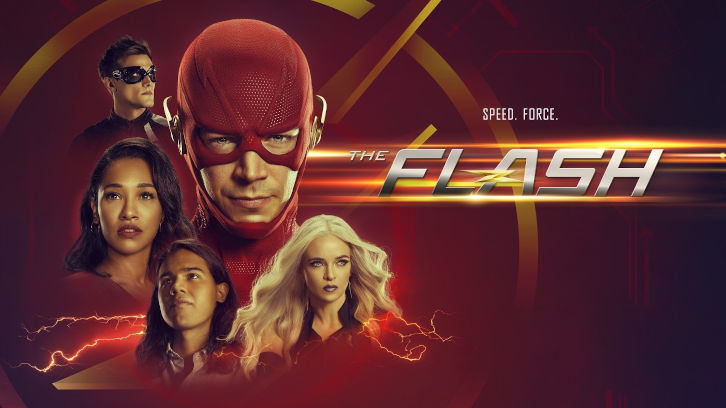 In my humble opinion, being a fan means being an ardent supporter of someone or something, not simply a blind enthusiast who can never find fault with the thing you are devoted to. That being said, this episode as a whole was pretty underwhelming. True Colors certainly wasn't terrible, but it couldn't hold much of a candle to last week's episode.There were some strong scenes, but The Flash was pretty boring last night.

What Saved the Episode:

Dibny as Warden Wolfe
Barry Allen
What Didn't Land:
Killer Frost The Cheerleader
I am open to any plausible interpretation of what is going on with her because I can't figure it out, and I'm afraid the writers can't either. Is Caitlin in control of Killer Frost now? Is she slowly figuring out how to wield Killer Frost's powers, but keep Caitlin Snow's personality? It's obvious that I have too many questions. Help!
The Prison Break
True Colors
was sort of a let down after such a great episode last week. Hopefully after the hiatus
The Flash
will return to more even handed Tuesday nights and more great moments with our favorite characters.
Things that made me take a pause:
1) The West-Allen reunion was beyond weak."Every tomorrow" and "You're my home" Seriously! It didn't really seem that way last night. Iris complained about not being able to touch Barry and all they did was peck each other on the lips once he's home from prison? Not cool. Joe and Barry's embrace carried more emotional weight than the moment Barry shared with Iris. That was no standard- let alone the gold standard.
2) Marlize is souring on Clifford. That oh so perfect union she once touted is falling to pieces. What will be her justification for continuing to go forward with the enlightenment?
3) Is DeVoe losing his powers as a result of body jumping? Is he becoming so drunk on power that he's losing sight of his original mission?
What did you think of
True Colors
? Sound off in the comments.
The Flash
will be on haitus for the next two weeks.