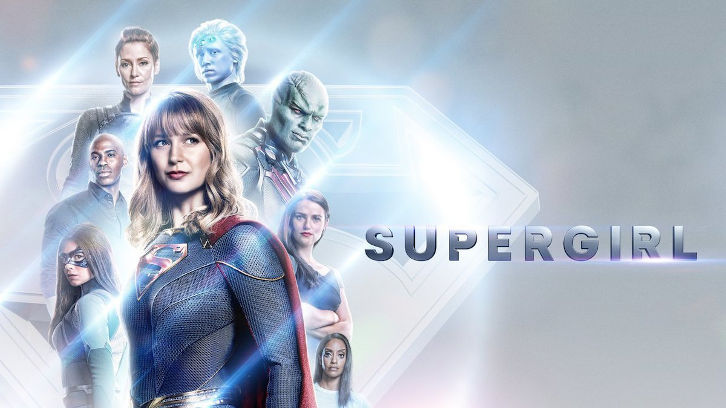 Supergirl 312 and 313





For Good and Both Sides Now seem to be taken from song titles, For Good, from the musical Wicked and Both Sides Now by Joni Mitchell. They are worth listening to and rewatching these episodes. Both relate really well to the storylines. Despite my enjoyment of these episodes, they weren't without a few flaws. So far, this season has not been without its problems, but it has also given us a fantastic storyline in the introduction of the world killers. In Both Sides Now you feel they may be getting closer their weakness. One of the main focus this season has been Supergirl/Kara having a had a crisis of faith, after her recent heartbreak. Trying to leave her human self behind she believes her journey to be solitary one but those around her make her realize she isn't alone. So its no surprise the tables are turned as it's Alex who has the crisis. Once again this brings the Danvers sister back to the heart of the show ( I find menacing Alex scarier than Kara as Overgirl don't you ?)

Let's take a closure look at the last two episodes, One Lena is changed for good and in this weeks episode, we see both sides light and dark in a few characters.


In 'For Good', Its Lena Luthor Vs Morgan Edge (who in my opinion is a character with a lot of wasted potential) Edge believes it was Lena Luthor who was behind his recent near death. He goes so far as to poison Lena forcing Kara to race her to the DEO and risk exposure. Its here a few elements started to bug me least of all the lame excuse not only to get Lena back but to have her wake up at Catco on the couch. This would have more effective and plausible given who the DEO are, that they could have arranged a hospital bed. Plus wasn't she near death a few moments ago ???
Then we have James/Guardian threatening Edge, again does he really think he will admit it.
Supergirl kind of took a back seat in this episode as Kara Danvers was seen working at Cat Co. Something that has been missing but when Supergirl arrives once again she is more of a punching bag than heroine a routine that's getting very tired.
We do have the welcome return of Lillian Luthor someone who seems to know her tough love methods it's exactly what Lena needed to return to the character we love. As always Brenda Strong is deliciously evil and her taking on Edge was something I have been waiting to see. Of course, Lena won't stoop to her mother's levels. She does manage to blackmail Edge for a confession but saves him, though we all applauded the shoe to the face near the end. I am pleased Lena has found herself and not just seeming to be window dressing at Catco that she has been lately.
Lillian showing up in Lex's suit (designed to fight Superman) impressed comic fans though she is soon defeated, I predict even jail may not hold her for long.
One of the things I did love about this episode was the lovely heart to heart with J'onn and Kara, the speech he gave applies very much to our world now.
The other great scenes were between Alex and Samantha, a nice little nod to Grey's Anatomy mentioning a job in Seattle. Alex's test tells them what it isn't wrong with Sam but still, no clue as to what is happening to her. Samantha knows something is wrong and is obviously scared not just for herself but Ruby. Alex tells her to trust her friends and, in the end,, she confides in Lena and Kara that something is wrong.
With the Deo looking for the other world killers, and Kara's nightmare holding a clue. The suspect list soon is narrowed down. I do wonder are the other pictures, other heroes? We know there is a least one more world killer out there as well.
In Both Sides Now, it kicks off pretty much where last week left off. The DEO are heading to the home of Julia Freeman, who they believe is another world Killer. However, the poor women appear scared to death as she has her headphones on and doesn't hear the agents and Supergirl busting down the door. Alex is all for the gung-ho approach but Supergirl notices she is scared but soon Julia's other side materializes, thankfully no one is hurt and surprisingly she is contained quite quickly.
Back at the DEO Supergirl tries to get through to Julia again but Purity seems in control. ( I will be surprised if this doesn't raise any red flags concerning Sam for both Alex and Kara after this is over ).
Winn is trying to test her crystal that they found, this will take hours leaving Winn time to help J'onn and Mon-El fix his ship... in lay man's terms the battery is dying and needs a jump start from J'onn's spaceship/ Classic car. This was very much a boys and their toys scenes but ended with J'onn once again becoming the voice of reason and giving Mon-El some much-needed advice. Mon-El admits he is struggling seeing Kara again and the twist is his marriage was arranged and he has come to love Imra. They both are tense around each other and fighting.
Kara and Alex both have different ways of doing things, Interrogating Julia/Purity is one of them. Alex is annoyed as Kara is too hopeful, Purity sees 's through Alex saying she is missing something and you know the sisters will talk later. I loved the sister scenes in this episode from the bickering to talk at the end.
Purity seems to gain strength when her crystal knocks out the DEO power and escapes the DEO knocking out Supergirl. Maybe Alex is right Julia has gone.
At L Corp Lena encourages Sam to have a day with Ruby but of course, as the crystal awakens she disappears leaving Ruby scared and alone. Here I thought she would have called Alex, but she calls Lena which is explained later saying she thought Samantha may have gone to work. Ruby confides her concerns about Samantha's disappearances and behavior.
Reign is instructed to get to her as she is fragile when first awakened. Winn gives them all some tech to dampen her screech, purity's powers are like that of the black canary.
Cornered Purity takes the fight to the subway where J'onn must hold up a pillar, to prevent the subway collapsing. Mon-El and Alex get people to safety but seeing Supergirl struggling in the battle with Purity Mon-El soon rushes to her aid but gets knocked out for his trouble. When Supergirl is overpowered she tries to get through to Julia and she seems to respond for a short while promoting Alex to do the same. Julia releases Supergirl, but Reign arrives, and Alex believes she can take her on, Reign quickly overpowers Alex and looks set to kill her but Julia says she will go with her and Alex is spared.
Of course, Alex gets a much-needed lecture at the DEO.
While Supergirl now knows Strength alone won't defeat the powerful world killers Julia might have given them the answer they were looking for, the world killer might be too strong but their other personas might be the key to defeating them. Later Alex and Kara talk, and we know Alex is still hurting over Maggie to which Kara is her usual hopeful self, saying someone is out there that wants all the same things she does.
Imra and Mon-El talk but it seems her and Brainy have been keeping secrets from him as well.
Samantha arrives at L – Corp and becomes very defensive when Lena told Ruby about her health soon we get a glimpse of Reign before Sam takes over not knowing what happened. The red eyes may have given Lena a clue as she believes she knows what is wrong.
In both Episodes first J'onn and then Alex reaffirm Kara as being a beacon of hope. Something that in all the darkness has been lacking this season. I hope after the hiatus it comes back stronger and I see glimpses of the old characters, or should I say the true characters fans fell in love with. While there has been mention of production issues and the departure of Andrew Kreisberg after sexual Harassment allegations things seems to be a bit lost as Kara herself. Let's hope after the return we get on track for what I am sure will be a hell of a ride. Supergirl is a beacon of hope and reason, a lot watch the show for some light entertainment especially in the mad world. Let her be that, be the strong female lead and be the heroine and the show will continue to grow.
What were your thoughts on the episodes?
What would you like to see when it returns?