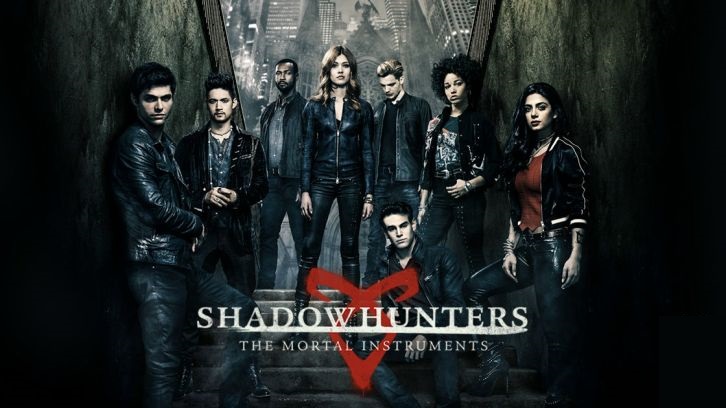 Previously on Shadowhunters, Jace seemingly killed Jonathan/Sebastian (however we were left on a little bit of a cliffhanger there), Magnus and Alec reunited, Simon sacrificed himself to the Seelie Court in order to free Maia, Valentine raised Raziel and then killed Jace with Clary subsequently using the one wish Raziel can grant on bringing Jace back to life whilst killing Valentine in the process, and then just to top it all off we get our first glimpse at....Lilith?

Phew, Shadowhunters sure knows how to do finales, and after a 7 month hiatus, they're back with a vengeance with 'On Infernal Ground'. We have everything that makes the show enjoyable; romance, friendship, action, comedy, intrigue - and the groundwork for a plot that looks like it could take the show to new heights.


Following his revival in
'Beside Still Water'
, Jace is struggling with the growing darkness inside him. Keeping secrets from those closest to him may actually end up harming them, and Alec's suspicions are definitely roused throughout the hour. As his relationship with Clary progresses, the issues that he's having become harder and harder to ignore and start to affect multiple aspects of his life, as well as the safety of others. Darker times are ahead for Jace as his life and thoughts may intersect with those of another character's.
Season 3 also brings new locations with it's new characters, as Lilith sets her plan into motion to revive Jonathan. Her path leads the Shadowhunters to the hospital, where Catarina sheds some light on both personal and professional matters, and also leads multiple other characters into a supernatural showdown.
'On Infernal Ground'
gives us an insight to the sheer power of Lilith, and she is definitely going to be a formidable foe for our main characters. I'd expect some epic fights in the back half of 3A.
Elsewhere, Simon tries to escape the Seelie Queen, Magnus puts on a brave face in front of Alec after losing his position as High Warlock, and Ollie tries to get answers from Luke.
'On Infernal Ground'
explores the darkness within multiple characters and how they choose to express that darkness; sometimes positive and sometimes negative. This episode definitely sets up the overarching plot for 3A and hints at multiple personal arcs and conflicts that will arise and come into play for certain main characters.
In an episode that delves into communication (or lack thereof) between the people closest to you, the tone is set for a pretty dark season. After the long hiatus, which characters are you most looking forward to seeing again? What scenes are you most hoping to see in 'On Infernal Ground'? Remember to tune in Tuesday March 20th at 8.00 on Freeform.
And with that I'm going to leave you with a few teasers to get you through the next month:
- There are changes in position/power both inside and outside the Institute.
- We get to see some new runes.
- A character may fall on old coping mechanisms.
- Another character tricks one of their allies.
- "I've always dreamed of meeting someone like you."