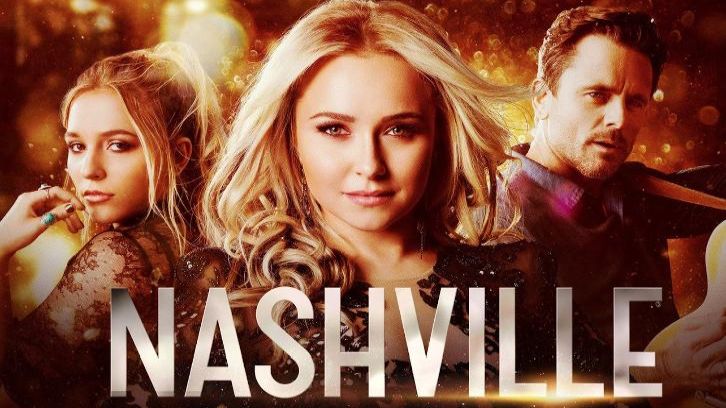 "Where the Night Goes" is another strong episode during the series' final season but is dragged down once again by the Juliette subplot. We have heartbreak, we have super awkward moments, we have the introduction of a new character. There's a lot to look forward to watching unfold. We see the relationship between Deacon and Jessie deepening in an extremely respectful and realistic manner. We have some progress on the status of Gunnar, Will, and Avery's supergroup as they search for a female vocalist. We have some standard Maddie drama as she examines her relationship with Jonah. And then we get more of Juliette being Juliette. So without further ado, let's dive in.


So after very little screen time, Deacon and Jessie's relationship is at the forefront of the episode. Per the synopsis, their relationship deepens as they consider taking the next step. For those of you who are on board the bandwagon, you should be very pleased with their shared scenes. For those of you still on the fence, you should be glad to know that Rayna hasn't been forgotten. It's not the series just ignores how much she and Deacon had been through. In fact, the writers are very respectful of the character and what she meant to Deacon. I have no idea if I'm being super vague, so I'll just continue by praising Charles Esten yet again. There are several scenes that just break my heart, like full on ugly crying, as I watch this extraordinary actor grapple with the pain of moving on. I may sound like a broken record, but he really has become the standout star since Connie Britton departed the series. What I wanted more than anything was just to wrap my arms around him and give him a bear hug this episode. Losing the love of your life is hard enough, but figuring out whether you're actually ready or not to move on can be even worse. It raises these questions of am I dishonoring Rayna's memory by starting something with someone else? Am I actually ready to be in a relationship with someone else so soon after the love of my life's death? How do I balance my love for Rayna while I'm starting to have deepening feelings for someone else? It's not an easy task to portray all these emotions, but Esten manages to do it without breaking a sweat. And if portraying all these heartbreaking emotions wasn't enough, there's one very awkward and funny scene that helps lighten the tone of the episode. It's actual a pretty nice parallel to a quintessential rite of passage, and it made me laugh. So while I've spent most of this paragraph touching on Deacon, I would like to recognize how patient and great Jessie is this episode. She really does earn the award of most valuable player for her understanding. (As for those of you whining what about Avery, he's amazing as always, but I can't give him that award every episode, can I?)
As for Juliette, she's still dealing with the aftermath of finding out she was sexually abused as a child. I can't imagine what she's going through, but the answer is not for her to accept Darius's invitation to get more involved with the "movement." I get that this guy helped uncover something truly painful about her childhood that has been running her life ever since, but how can she not see through him? I'm getting sick of constantly berating Juliette for not seeing the truth that's right in front of her. And even if she couldn't see what's really going on, why doesn't she at least listen to what Avery is saying. I'm also really sick of Juliette just continuing to ignore Avery concerns. He has literally been telling her for weeks that he has a bad feeling about Darius, but she just doesn't or won't see it. This is the guy who has stood by Juliette as she made mistake after mistake and has never once not given her a reason to trust him. You think she would at least hear his concerns instead of brushing them off again and again. So when Juliette tells Avery about Darius's invitation, he once again voices his opinion. Whether or not Juliette actually listens this time will be revealed in this episode. What I'm most afraid is that Javery has reached the point of no return. There's only so much of Juliette being Juliette that Avery can and should put up with, and I'm scared that the series will destroy the foundation of their relationship. Even if the duo ends up together, it won't feel authentic for fans who have stood by these characters for six seasons. No reasonable person would stay with a woman he loved after everything she has and continues to put his through. What I would love to see is Juliette turning to Avery in this time of pain. She should be seeking comfort from her non-husband not from some cult leader. Darius barely knows Juliette, so why is she continuing to put her faith in everything he says? Wouldn't it be more realistic to talk about what you're going through with the one person who has stood by you through everything? But what do I know? I'm not married and could be completely wrong.
Meanwhile, Gunnar, Will, and Avery search for a female voice for the band. So with the search for a female vocalist comes the introduction of the new character Alannah. As released in her character bio, Alannah is a new singer-songwriter in Nashville's music scene. As the episode progressed, I was apprehensive about the show bringing in yet another aspiring country singer. The last two times the series has tried to introduce recurring country musicians have been Via and Hallie. For those avid readers, you know how much I despised Hallie's screen time. However, I'm glad to report the character is a breath of fresh air, and I wouldn't mind seeing more of her, not that I really have a choice. She's just very different, in a good way from Via and Hallie, and I think the writers hit the nail on the head with her characterization. I don't want to give too much away, but I think viewers will like her, at least like her better than Via and Hallie. While I'm not sure how long her arc will last, I'm looking forward to seeing what happens next. And then we have Jonah's ex-girlfriend who releases a song about Maddie, and it's not a 'I'm so happy your date my ex-boyfriend' sort of song, not that those exist. So this of course, causes some friction between the budding love birds, with Maddie wondering where Jonah's head is. For the moment we've met this guy, he's been hot and cold; sometimes really into to Maddie and other times ignoring her. So now it raises the question of if this is just another mind game. Is Jonah just jerking Maddie around and not being upfront about what's really going on with Mia, his ex-girlfriend? Could this guy, that's the first age appropriate and not almost your step-sibling boyfriend, be cheating on you with his ex-girlfriend? Maddie has had her share of internet trolls and drama for a lifetime. The last thing she needs is to get tangled up in some Hollywood love triangle. Like I've said, she's grown a lot over the past two seasons, so I really hope she continues to lead with her head rather than her heart.
So hit the comments below to let me know what you think. What are your feelings of Deacon and Jessie heading into this episode? Has Javery reached the point of no return? Has my praise of Alannah piqued your interest? Is Jonah cheating on Maddie?