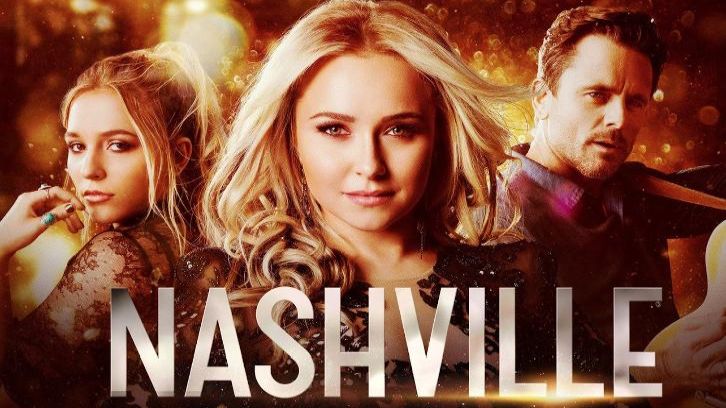 "That's My Story" and "Where the Night Goes" were amazing but infuriating episodes. They were amazing in their delicate handling of Juliette's and Deacon's storylines, with both Hayden Panettiere and Charles Esten delivering standout performances of the season. However, they were also infuriating by their need to focus on pointless plotlines that seem to be there only for time constraints. On the one hand, we have the series dealing with sexual assault and moving on after a loved one dies, and on the other, we have to endure watching a useless plot about equine therapy and Juliette completely ignoring the needs of her family. It just doesn't make sense in my mind how the writers can get it so right sometimes but wrong so others, and in the span of the same episode. If I didn't know better, (and yes the pun is intended), I'd think the writers just threw darts to decide what happens to the characters next. That would make a lot more sense than anything else at this point.


in Alannah
screwing over Deacon. If Alannah does end up signing with Brad, that will at least make it easier for her and Gunnar to hook up without all the added drama of being in a band together. As Gunnar has experienced time and time again, but doesn't seem to learn from, it's never a good idea to sleep with someone you work with. And based on the promos, he's definitely getting into bed with Alannah. The only question remains whether she'll still be part of the untitled supergroup at that point.
Some stray thoughts:
- Jessie's obsession with boy bands and Deacon's failure to consider protection really highlighted the couple's age difference these two episodes. I wonder if that will be a source of conflict in future episodes?
- While Will's steroid use wasn't touched on in these episodes, we did get a glimpse of his continued struggle with body image.
- Deacon was way cooler than my dad would have been after finding out his 18-year-old daughter was out all night.
So hit the comments below to let me know your thoughts. Did Juliette's revelation break your heart or make you mad? Is Deacon ready to be in a relationship? Will Alannah and Sean become love interests for Gunnar and Scarlett, respectively? Are you upset with the amount of screen time Maddie and Daphne are getting?