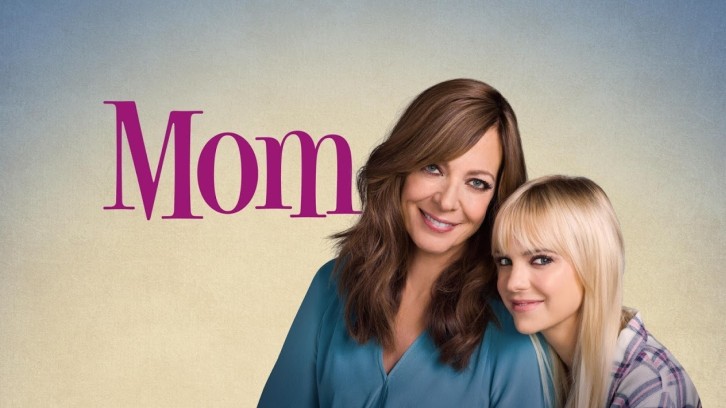 This week, Mom celebrates 100 episodes and Christy reaches another unfortunate milestone - the end of her car's life.

In Santa Cruz, Christy and Patrick are living the good life, complete with scones, fluffy dogs, fluffy robes, push-down coffees, and sourdough bowl clam-chowders. On Christy's way back to Napa, her car breaks down - for good. Apparently, she should have changed her oil.."at least once" since getting the car!

Unable to afford a new car, Christy resolves to use public transport to get between home, work, school, and Santa Cruz. Unsurprisingly, this doesn't go anything like she planned and after a few days, she's a hot mess. Adam tells Bonnie that he wants to loan Christy the money for a new car because he doesn't know how long she can keep going the way she is. Bonnie's response? "That is so kind of you. But if you do, I will punch you right in the throat!"
Bonnie says there's no way Christy will be able to pay him back, which will lead to Christy avoiding him, which will lead to Bonnie trying to intervene and Bonnie and Adam eventually breaking up, and then she's "stuck with [her] backup guy at the tire department at Cosco!"
Meanwhile, Patrick's also offered to lone Christy money, but she doesn't want to ruin their new relationship and insists that she can make it with public transport. Except she can't. After a particularly long night, Christy falls asleep on the bus, ends up in Stockton, and has to have Adam come and get her. While driving back, Adam mentions loaning her the money and she gladly accepts, not knowing Bonnie had shut him down.
Christy heads off to the car dealership, where she is aided by salesman Baxter. When Patrick asks where she found the money for a new car, she makes up a story about Baxter loaning her the money, not wanting to tell him that it was Adam. Patrick is weird-ed out that her ex is still spending money on her and wonders if he's trying to get her back. At this, Christy admits it was Adam who loaned her the money. Although Patrick promises not to make a thing about it, they get back to the apartment and he and Adam get into a good old brotherly spat about it.
Patrick goes to pay Adam for the car, which Christy doesn't want him to do. (Although Bonnie's completely fine with Patrick handing her and Adam a blank check!) Realizing there's only one way to make everyone happy, Christy goes back to the dealership to return the car.
At the dealership, Baxter tells her he's not taking the car back...because he's using his "secret start-a-new-life-fund" to buy it for her as an "amendment" for all the crappy stuff he's done to her. Later, Bonnie asks Christy how Patrick felt about Baxter buying her the car. Christy assures Bonnie that won't be a problem. She took Patrick to the dealership to meet Baxter, where they found him "hiding from his boss in a large tire. Patrick's no longer threatened!"
Random Thoughts:
-Where the hell is Stockton??
-"I don't know. She's pretty tough. For one whole year, she slept in a drawer...She was 13." Bonnie Plunkett, mother of the year, ya'll.
-Best quote goes to Adam. "I'm sorry Steph. There's two of them now!"
Will we being seeing Baxter again? What hurdle will life throw at Christy next? Let me know below!