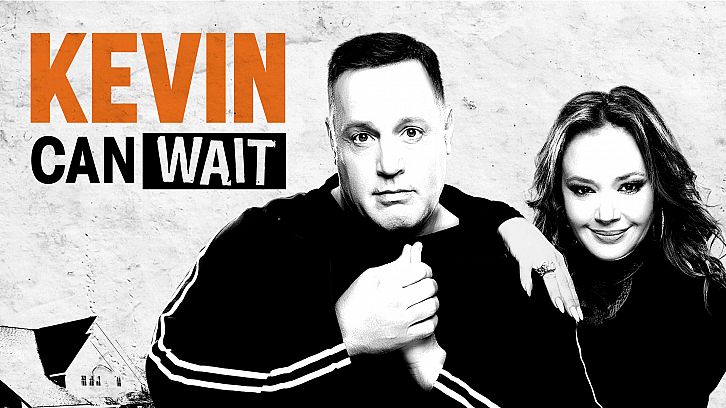 Episode 16 of Season 2 was written by Mike Soccio, Heather MacGillvray and Linda Mathious and directed by Andy Fickman.

Vanessa tries to get some free publicity for Monkey Fist by taking part in Long Island Insider magazine's 40 fabulous business owners under 40. It does not go over well with Kevin.

He calls out Vanessa: "but you're a few years over 45, let alone 40!" Though Vanessa's age is not what's really bothering him.

The magazine article comes out and refers to Kevin as 'the husky, hyperactive assistant' who is part of Vanessa's motley crew.' She also receives a plaque which lists her as the founder, CEO and owner of Monkey Fist; 'all lies.' Kevin is feeling 'pushed out' of the way, literally and figuratively.

At the ceremony to celebrate the 40 under 40, Vanessa gets up to speak. After Kevin has made her feel self- conscious about not looking 'under 40', she decides some botox is necessary. It is not a 'pretty' scene. But, Kevin 'saves' her by telling the guests that she was stung on the face by a jellyfish.

She is obviously touched until Kevin hijacks her speech.

Meanwhile, Kendra and Chale have set up Uncle Kyle with Chale's vacationing aunt, Tracy. Aunt Tracy is looking for a wild time of tequila shots and driving blindfolded through the Lincoln Tunnel, not singing karaoke with Kyle.

But she is just too much for him. Kyle: "I have a job, a pension, model trains; and I want to live to see tomorrow."

He is only placated when she gets them tickets to a model train show at the Javitz Center, with a 'quick stop' in Atlantic City; poor Kyle.

Also, Kendra discovers that she is sixteen percent Viking after she and Chale have their DNA tested. Chale is, surprisingly, 98 percent English.

Kevin uses this new information to gain entry into a 'special' Viking society. It turns out to be four, Nordic geeks in their mom's basement who go to Chili's, sometimes.

His jealousy has him looking everywhere for someone to give him a plaque; church included. He can't get a plaque from his fellow Vikings or his church, but he scores a special scroll; which he hangs up in the office, next to Vanessa's 'plaque of lies.'

In the end, Kevin just wants Vanessa to always think of them as a team. As a team or as a couple, Kevin?

Random thoughts: Rootger is great in his supporting role, he delivers those one line zingers, perfectly. Love seeing Kyle, too. Both guys are so funny and really add to the show. The prosthetics they used on Leah Remini looked painful or at least extremely uncomfortable.