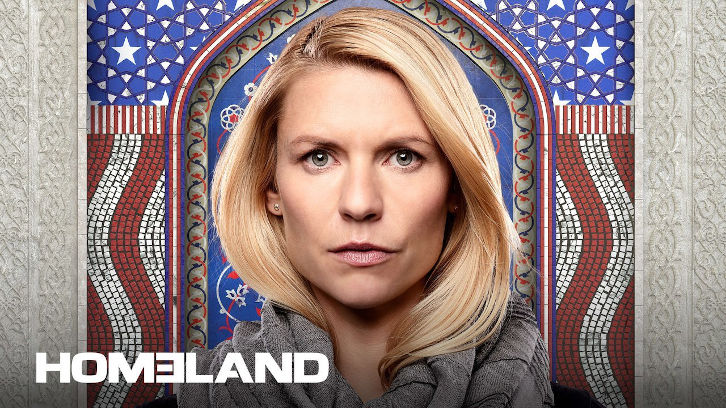 This week's Homeland was quite slow when it comes to plot progression. Instead, "Standoff" chose to focus more on the characters, in an hour where we got to witness several Carrie meltdowns. The show continues to stay close to what's currently happening in the US, but it's a slow build up to whatever the writers have prepared for the remainder of the season.


Carrie needed a partner in crime, and Max simply wasn't cutting it. Carrie is a complex character, who brings a lot to the table. The same can be said for Claire Danes. She brings to life the multiple facets of the character she inhabits, but it is becoming painfully evident just how lonesome Carrie is. The ex-CIA agent cannot be the sole focus of the show. She needs a counterpart to balance her out. That counterpart certainly isn't Maggie, who doesn't seem to understand her sister at all. At one point, Josie, Carrie's niece, would have made for a nice ally, but for now, Dante Allen seems to be the chosen one. The FBI Agent seems to be a good balance for Carrie, but I wish they had gone with a female partner in crime, to change it up a little. Carrie doesn't have the best track record when it comes to men she works with. Let's just hope they can keep their relationship strictly professional.
In last week's episode, the ex-CIA agent went too far as she defended herself against her hacker, almost killing the man. Now, she believes she could a menace to others, stating that she isn't as risk averse as she should be. And, if her meds aren't working anymore, she knows it's only downhill from there. She doesn't want to go there. Once again, the level of emotion brought by Claire Danes was breathtaking, as she told her sister she didn't want her daughter to have to see her down the rabbit hole. She'd rather have Frannie thinking she's dead.
Thus, Carrie finds herself on a quest to find new balanced meds, thinking the conspiracy was only happening in her head. She believes the connections she made related to the president were only the result of her illness, that is, until Dante arrives with new information and a desire to make things right.
It's easy to compare Season Seven Carrie to Season One Carrie. They've got similar speech and similar mimics. One major difference between the two versions of the character is her daughter. During the entire episode, Frannie was on Carrie's mind. The thing with any evolution of Carrie though, is that she acts first and only thinks of the consequences later. When impulse control becomes a problem, it can only make things worse. This was further demonstrated when, without taking a moment to stop and think, she breaks into their suspect's apartment, in broad daylight.
Carrie's vulnerability really transpired in "Standoff." After being caught by the police, she realises just how much is at stake, and just how much she wants to keep her daughter with her. If she gets put into the system, she will lose her daughter. In a brilliantly acted scene where she is forced by two policemen to give her prints, you can see just in how much pain the woman is. Carrie truly loves her daughter, but she's probably not the best person to take care of her right now. (Or ever?) By the end of the episode, Carrie opens up to Dante and you can see the beginning of what can be a great friendship between the two.
Carrie Mathison really saved the episode for me because somehow, I felt like the remainder of the episode fell flat. Saul Berenson is the new National Security Advisor for the president and after having the 200 released, his first order of business is to get O'Keefe to surrender. He successfully manages to locate the journalist and accompanied by the FBI, Saul goes to the compound in order to bring him in. Saul wasn't on top his game here, and I'm getting tired of Saul always being on the losing end of things. The man needs a win. While Saul thinks he's making headway, O'Keefe is only buying time for reinforcements to get to the compound. Sharon proves to be the real hero here. She just wants to go home and curl up with her cat and a good book (Who can blame her?), but her boss seems hell bent on preventing that from ever happening. When she learns the plan she runs to the FBI to let them know what is happening, probably saving Saul from yet another kidnapping.
Overall, this third episode was an okay episode, not bad, but not great either. Am I alone in thinking like this?