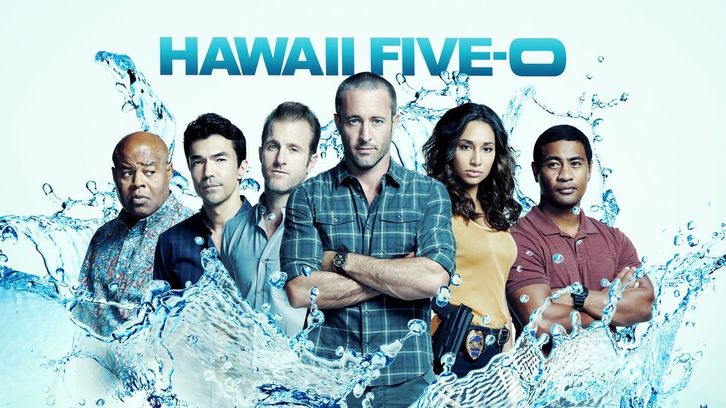 I'll be honest. This episode wasn't particularly interesting. There were no twists with the case. We basically just follow the team from point A to point B to point C to a crazy cult leader's compound hidden in the middle of the jungle without issue. Somewhere in there is the story of Micah Kalani, a man so desperate for enlightenment that he trusted someone he really shouldn't have. That story just gets buried under a lot of boring scenes. The cliffhanger with Adam is excellent, and I can't help but think that the rest of the episode is filler just to get to there.

But first off, Uncle Vito is good people. Sure, Danny's uncle may come across a little rough around the edges, but his presence injects some much-needed levity into the ongoing restaurant storyline. While the previous plot about the missing tools tugged on the heartstrings, Uncle Vito has travelled all the way from New Jersey to Hawaii to give Danny and Steve some blunt advice. The best chance they have of making the restaurant a success is burning it down and blaming it on rats. Vito even generously volunteers to talk to the arson inspector for them, but both are still committed to making the restaurant a success.


Uncle Vito may be the most memorable guest star of the episode, but his plot is only a small part of "He Puko'a Kani 'Aina." The main plot takes our detectives into the world of private eyes and not-so-secret cults.
The PI in question is Leighton Prewitt, a man who ends up at the bottom of a waterfall wrapped in chicken wire. The team believes that whoever the killer was knew what he or she was doing. If a couple of divers hadn't stumbled upon him, he would have been just bones within days.
Steve is sure that the key to solving Prewitt's death lies in his open cases and advises the team to split up. Junior gets the best lead when he interviews a wife with a missing husband. Susan Kalani is adamant that her husband wouldn't have up and abandoned their children, and she hired Prewitt to find out the truth. A few mysterious phone calls and a recorded voicemail have convinced both Micah Kalani's parents and the HPD that nothing bad has befallen the man. The Kalani family believes, even in the face of Susan's instance, that Micah was in trouble and just ran off to avoid facing the consequences of bankruptcy. This new information shifts the team's focus from Micah as a victim to Micah as the killer. If he was that determined to lay low, he wouldn't react well to a private eye snooping around.
Steve and Junior speculate that Micah may be hiding somewhere near the falls, but Tani hears something strange on the recorded message Micah supposedly left his parents. The wave sounds in the background show that it was recorded near the ocean, but the call records say the message was placed from a payphone. Micah's father tearfully confesses that he left the message himself to keep his son out of trouble and assuage his own guilt about not helping Micah with his financial burden.
The search for Micah connects to a mental health facility in-patient named Gregory Issacs. After Micah disappeared, Isaacs was picked up wandering around the forest. Psychiatrists declared that he had a complete mental break somewhere out in the jungle.
When interviewed, Isaacs is completely nonresponsive until shown a picture of Micah. Then he freaks out. All Steve and Danny can get out of him is something about a bridge.
Even Lou seems a little bored with this storyline (if you can't tell, I don't consider this the most interesting episode of the season). There's no bridge close to the falls. Maybe Isaacs was too far gone into the breakdown to know what he was talking about.
Tani, in a scene that made me snicker a bit, uses
two
laptops so she can conduct her investigation twice as fast. It leads her to a self-help guru who promotes a concept called "The Bridge." Visha Kundahara created a cult dedicated to fleecing desperate people out of their money. For thousands of dollars, you get a cool bracelet and spiritual enlightenment.
The purple bracelets show that both Micah and Isaacs ascended to the highest level of the cult, and whatever the guru showed them might have gotten Micah killed and driven Isaacs out of his mind. Visha also just happens to own property close to where Prewitt's body was found.
The inhabitants of the compound the team stumbles upon in the jungle are well-armed and aren't about to give up their leader without a fight. Visha aka conman Devin Walsh also isn't about to deescalate the situation. Luckily, the cult members aren't the best shots, and Steve manages to bring in Walsh with little violence.
Walsh's scheme revolves around the Hawaiian wood-rose plant, which can be used to create a peyote-like hallucinogen. Walsh used a psychoactive drug to fake enlightenment for his followers. Micah realized that it was a scam, and it got him killed. Walsh stands his ground, but Steve and Lou didn't come into the interrogation room unprepared. Three of Walsh's followers confessed that Walsh killed Micah and killed Prewitt when he got too close to the truth. It's a simple case that doesn't really have a good emotional ending. At least they catch their killer.
Meanwhile Vito is enjoying everything Hawaii had to offer. This ends up having less to do with helping his beloved nephew open a restaurant and more to do with picking up women in bars by name-dropping Frank Sinatra.
In a very predictable twist, Vito gets robbed by his lady friend. The main problem is that he was robbed of all the money Steve and Danny gave him to help with the restaurant.
Vito is frantic to recover the money before his nephew finds out the truth, so he enlists Kamekona's help. Vito ends up lucky that his Rolex is fake, and the pawnshop owners aren't happy about the thief trying to sell it off. The new buddy-cop team of Vito and Kamekona convince her to give back all of the things she's bought.
They return everything except a tacky statue of Adonis, which Vito tries to convince the others could be an excellent conversation piece for the restaurant. Steve and Danny aren't so sure…
In the last plot of the episode, Adam and Jessie come up with a scheme to get closer to Hideki, the only mob boss left alive on the island. After Adam steals Hideki's car, Jessie returns it to get an in with Hideki's group. At first, it doesn't seem like it works. Hideki isn't interested in making any kind of deal, but he does let Jessie live, which I guess is something.
Luckily for them, Adam and Jessie added a little something to the car before returning it. They install microphones and cameras in the vehicle in an attempt to discover who the "mystery man" is. Jessie doesn't give up on Hideki so easily and barges in on his barber session. Hideki threatens to give her a very bad haircut (or a cut throat), and Jessie lies about wanting a "chance to impress."
Hideki's a little smarter than Adam gives him credit for, and while he's wining and dining Jessie, he has his flunkies checking the car for a wire. Adam manages to get to Hideki's right-hand man before he can tell his boss the truth about the car and Jessie, but that doesn't stop him from getting tasered and shoved into a shipping container in the middle of the jungle. Was it Hideki, or is it the mastermind that wants Adam to stop his investigation? I guess we'll have to find out in the next episode?
What did you think of tonight's episode? Did you like it more than me? Let me know in the comments!