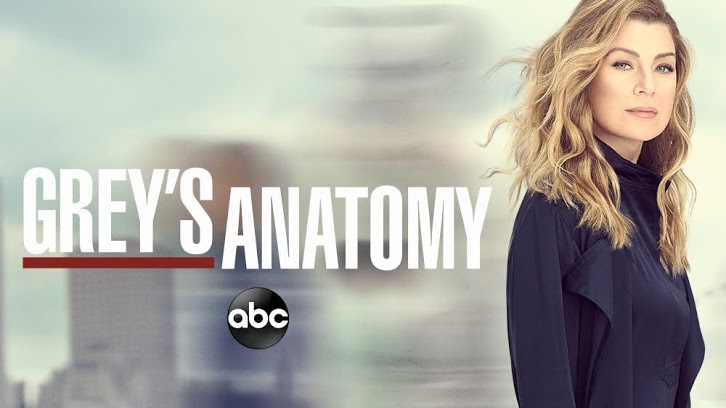 As always Miranda Bailey is right; when I am on my deathbed I will not wish I had worked more, I will wish that I could have travelled more and learned more. This is really something that stuck with me throughout the episode which really didn't disappoint.

Now if we've learned one thing from past episodes is that going to a hospital which isn't Grey Sloan doesn't end very well (Derek's death) and so, when Bailey walked into Seattle Pres. I began to panic, and I was right to do so. I would never doubt Bailey's ability to diagnose a heart attack especially when she believes she is the one having one however the doctors at Seattle Pres. did and Bailey had to keep telling the doctor that even though the tests didn't show anything, something was wrong. Bailey's diagnosis on herself was questioned by a man and at one point a psych consult was even sent down. Luckily, Maggie and Webber quickly showed up because otherwise the episode could have ended in a much more dark and unexpected way.
After Bailey heroically saves a patient's life she collapses. Maggie quickly finds signs of a blockage however the sexist doctor won't give her privileges to treat Bailey. So, the doctor does his procedure, and everything seems okay, but this is Grey's anatomy and its never that easy. Bailey's condition deteriorates and this time Maggie and Webber fight for Maggie to do the procedure. The sexist doctor swallows his pride and extends privileges. Just before going under Maggie's knife, Miranda finally lets Maggie call Ben.
Ben is obviously terrified to lose his wife and a conversation with Webber makes him realise that this is exactly the same way that Bailey will feel each time he goes to work at the fire station. Ben ends up calling his boss and quitting. However, after Bailey gets out of the OR she tells Ben to get his job back but in return he has to build her a treehouse on the highest tree he can find.
The episode had many flashbacks to Miranda's childhood which allowed us to finally find out her back story. The main thing we learned was that Miranda had a sister who died which caused her mother to become very overprotective. There were also flashbacks to previous seasons showing just how much Bailey has been through and how much she has survived.

Other notes

I loved the flashbacks and I'm glad we have finally learned more about Bailey and I wonder if we'll see more of her mother since we learned that she is still alive.

Chandra Wilson did a fantastic job, I really think this has been one of the best episodes this season.

I'm glad the episode talked about heart disease. I love the fact that recently the show has been addressing so many serious issues.

Let me know what you thought of the episode in the comments below.