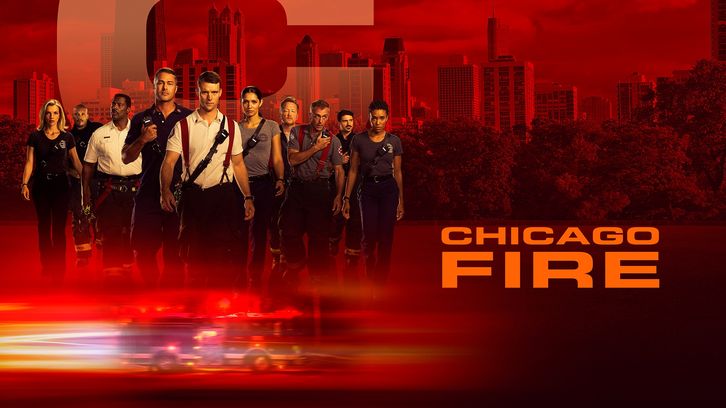 "Slamigan" begins with Dawson and Casey heading to the morgue. Luckily, the body they find isn't Bria; it's another girl named Carly. Dawson wonders why Carly had all of Bria's stuff so she goes to see Antonio who gives her an address. The address is of an apartment building that belongs to Aaron, someone who lived with Carly on and off. He doesn't know Bria, but tells Dawson to check at a shelter.


Before she goes to the shelter, Dawson and Brett get called to an apartment building to help remove a woman's hand from the garbage disposal. This lady is very high maintenance and rude. She's not even appreciative when Brett gets her arm unstuck; she's just mad that her ring was scratched. Dawson gets angry with the lady after she says that life's not fair. Clearly the lady doesn't understand what unfair means. After the call they make a trip to Safe Harbor, but the lady at the front desk can't give Dawson any information because of privacy reasons. Dawson is really rude, and frankly I'm tired of it. The lady was just doing her job. There was no reason for her to be hateful. Her holier-than-thou attitude needs to go.
Bria later shows up at the firehouse and tells Dawson that she can't make her go back. Dawson wants Bria to stay with her, and Casey agrees. Severide also has a heart-to-heart with Bria, and he discusses how he grew up with a father that had issues, too. Bria's excited to stay with Dawson and Casey, but the social worker isn't completely on board with the idea. Casey steps in, and I was glad. He'll defend Dawson and be supportive of her just as long as she will let him! Hopefully she won't pull away from him again and will treat Casey a little better. I liked that Bria got to see her dad at the end of the episode. Hopefully he will stay clean after his rehab and Bria can go back to living with him.
The other story this week was Cruz's new project: developing the slamigan. The slamigan is a sledgehammer connected to a haligan bar and it's designed so one man put into a door jam and open the door all by himself. The other guys don't offer much support until they think they can make money off it. Even then, they still don't give Cruz any help. Brett is very enthusiastic and stays and helps Cruz until the slamigan works.
Squad gets called to a chemical fire at a loading dock, and Cruz gets to use the slamigan to open the door to the fire. It works, and everyone, including Severide, is impressed. And now all the guys want in on the slamigan, and Herrmann says he will handle all of the marketing. I'm glad that Cruz had success with this, but I wish he didn't have feelings for Brett again. She doesn't feel the same, and Cruz is just going to get hurt. Even Otis thinks this is a bad idea. I just wish the writers had let us enjoy a Brett/Cruz friendship.
Severide, as usual, had some drama this week, too. His mentor Grissom makes another appearance and somewhat insults Kelly by saying he thought Severide would be further along in his career by now. It definitely seems like Grissom is trying to pull Severide away from 51. Would Severide really leave? At one point I never thought it would happen, but now I'm not so sure. If he did leave and go to another firehouse it could open up some new stories and maybe bring in new characters? Just a thought.
It's also clear that Severide is jealous of Zach especially after he made the comment at the fire about how the hazmat team can go mop up the scene. Later in the episode he convinces Stella to ditch her date with Zach and go to Grissom's auction with him instead. Earlier this season I was really looking forward to a Stella/Severide pairing, but I'm starting to lose interest. The show just needs to put them together before everyone stops caring about this story. Plus Zach is boring.
I'm sorry if I seem negative in my reviews. I'm trying to be fair, but this show exactly hasn't been great the last few episodes. Hopefully it will start to get better soon.
What did you think of this episode? Are you glad that Dawson and Casey made up? How do you feel about Cruz and his slamigan? Do you think Severide will leave? Discuss below in the comments!