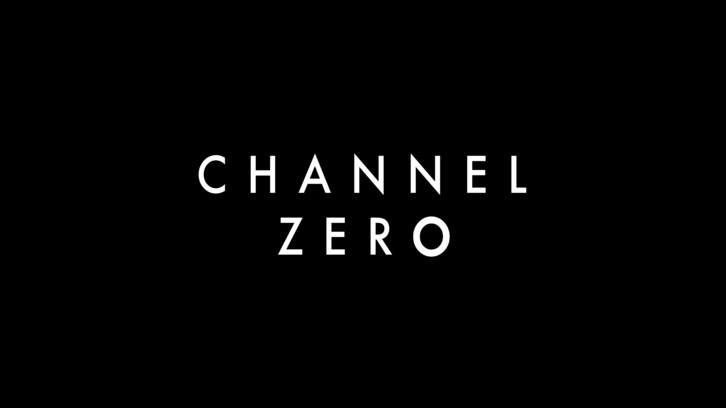 Season 3 of SyFy's internet inspired, creepypasta Channel Zero premieres on Wednesday, February 7 at 10/9c.


Channel Zero is back for season 3 with Butcher's Block; from creator Nick Antosca and based on Kerry Hammond's 'Search And Rescue Woods.'

The six episode season begins with Insidious Onset and continues with the episodes: Father Time, All You Ghost Mice, Alice In Slaughterland, The Red Door and Sacrifice Room. This season is a curious mix of "Alice In Wonderland, The Wizard Of Oz and Silence Of The Lambs."

So, where do I begin? How about a SpoilerTV 7 word review: schizophrenia, staircases, sisters, blood, family, meat and autophagia.

After binge watching the first four episodes, I can tell you that it is definitely worth watching. Would I lie to you? It is creepy, of course, wrenching, gross, intense, strange, scary as hell, visually opulent, well written and directed.

Alice and her sister, Zoe, move to a new city for a fresh start. Alice is a social worker and Zoe is a drug addicted schizophrenic. Alice is running from an annoying student loan collector, who bring us back to reality with each of his harassing phone calls.

They've left their schizophrenic mother behind, but this disease seems to be the real monster chasing Alice. Both her mother and sister suffer from the insidious onset type and she is approaching the age when it came upon them.

Though, Alice is the younger of the sisters; she is boldly protective of Zoe and will do just about anything to keep them together.

Their landlady, Louise, is a taxidermist who enjoys her life of solitude, but may become someone the girls can count on. She keeps track of the Peach's history and the disappearances and evil that have plagued her hometown.

There is a nostalgic feeling to the show with quite a few callbacks to the 1930's and 40's in music, dress and manners. The light hearted moments are quite an unsettling distraction from the sinister feeling of the town and it's inhabitants.

The Peach family (consisting of Joseph Peach, his wife, their two sons and two daughters, a daughter in law and their grandmother) owned the meat packing business, Peach's Meats. There's is a storied history of murder, malevolence and disappearances.

When the business died out many years past; the town soon followed, literally and figuratively.

The near empty hospital is closing, the cops don't seem to care (except for one), the streets are full of garbage and graffiti tags (a demon like, shadowy figure features prominently).

Urban legends abound of the family and human sacrifices that took place in their home; which is where the abandoned, overgrown creepy park now sits; swing sets and all.

The fabulous Rutger Hauer portrays the patriarch. He almost comes to be seen as a benevolent figure who wants to help the girls; to 'save' them. He seems obsessed with Alice and Zoe; reminding him of his long ago, murdered twin daughters.

He is gracious, well mannered, seemingly caring; a wolf in sheep's clothing; clothing that consists of well tailored suits and fancy hats.

The scariest monsters are even scarier when they appear so normal and 'nice.'

Random Thoughts:

I noticed that once I stopped trying to figure this puzzle of a show out, I was carried away with the wonderful storytelling. Also, I'm considering becoming a vegetarian.

Watch out for wandering, 'crazy' ladies with scissors and little people with baby faces in red hoods. You'll want to avoid them and just about everyone else in this place. Who can you trust?

Though as rotten as these Peaches' seem, a landlord is mentioned who they must answer to. Could this 'landlord' be the shadowy figure that appears in the graffiti? Is this the 'real' monster? And... the rent is due.

I can not wait to see how this ends and I hope you'll be watching with me!