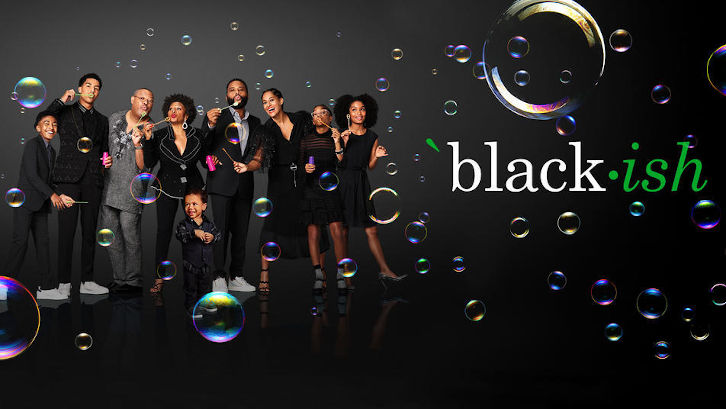 In the previous episode of Black-ish (which also featured a grilled cheese sandwich getting death threats on the internet), Bow tried to sort out who she was as a stay-at-home mom. That first meant joining several of Facebook's ubiquitous mom groups and later deciding to redefine herself once again as an author and lifestyle expert (although that's not mentioned in this episode at all.)


While it seemed to take a while for the show to understand what a SAHM actually is, it's an interesting plot thread to continue as we move deeper into the season. Bow has spent much of her time focused on her identity as a doctor. It's always her favorite counterpoint to trot out in arguments with Dre and a point of pride to show her two daughters how much she has accomplished as a woman in a male-dominated workplace. Now, she doesn't have that identity to fall back on anymore (probably Holiday Hannah is hogging all of that glory now). Just like her sister Santamonica, Bow starts cycling through alternate identities to try on. She's already learned to stay off Facebook, but making mom friends in real life is just as hard.
This is what gets us to "Unkempt Woman" and the beauty of a well-choreographed morning routine. For Dre, this means a warning to all late-comers and some well-aimed frozen waffles. Now that Bow's in charge, it means thawed-out waffles and homemade lunches. Dre isn't complaining. This was what he wanted when he first started asking Bow to quit her job. Now, he has all the time in the world to watch The View (I wonder what he thinks about Raven-Symoné?).
Bow basks in the glow of killing it at drop-offs and attracts the attention of a peer-pressuring clique. They convince her that the only way not to have a teeny-tiny heart attack from all her new stress is to take yoga.
Dre, meanwhile, is crowing about Bow's SAHM status to the folks at work. Naturally, his coworkers immediately think of ways to make everything worse. Leslie talks about promoting his maid to wife. Josh launches into a creepy anecdote involving a relative. Charlie just wants everyone to get their stories straight for the cops.
Once again,
Black-ish
is trying to get some mileage out of cardboard SAHM stereotypes and once again it doesn't quite work. Bow immediately throws herself into her yoga group and mixes up needed self-care with keeping-up-with-the-joneses behavior. To the surprise of absolutely no one, Dre becomes resentful.
First off, let's get it out of the way. Dre can pick up his
own
dry-cleaning. It's ridiculous that Dre would prefer just to wear stuff he doesn't like at work instead of picking up his dry-cleaning. Then again, Dre swerves into his ridiculous behavior all the time. His complaints get back to his coworkers, and it all quickly snowballs to them watching Bow on the nanny cam.
On the camera, Dre notices that Bow has bought an enormous water-feature. She's excited about the yoga fountain, and Dre obviously isn't. Having a productive conversation about checking in about big purchases is a mature decision, but Dre ruins it. The second he drops the phrase "kept woman," Bow's gone and Dre is stuck complaining to his boss about her work ethic.
Dre immediately realizes that he was in the wrong and apologizes to Bow. Bow, on the other hand, admits that she got a little into the self-care and finds a way to spend time with her children and get a good mani/pedi at the same time.
While Bow is hanging out with the other moms, Junior has carpool duty. He quickly realizes the best way to ensure a peaceful trip is to lock the annoying Mason into a question loop with Jack and let Diane ride in the front. They find common ground in making fun of Mason. Unfortunately, their mean girl antics can be heard in the backseat, and Mason quits the carpool in tears. Diane, also to the surprise of no one, doesn't care.
Junior remembers what it was like to be the loser in the carpool. He tries to break through to Diane about the bullying and in the end decides it's best if they don't have these kinds of conversations anymore. While their storyline doesn't end up going anywhere, it's worth it for the story of Mason hugging a bird too hard.
What did you think of this episode? Do you think that Nest knows that their name is being associated with spying on your family? Let me know in the comments!