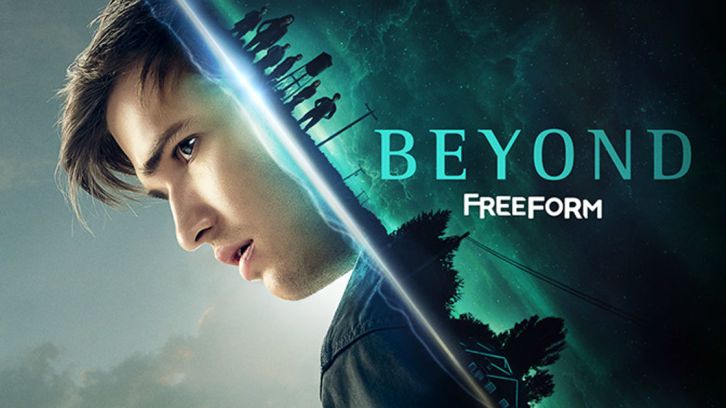 Halfway through season 2 Beyond finally starts raising its game and delivering a really strong and captivating episode. Let's hope the show keeps up this tempo with the remaining 5 episodes of the season.

First and foremost let's dig into that cliffhanger from last week. We finally got Holden and Charlie face to face and the resolution of that is a true Charlie moment and concludes quite swiftly. But don't fear Charlie fans, she eventually gives in and gives the show a sweat and heart-melting ending. But before she and Holden reencounter, Charlie puts her sneaking abilities to full use.

On the other side of the town, Holden has to do a lot of work. I really enjoyed Holden's and his story this week. He shares a bunch of scenes with Luke and I do love a strong sibling rivalry and their interactions really burst with energy. The two brothers find themselves in a weird situation but work together to resolve the mystery surrounding Holden's sleepwalking. Their time spent together, of course, doesn't end well and Holden seeks out Jeff's help. I really like Jeff he adds edge to the show, especially considering he doesn't have a real filter. Can't wait for Jeff to appear on Once Upon A Time later this season as Prince Naveen.
Luke after the altercation with his brother returns to normalcy where he has to face the drug dealer who pinned Riley's debt on him. Luckily he has support from Willa and imagines how that story ends after this quote.
What's it to you Leather Barbie?
I do enjoy all the Willa-Luke scenes cause they carry a lot of sincerity but it shouldn't cross the platonic level. It maybe did already for Luke, cause he obviously can't control his googly eyes but Will so far sees only a confidant in him. Also, Arthur's condition seems to getting out of control in Willa's eyes, but she should check the surveillance cameras before saying Arthur is crazy.
The creepiest Pastor known to the TV world makes good on his nickname as he shares another really terrible scene with Diane. I love how resourceful is and manages to get out of his filthy pushy pervert clutches.
Meanwhile, the major mystery gets slightly deeper as Schumacher and The Man in The Yellowjacket come face to face with a surprising end result. Seems like spineless creatures always find a common language. But before they meet each other, Schumacher shares a scene with another rich person seeking help, played by one blonde Riverdale parent.
Last but most certainly not least we meet Diego again. Diego gets quite closer to Holden but even more important is the fact that we find out a lot more about him. Oscar Camacho brings out a stunningly creepy and "savage" performance that makes you worried about where his story will go from here and how the end result will look like.
That's the wrap guys. You have about 30 hours to wait before the episode airs on Freeform on Thursday the 8th February at 8pm Central. Till next time . . .