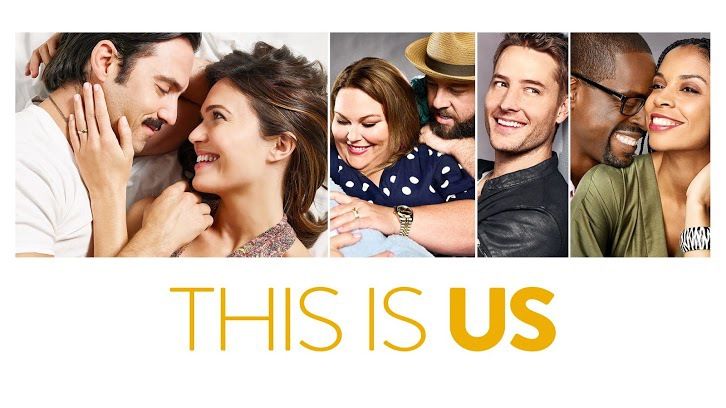 This Is Us - Airs Tuesdays 9/8 CT on NBC

This Is Us winter finale ended with "Number Three" but left us with a lot of questions and yearning for more. All the three numerically titled episodes were interconnected, so I think its best we recap from each of them and move on to what's coming up in "The Fifth Wheel"


"Number One"
was quite depressing, Kevin took us through a ringer of emotions and opened the door for the viewer to see how he was spiraling out of control. He ended up with a heartbreaking meltdown because of the loss of his father's necklace, but I am not sure that was the real reason. We saw Kate deal with her miscarriage in
"Number Two"
the best way she could, and a little bit of hers and Rebecca's complicated relationship was revealed through the flashbacks. I still have many questions about how she relates to her mother, but I think we will see that in future episodes. Randall broke our hearts in
"Number Three"
as he struggled to let Deja go, especially since it took a lot of work to gain her trust. They left us with a cliffhanger of some sort with Kevin finding Tess in his car and getting arrested for DUI.
I watched
"The Third Wheel"
twice in one sitting, then one more time while I took notes. It is challenging to write this without spoiling but here goes...
There is a sort of a one month time jump when we meet the Pearson's again. Kevin got arrested for DUI, and this episode in some way focuses on that. He has been away and left everyone dealing with the aftermath of his "issues." Kate seems to have moved on swiftly from her stressing situation and is focusing on Kevin as expected. This for her means neglecting herself and engaging in repeat behavior that could create a rift with Toby. I hadn't realized how much Tess has grown and in this episode, they give her a little bit of writing in one scene with her parents. I am hopeful that we will get to see more Tess and her sister because there is so much potential for story arcs with Randall's children.
Beth is excellent as usual and brings a lot of sass. We get a hilarious scene with Toby, Beth, and Miguel (who we haven't seen in quite some time). This exchange is meant to give us a little bit more insight on how they have learned to deal with their partners and how it affects them. There is a character we last saw on
"Scandal"
who will have a significant part to play in a very intense moment between the "Triplets" and their mother. Randall shows a different side that we haven't seen before, the composed, the calm and relaxed guy gets angry and it is refreshing to see. During this same gathering Rebecca is pushed and we get to see an emotional moment where she confesses to her children about why she deals with Kevin and Kate the way she does.
The flashback gives us more of the Kate and Jack dynamic but it also helps with one major issue that all of us know is going on with the Pearson children, but they seem to not want to address. This episode they finally open those doors and in my opinion, it was about damn time. The writing in this show always makes me cry, so grab your tissues and prepare for a "Triplets" moment that will leave you sobbing.
This Is Us
returns January 9th don't forget to tune in......
A few teasers to tide you over until the episode airs
Camping and Bikini
Steve Urkel glasses
Pearson No-fly zone
70's Porn Star