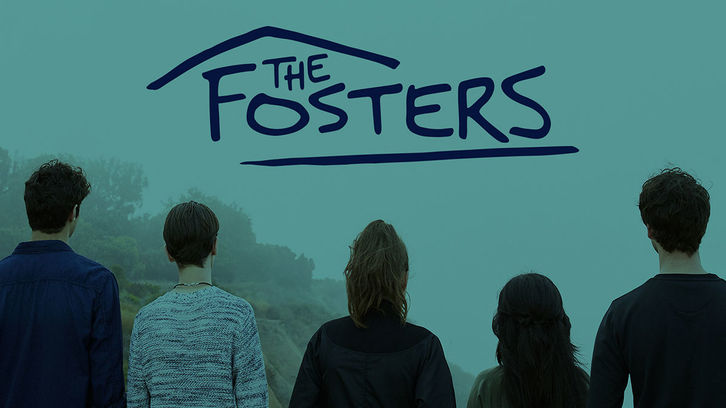 This week on The Fosters:
Lena is now the new principle of Anchor Beach and she gets kind of a rough start with the seniors doing their senior prank but she does find a way to handle that in a maybe surprising way for many people. She also is forced to go to dinner with Jenna and Tess without Stef because she's not feeling to well. The dinner is very uncomfortable for Lena and it's honestly really awkward to watch too. It does lead to a confrontation with Stef and Tess which will most likely lead to more drama in upcoming episodes.


Jesus is still feeling like people are smothering him and he's having a lot of trouble with school but Mariana convinces him to come and work for the roller derby team so that he can do something that he feels he is good at. Emma is not very pleased with the fact that Poppy is spending so much time with her best friend and her boyfriend so she decided to try out for the derby team. I'm just waiting for this to become a disaster, because I have a feeling this will blow up in everyone's face.
Mariana finally decides to break things off with all of the men in her life. I have to say that I feel like this was the right call for ber but still the breakup scene with her and Mat broke my heart. It was such a beautiful scene and I have to give credit to the actors who really delivered in that scene.
Brandon and Grace plan a senior prank at Anchor Beach which backfires a bit because Lena finds out. The seniors decided to fill the hallways of the school with sand so that the hallways were quite literally a beach. Brandon also struggle with choosing a senior picture and quote for the yearbook but in the end, he found the perfect picture and quote to go with their senior prank.
Callie is still helping Ximena. She managed to get hold of the footage that someone recorded from the protest that set everything in motion and that's also the footage that the judge gets to see which makes him grand Ximena temporary sanctuary from ICE while her DOCA is being processed. The episode does end with one of the ICE guys following Callie which is really disturbing and creepy. I'm wondering where this will lead, but I have a really bad feeling about this.
Favourite character:
I can't really choose one this episode because I feel like everybody was so good in this episode and I really enjoyed everyone's storyline. I do have to say that I'm quite proud of Mariana because of the decision she did make in this episode. It felt very grown up of her which isn't something we get to see very often.
Best/Favourite scene:
My favourite scene was probably when Grace opened Brandon's present to her, where he gave her a "piece" of the senior prank as well as the picture of him with his senior quote. I just thought it really showed how much Brandon does care for Grace and I loved how Grace's mum just said: "He's a good one" and Grace answered: "I know". I just really hope she will be alright because I can't even imagine how heartbroken Brandon will be if Grace doesn't make it.
Best quote:
Mariana regarding her senior quote:
"A girl who leaves behind a trail of glitter will never be forgotten"
What did you think about this episode of The Fosters? Please, let me know your thoughts in the comments below.