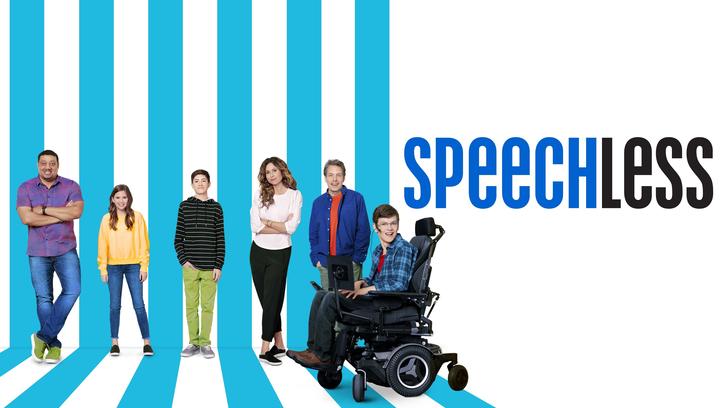 Speechless first New Year's outing was not their best but as time progressed the show took advantage of the stories they were telling and delivered on a strong note. The episode was written by series creator, Scott Silveri, and Danny Chun and directed by Ken Whittingham.

Pepper's introduction to the audience was a good one though. Him being perfectly overtrained with a DiMeo attitude made the cold opening a really funny one. The follow-up story with Dylan's inability to connect with Pepper was really sweet. Kyla really shines brightly when she gets the opportunity for some solo work. Pepper seeking her out later on the rooftop was beautiful and so sweet. And it is true Dylan has maybe a tough exterior and shows as independent but she is still a little girl who just needed a friend. JJ has his parents and everyone else's attention, Ray has Taylor and Dylan now has Pepper. Hope they keep including him in their stories.

I felt sorry for poor Jimmy. He just needed that one night off and to get played by Maya like this was really hurt his drunk ego. Still, drunk Jimmy did work on an extent especially when Maya's ruse was discovered. Their date was really funny though, I love their chemistry and their scenes always carry so much energy. The message of optimism their relationship sends is simply beautiful. Despite all the bad in their life they always face each day with so much positivity and I love them and the show for that.


The center stage of the night was Ray and his fear of getting intimate with Taylor. The story was getting better as it progressed but the games Ray and Kenneth played really weren't that good. The begging and ending of the story worked though. Kenneth trying to help Ray come forward to Taylor about his fears and later joining him on the run from their dates. The talk between Ray and Taylor later was really beautiful. Her compassion and understanding encouraged Ray to kiss Taylor and it was a sweet moment. Mason and Sedona really work so well together and they are growing up so fast, it's simply unbelievable.
Kenneth and Joyce are a cute couple though. Joyce doesn't mind to speak her thoughts and usually, there is some harsh truth involved which creates a tense but hilarious vibe. Kenneth searching for Joyce after her kiss was another nice pun. Never fear a powerful woman, especially when she got game, she got it for a reason.
Last but not least there's JJ. I praised the writers for putting him center stage during the first half of the season and even though they've benched him this with a more low key story, it still worked. It was just funny seeing these girls obsess about him and not making a huge fuss about his disability of which they weren't aware of. It was a sweet set up and a win JJ needed after all the bumps he encountered during this season. Making the girls little bit dull wasn't my favorite move but it served a bigger purpose.
The episode as said earlier wrapped up nicely with all the DiMeo Kids happy. What are your thoughts on the episode? Share your thoughts in the comment section down below. And don't forget to tune in live for a new Speechless ep on Wednesday, January 10th at 8:30PM Central, the show needs all our support to get a 3rd season.