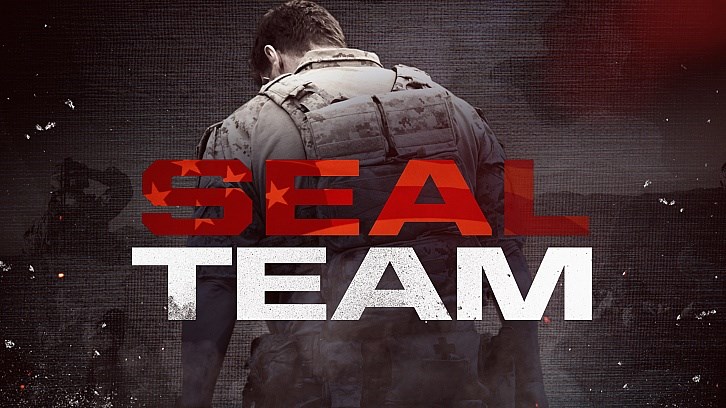 This episode goes on the list of favorites of the season. The tensions of the mission worked better for me this week. Sonny continues to endear himself to me, and we finally got to meet Danny.


The Mission:
The Ukrainian Mob is selling a dirty bomb. (Stolen radioactive material attached to a bomb.) Their job is to take control of the material and contain it until an extraction team can load it onto helicopters and take it away.
Sonny gets to be Jason's #2 on this mission because Ray's shoulder is in bad shape. Jason benched him until he got the MRI and a doctor's evaluation of what's happening with his shoulder.
Jason's one concern about Sonny, in the field, with greater responsibilities is Sonny's temper. Jason reminds him that, as Bravo 2 he will rely on him, not just as a shooter, but as a tactician as well. Sonny promised to step up and he did. Mostly.
I have said before and I will say it again, Sonny has become one of my favorite characters. The expert in dirty bombs is a woman, Agent Leigh Dyer. Sonny winds up stuck in a truck with her, and he was dead silent. He seemed at a loss for words. I confess. I giggled.
I was a bit surprised when they arrived at the bar together at the end of the episode. Will they be seeing more of each other?
The mission was pretty straightforward. It was a pretty simple thing for the team to take the trucks from the Ukrainian mob. Unfortunately, Agent Dyer had one, very important, fact wrong. The mob wasn't transporting radioactive isotopes. They were carrying three nuclear warheads.
Last week I mentioned that the tension of the episode wasn't working for me. I did not have that problem this week. I think the main difference between the two episodes for me was that the focus and tension was on the team rather than the guest characters.
The only bump in Sonny's Bravo 2 road was when he was asked to take the warhead to the airport while everyone else stayed behind to handle the private army coming to reclaim their "property". Sonny's preference was to take part in the "mad minute", but he stepped up.
On the Homefront:
Ray really wants to fall back on that old standard approach to dealing with potentially major health issues: denial.
The one thing he did not do was hide the situation from Naima. Ray's panic stems from the fact that their budget is built around his hazardous duty pay, and the family is in the middle of a financial rough patch.
I suppose it shouldn't be surprising that a man who puts his life on the line to protect his country wouldn't hesitate to do the same to protect his family. The problem is that weather he needs immediate surgery or not, Naima is right, going into combat injured is dangerous.
Naima's argument is strong enough to get Ray to agree to see the doctor. I breathed a sigh of relief at this news. Unfortunately, the doctor didn't answer the phone. Ray said he would call back. He won't. And, in fact, lies to Jason about his status. Something bad is coming.
Alana asked Jason to stop by her office to discuss a situation with their daughter. Except that she didn't want to have a "discussion", she wanted Jason to simply back the decision she'd already made.
Not one of the fathers of teen girls that I know, especially not mine, would be that unconcerned about their 15 year old dating an 18 or 19 year old. It felt like the scene wasn't written by a parent.
Not a big deal, but the moment clanged in my ear and bounced me out of the story.
As annoyed as Jason seemed about being asked to back Alana without discussion, he still did as Alana asked. The implication that he was a child angered him enough to walk out on the conversation.
Unfortunately, they have a teenager, and she managed to get herself arrested. While they waited on their daughter to be released, Jason asked Alana if he could move back home. Instead of answering, she kissed him. She pointed out that, given they were in the middle of a family crisis, it might not be the best time to make that decision.
We finally got to meet Danny! I wasn't sure what to expect. I like him and it appears that he and Davis are going to get together. His statement about being treated as one of the team, but not really being one of them was one of my favorites of the episode.
I really enjoyed this episode. I liked the balance of personal to mission stories. The mission was simple but fun as well. It worked so well for me because of the character work embedded. I'd still like to get to know more of the Bravo Team regulars, but I enjoyed getting to see the shy side of Sonny.
What did you think about the episode?