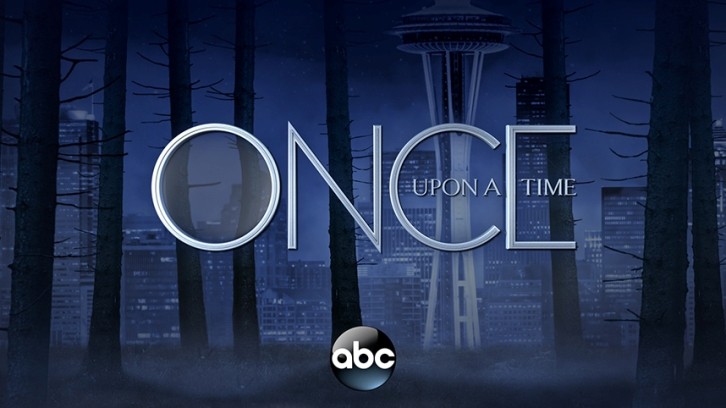 Entering this season with a new cast and concept I was very skeptic about how much I would enjoy Once Upon a Time and after some rather shaky outings the show picked up the storytelling creating engaging characters and stories to root for. And despite shame questionable CGI and timeline plot holes, The Eighth Witch delivered on multiple levels and made me really excited for the rest of the season. The episode directed by Ralph Hemecker and written by OUAT force of nature, Jane Espenson and Jerome Schwartz.

In an episode that was filled with impressive performances, my first rave has to go to Andrew J West. The moment his casting was announced people expect him to be grown up Henry and I'm so glad we got to see him in this role. He is really bringing his A-game and a performance worthy of his current and former co-stars. He carries so much emotional weight in this episode both in present and flashback time that I just wanted to rush to him and hug him.
In a plot to cast the Dark curse, Drizella, and Gothel were chasing Henry which finally made us catch up with the scenes from the season 6 finale, where Henry and his daughter Lucy were chased by an ominous power.
When Henry arrived at the hospital and embraced Jacinda my heart pumping hard. A lot of people in the fandom have issues with Dania's performance and I'm not saying she is outstanding but this time around she was really on point. I believed her and that means the performance was really good. Her and Henry holding hands was adorable and I am one of those who feel their chemistry. But the moment my heart really broke me was when Henry wanted to wake Lucy up with True Loves kiss and it failed. The scene itself was place in a great moment, as the follow up to the scene where the coven casts the curse and that momentum just enhanced the whole scene. Andrew brought so much power and the tone of his voice just knocked me out of my seat.
My second rant goes to Lana Parilla, who just killed it in this episode. Both in the present and past timeline, Regina was on point perfect. She really brings a range of emotion to Regina and knowing her whole history and road adds so much more to her character. Having to cast the dark curse once again so she would save her son's life was simply breathtaking. The look in her eyes, her facial expression, just her whole body language was heartbreaking. It was such a powerful scene, especially as I was expecting an underwhelming twist.
Regina taking it out on Drizella was phenomenal. Regina in full-blown witch mode is just so bad a*s and powerful a joy to watch. The switch to bad a*s witch to desperate mother was tremendously executed. Regina and Drizella play so well of each other, and both Lana and Adelaide delivered amazing performances.
This episode also featured the return of Zelena and it was an amazing one. Zelena having a cursed personality was a great thing, she was so funny as a spin instructor. Especially calling the spinners Flying Monkeys. Nice pun btw. Eventually, Regina brought Zelena's memories back and so Kelly was goner and our girl Zelena was back. The revelation that Zelena has a fiancee certainly was a game changer and I am excited to see this story be incorporated into the show.
Another bit I really liked is that in the flashbacks Zelena knew about Drizella it showed some continuity and that they are really sisters, talking to each other. The introduction of Robin was also a nice one. She is her father's daughter and I hope we see more of her down the line.
In the flashbacks, we also got two very powerful scenes involving Alice. Alice is beside Adult Henry my favorite addition of the season. Rose Reynolds is such a delicate actress and her performance has so much finesse. Her goodbye with Wish Hook was heartbreaking indeed. Wished Wish Hook had more lined during the scene but still, it was really captivating and heartbreaking. Wish Hook giving the White Elephant to Ella so she and Lucy wouldn't be apart was a sweet gesture and showed how much Hook is really in Wish Hook.
The kiss between Robin and Alice was heartbreaking. The two really had great chemistry and the combination of joy and pain they?ve shown was adorable. Really excited to see them reunite in the present time.
Last but not least there is Anastacia and her role in Gothel's grand plan. Gothel plan's to reunite the grand coven and the second half of the season should introduce the remaining 6 witches to us and I can't wait to see it happen. I wasn't surprised Gothel tricked Drizella and captured both Victoria and Drizella. Gothel is a good villain, I didn't expect her to be this dark and intimidating and I really hope they make her revenge plot reasonable and her plan interesting.
I was really glad they didn't completely forgot about Rumple. His flashback with Alice was great and I was happy we got back to the cup, which means so much in his story. And him fighting in the present time for his grand granddaughter was sweet as well. I really wonder if Anastacia is the Guardian. I feel that it will somehow turn out to be Henry or maybe Wish Hook.
Was it a perfect episode? I would say pretty much yes, except those little timeline games. The episode itself delivered on all important levels, acting, and plot so I am fine. We are exactly two months away from the spring premiere and the wait already feels excruciating. What are your thoughts on The Eighth Witch? Who is Gothel's main target and what are your thoughts on her endgame? Feel free to share your opinions in the comment section down below.