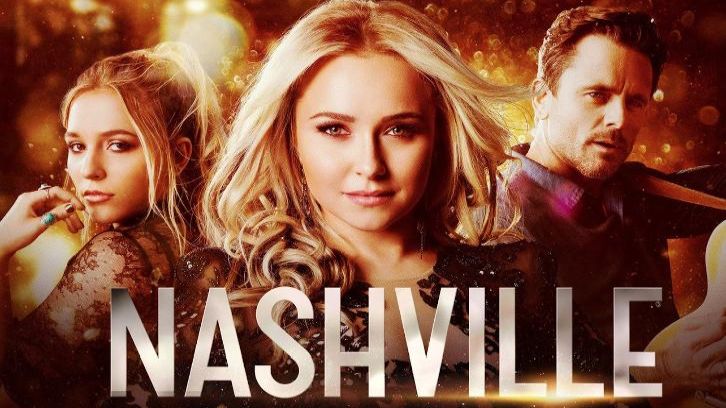 Welcome back to your weekly Nashville reviews. For those of you just joining us, I will be your tour guide for this final season. For those returning members, I applaud your dedication to the series. You've made it this far, so you might as well see it through. Now that we've gotten introductions out of the way, let's talk about "New Strings." There was a lot to like about the season premiere. The good news is that many of my major complaints from last season have been rectified – a Scunnar breakup that actually stuck, less screen time for Zach, an evolved Juliette, a more tolerable Maddie, a bigger focus on the friendships. While there were still some things that annoyed me, such as Avery still being a "bridesmaid," I really do feel like the showrunners have found a decent rhythm. Hopefully, they can continue this momentum throughout the final season because when Nashville is on brand, it really is something special. So let's hope the series ends on a high note, pun intended.


As for what else happens this episode, we get several scenes of Scarlett moping around about how she misses
Gunnar
who she used to be. Thankfully, these scenes are few and far in-between, but I'm really not looking forward to watching Scarlett feel bad for herself for an entire season. While I'm glad she and Gunnar finally made a clean break, it most likely won't last. With this being the final season, Scunnar is probably endgame, which means the characters will most likely rekindle their romance before the series finale. If I were, and I'm not saying I would, to once again hop on that bandwagon, I would need to see some serious character development from Scarlett, like Maddie-level proportions. Scarlett can continue being her whiny self or whatnot for all I care, but I refuse to watch Gunnar get dragged down with her once again. Granted, I would prefer for her to actually grow up and get some help – from someone other than a cult leader – but that may be too much to ask for with 15 episodes left. I would settle for bearable, but I'm not even sure that is possible. What I did enjoy this episode, in regards to Scarlett, was her acting as a sounding board for both Deacon and Maddie. She's much more likeable in small doses when she's helping others figure out there lives. The scene with her and Maddie just eating ice cream and talking about their feelings was sweet. It was a nice reminder that they are actually family and rely on each other. So if anyone out there has any power over what happens in the final season, I would appreciate seeing Scarlett in a supporting role only. Of course, since the final season has already been filmed that probably wouldn't happen, but a girl can still dream.
Some stray thoughts:
- Why is Brad Maitland, also known as Jessie's ex-husband, still hanging around? It's bad enough we still have to deal with Zach, although in a limited capacity this episode. Do we really need to devote screen time to another grade-A jackass?
- For the first time in a long time, the music was amazing. It felt like a lot of the songs were being recycled in season 5 instead of introducing new ones. I hope this is only the beginning and we get to hear more.
- Once again Avery is relegated to the background. Would it kill the writers to give him a plotline that didn't revolve around Juliette? I mean, whatever happened to his tour or album launch?
- While I'm super happy Zach had very little screen time this episode, does the introduction of his new boyfriend mean we're going to have to see more of him or are the writers attempting to create a pointless love triangle? I'm not particularly excited about either option.
So hit the comments below to let me know your thoughts. Did Juliette really join a cult? Does Maddie really need a new love interest? Will Deacon find love again? Why can't Zach see how great Will is? Will Scarlett spend the entire season moping around?