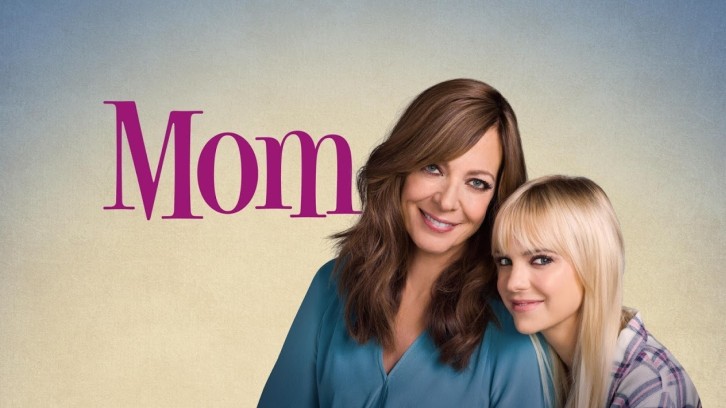 Just like Sandra Bullock, Christy's going for her big romantic gesture. It just might have a few hiccups.

As Christy battles traffic on her way to Santa Cruz, Bonnie and Adam head to an AA member's wedding where Bonnie is a bridesmaid, in an interesting dress. ("Ho, Ho, Ho, Green Giant!") On the way to the ceremony, Bonnie and Adam talk about how they want the exact opposite of this extravagant wedding - city hall, Chinese food, and then off to Hawaii!


Christy finally makes it to Santa Cruz, only Patrick's not home, and she's desperate to pee! As she hops over the porch and goes on his rose bushes, Patrick arrives back from walking the dog, who isn't happy to see Christy on her spot. Not to worry, Patrick says they'll go "inside...have a little snack...and erase the security video together!"

Once inside, both are eager to have their "first time." They have just a small roadblock. Patrick's whole house is decorated by his ex-wife and it, understandably, freaks Christy out. So, they head to a fancy hotel. Except the people in the next room have, well, already beat them to it, and they are not being quiet about it. From there, Patrick wants to go to the beach, which Christy isn't a fan of. Patrick asks her if she's having second thoughts, and she gives a big speech about how even though she isn't, she's worried their first time won't be perfect. Now Patrick's freaking out!

Back at the wedding, Bonnie is rearing to go. Adam, on the other hand, is so touched he's almost in tears. Maybe they should have a traditional wedding, he suggests. Bonnie isn't at all fond of that idea. ("I want a fiancee who's not a Catholic school girl!") But, after seeing all the gifts at the reception, she's more than game for having one of those of their own. Wanting different parts of the same event, the two are at odds.

Meanwhile, Christy and Adam talk out their fears and decide to go back to his house, go to sleep, and start all over again in the morning. Unfortunately, when they're starting all over again in the morning, Christy decides it's a good time to admit she slept with Cooper.

Patrick apparently doesn't take this well, because we flash to Christy and Bonnie back home commiserating about their relationship troubles. Later that night, Christy comes home from work and finds the apartment covered in roses, and Patrick waiting for her. They forgive each other and rush upstairs to have their, albeit very delayed, first time.
When Adam comes over to talk about his and Bonnie's fight, Bonnie seizes the opportunity and tells Adam all the roses are for him. They make up, and Adam suggests that they just stay engaged forever. And Bonnie, shockingly, isn't okay with that. She's decided she wants to get married, and tells Adam she's setting a date right now. Adam, of course, is more than okay with this, because that had been his plan from the beginning!
Random Thoughts:
-Marjorie breaks up fist fights? Of course she does...
- "If I have to wait in line for a cracker, would it kill him to spray a little cheese on it?" Yeah, Bonnie, I've felt like that during Communion too!
-Best line goes to Christy - "Doesn't he know that if you walk into a church wearing white you'll burst into flames?"
Do you think Christy and Adam will last? Are Bonnie and Adam going to actually tie the knot? Let me know below!