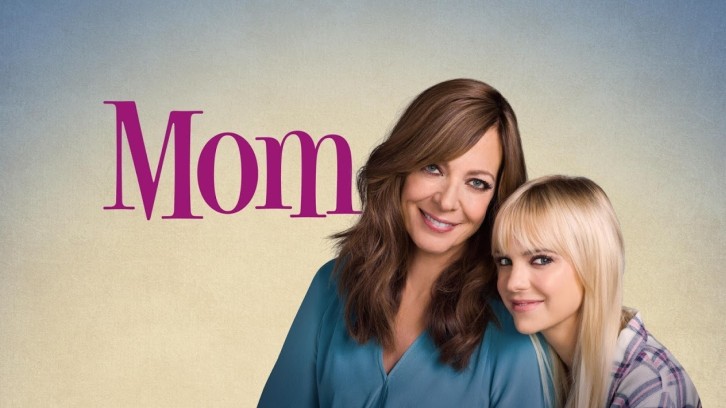 Apparently, coffee is one of the five things you can give up for a happier life. This week's Mom begins with Bonnie testing out that theory while Christy struggles to make her long distance relationship with Patrick work.


After missing yet another call from Patrick, Christy runs into her ex-hookup Cooper at the student center. This leads to, you guessed it - Cooper becoming her current hookup. Afterwards, Christy admits this to an already back on coffee Bonnie, who says long distance relationships mean Christy's free to do whatever she wants. ("It's like prison. Nobody's married. Nobody's gay.") Christy, however, begs Bonnie not to tell Adam, who they both agree probably won't see it that way.
Christy continues to hook up with Cooper, even after being warned by Marjorie that she will inevitably develop feelings. One night, Christy says she's going to the store and heads over to Cooper's for another no-strings-attached fling. Only Cooper declares he's falling in love with her. (He does the nose boop and all!) When Christy explains that she doesn't reciprocate his feelings, he doesn't exactly take it well.
Christy comes home much later that night and ends up telling Adam the truth, after seeing how worried he was that she didn't come home from the "store." Adam actually thinks it's hilarious. He even explains to Christy where she went wrong with her hookup, by not making it obvious to Cooper from the beginning that she wasn't looking for a relationship.
When Christy runs into Cooper at the student center later, she, again going against Marjorie's advice, tries to gain his forgiveness. Although they don't exactly part on great terms, Cooper makes one thing clear to Christy - that if there's one guy she wants, she needs to be with him. Christy takes this to heart, and heads down to Santa Cruz, to either "make it work or get her heart broken."
Random Thoughts:
-I loved Christy's response to Bonnie saying she didn't wake her up for school because she isn't seven. "I wish I was. I liked living alone."
-Bonnie had "a small but fervent cult following?"
-"Why am I more worried about your kid then you are? "God, now you sound like the lady from child services." Bonnie, you kill me!
-Poor Marjorie. I liked your purple velour track suit!
-Best line goes to Bonnie about if Adam ever cheats on her. "And you know if you ever did cheat on me, I would take the wheels off your chair and leave you in the woods?"
Do you think Patrick and Christy will make it work? Let me know below!