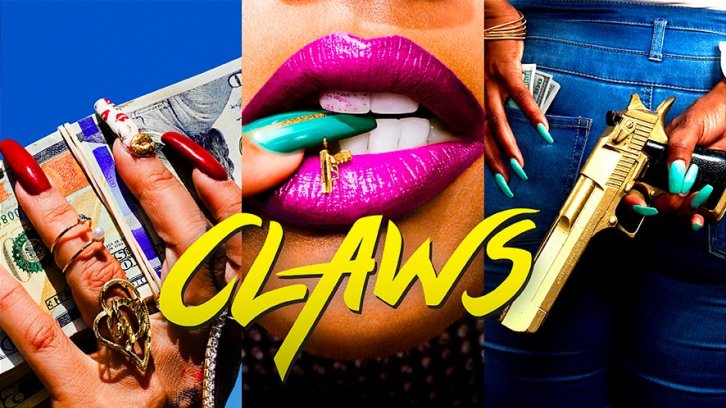 A couple of snippets that we've obtained from our contacts.


Episode 2.01
So Nita appears to be the ex-girlfriend or ex-wife of Dr. Gregory Ruval (Jimmy Jean-Louis). He's Desna's (Niecy Nash) boyfriend, but we found out in the season finale that he's also some kind of drug lord and Desna doesn't know. So it seems like this ex really is trying to warn Desna. I'd imagine that role is going to be recurring.
Sounds like Olga is the granddaughter of Russian mobster Riva. She got knocked up by Roller (Jack Kesy), which kinda got the ball rolling on the show's entire narrative. And Zlata is her mother and I read she's going to be played by Franka Potente. I'd imagine that role will also be recurring.
And a priest conducing a wedding at gunpoint...that's classic "Claws" right there lol!
Episode 2.03
Malik is being introduced as a love interest for Marnie (Morgan Lily), the teenage girl Polly (Carrie Preston) basically bought from her terrible mom last season