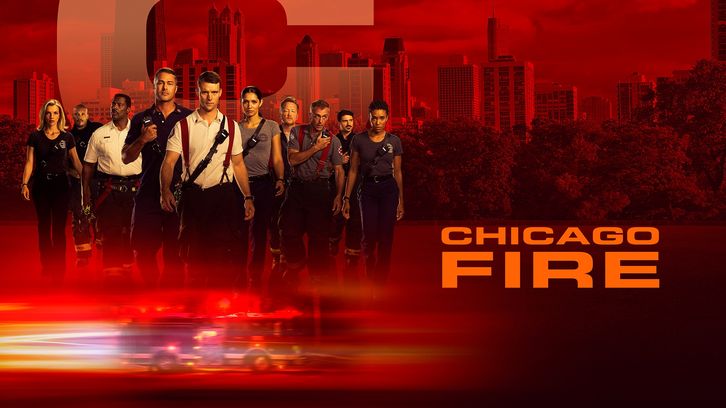 Chicago Fire returned this week after what seemed like a very long break. "A Man's Legacy" picked up right where the last episode left off: with Dawson's father attacked. Dawson frantically drives her father to the hospital while Brett tries to save him in the ambulance. Luckily, Ramon was left in Dr. Rhodes' hands, and he's going to be okay.


The firehouse had two calls this week. The first call is to an apartment building that has a unit on fire. The guys break down the door and manage to get the man out of the building. Boden sees posters in the apartment, and quickly realize the man is Stoke Porter: a blues player. Boden's bothered by Stoke because it's clear he's very sick. Later that night Mouch and Casey go over to Boden's and listen to Stoke's music. They go to the hospital to visit him, but unfortunately he passed away before they got there. To make things worse Stoke's daughter never got a chance to know him.
The other call featured Dawson saving the day. She notices a woman trying to get into the burning building, and even though Dawson tells her to stay out, the woman goes in anyway. Dawson of course runs in after her, and puts both of them in danger. Severide isn't too happy with Dawson being in the building, but the two of them manage to get the lady out. Dawson notices that she has bottles of pills in her purse (which explains why she was so desperate to get back into the building), and she puts the pills back on the shelf. I didn't like this part of the episode. Dawson put herself in danger by going into the building without any equipment. I'm tired of Dawson saving the day. The episode already focused on her dad. Can we have some episodes that focus on other characters?
The two see each other later at Molly's North, and leave to spend time alone together. Now, I like both Antonio and Brett, and I liked them together the first time, but this all seemed a bit forced to me. Did anyone else feel the same way? Maybe it will seem more natural in the upcoming episodes. I hope so. I would love to see Antonio on Fire and P.D.
Stella and Severide also have some unfinished business. In case you forgot, Stella kissed Severide when she was drunk before the winter break. She told him she didn't remember the kiss, but she does. And she's avoiding Severide. Casey notices how weird she's been acting, and asks Severide about it. He doesn't seem that concerned about it and says he's giving her space to figure it out. At the end of the episode she goes on a date with Mitch, the radio guy, so it seems we will be dealing with Stella and Severide's "will-they-won't-they" for the foreseeable future.
There's a small crowd that shows up for the opening, and Otis seems disappointed. However, Lily thinks it's a success. It's the biggest crowd the bar has had in ten years. This story was a bit silly, but I did like the ending talk between Otis and Herrmann. Otis remembers Herrmann telling him that Molly's works because it's a warm place to hang with good people. That's why he bought the juke box. I can tell that Otis really wants Molly's North to work, and he finally seems happy.
After writing this review I realize that there were several things that happened in this episode. What was your favorite story from "A Man's Legacy"? Your least favorite? What do you want to see happen in the second half of the season? Let me know in the comments section.