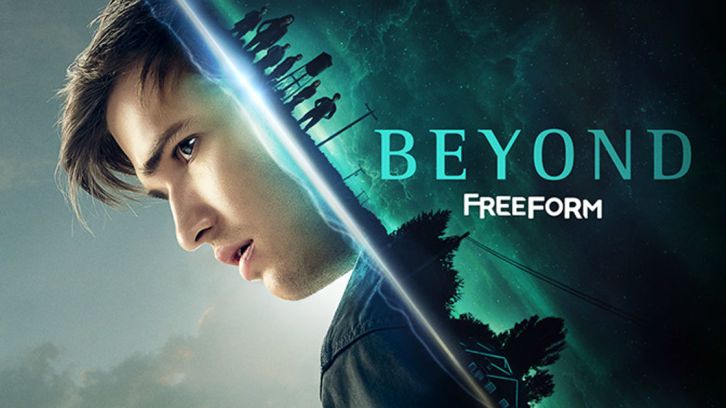 Beyond's season two double premiere was off to a slow start. Episode 3 of season two, No Es Bueno, isn't really an improvement pace wise but at least something was finally happening.


In general I enjoyed this outing, it wasn't really extraordinary but pushed all the characters and made the story progress in some direction. The writers aren't really up to revealing their plans but we are going piece by piece with this one.
Holden's part in this newest episode isn't as big as usual but the screen time he gets is well used. The stress from the nightmares is getting harder to control and his desire for being normal makes his body lash out. Things swiftly escalate towards the end of the episode and combine with a nice action sequence happening in Argentina.
Yep, you've heard right Argentina. The most intriguing part of the episode is happening in Argentina as we meet Diego. Diego wakes up from a coma in a very spooky way and him getting used to life isn't the smoothest. Oscar Camacho who plays Diego delivers quite well and makes me look forward to seeing his part in the show down the line.
Meanwhile, my favorite character Luke is getting hit by a blast from the past and it is a pretty one. The writers exploited this situation well and let Johnathan show off his neat body. Last season I was worried about Jonathan's health he lost a lot of weight and looked sickish. He is great now and I really enjoy all of Luke's scenes. He is getting a story on his own more space to work on his development. The blast from the past comes with a dose of temptation and I wonder how the handle his story from here.
Of course, Willa and Luke shared another awkward scene and I would love if the writers would be able to keep this relationship platonic.
To no one's surprise, the best scene of the episode involved Charlie and her sister Annabelle. It was a really tense scene and loved how it was shot and written. I always support the inclusion of disables actors and Annabelle being deaf and them using sign language gave intensity to the show.
A new alliance was formed during this episode and I love it. Jeff and Diane were joining forces against Pastor Ian and Helping Hands after Ian approached Christine. I look forward to seeing how this partnership will work down the line and how it will play out.
This episode is an overall improvement over the season premiere and keeps me away from dropping the show. Hope you've enjoyed the preview and will tune into a new episode of Beyond, Thursdays 8pm on Freeform.