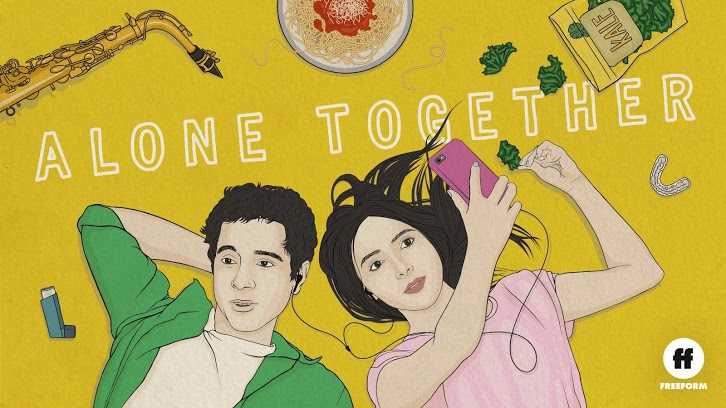 This week on Alone Together, Esther waits in line at a make up pop up store for some lip kits. When Benji discovers another guy will be joining her, and being bored out of his mind, he makes a quick exit to spend some time exploring one of his newest passions.


Pop Up
has a plethora of really interesting guest stars, namely Jon Barinholtz (aka Marcus from Superstore) and one Chelsea Peretti (aka Gina from Brooklyn Nine-Nine). Bizarrely James Charles also 'pops up' (because why not, it is an episode about make up). To say that
Alone Together
has all this comedic talent in one episode, they don't really do much to use it, which is a real shame. This is probably the closest we'll ever get to a Brooklyn Nine-Nine/Superstore crossover and it's wasted on a show that doesn't mine the comedic potential of its cast.
The execution of this week's episode wasn't as good as last week's, and there wasn't anything particularly memorable about the guest characters which is a shame. There's nothing particularly memorable about this show in general and all the progress I thought they made seems to be slipping away. There isn't any continuity so it doesn't matter that the episodes are being aired out of the order in which they were produced, but there just seems to be a disconnect between the characters and the comedy.
Alone Together airs tomorrow at 8.30 on Freeform. What do you think of guest stars so far this season? Who else do you hope to see? Let me know in the comments.