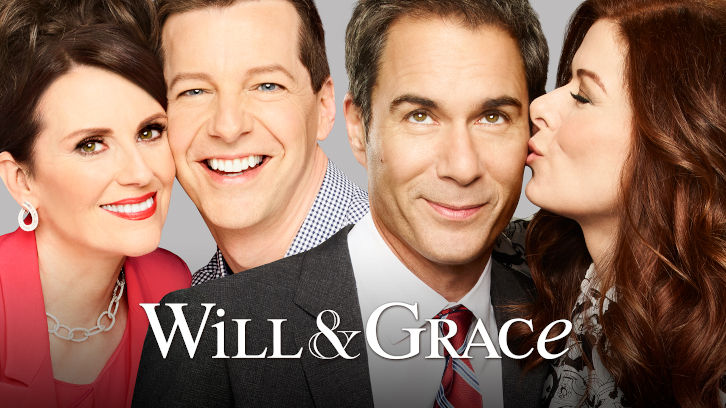 The beauty of Will & Grace was always in their ability to go there. There where no other show went and in the process, they would send powerful messages about sexuality, diversity, and stigmas. A Gay Olde Christmas was another hilarious outing and was still able to send a powerful message. As always the episode was directed by David Burrows, penned by Executive Producer John Quaintance, who also wrote the 5th episode of the season.


The opening gig of the episode was hilarious. I really enjoyed all the puns in the restorant, the snubby waiter and Karen pointing out the difference between her and Jack's interpretation of snow. Favorite line:
Grace: If we don't maintain our Christmas Eve tradition we will be forced to spend more time with our families and that isn't what Christmas is about.
The episode itself doesn't carry much on character development but the idea to transport us hundred years into the past to witness Xmas 100 years back with an Irish immigrant family turned out to be brilliant. The episode worked on so many levels and showed how versatile the actors are especially Megan and Sean.
Megan Mullally was extraordinary in this one. I loved every single bit of her accent, her look and the way she executed the lines. She found a great way to maintain the Karen in Karoline but still be a completely different person. The way she dissed Fanny/Grace for not doing her hubby was pure Karen. Knocked me off my sofa. Karoline's interaction with her kids was simply on point. Megan Littler as Mary was phenomenal and even though I loved very hard each time she was disappointed that there was no money I felt also sad for her. She really fits the setting well and had good chemistry with Megan.
Sean Hayes' sailor character John Patrick was adorable and hilarious. Sean is my favorite cast member this season and he executed the character perfectly. It was sweet how joyful and energized he was. It played well compared to Karoline's negativity and desperation. Him explaining that her landlord Billiam was homosexual was simply brilliant.
Jakc: Sweeper of chimneys. Snake Charmer. He only travels by tunnel. Moustache pumper. He rubs the silver wear without a cloth. He is a Homo.
Eventually, John stepped up and did the deed for Karoline and her family giving the Landlord what he was deserving. A very good rubdown. I enjoyed Eric in this role. His confusion and struggle to express his sexuality were handled well. His interactions with Fanny were good very enjoyable on his side, wasn't really a fan of Fanny. Not even sure why. She somehow felt redundant. Think it could've worked without her to be honest. Think the writers could've exploited Debra in another way. She wasn't bad or anything, I even liked her Oreo stuff but there were certainly better ways to use her.
The episode concluded with the core four reflect on how bad it was back in the day and that things started to get better eventually and that eventually the bad climate currently happening will eventually. We just need faith. The snow at the end was a very nice touch, till Grace started to sing. That pitch is deadly. I appreciated the blooper reel at the end, hilarious stuff.
I hope this Xmas Special made this two-month break lot more tolerable. Did you like the throwback or was it a letdown for you? Take advantage of the comment section and share your thoughts with all of us.