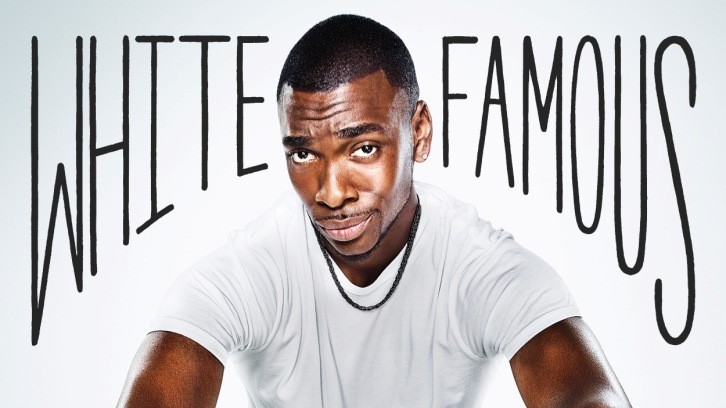 Floyd is on a high following last week's episode. Sure, the paparazzi are now interested in him after it was discovered that he was dating Kali, but he gets to date Kali, he's now becoming recognisable in the media due to his relationship with her, he might be up for a leading role in a network sitcom; basically life is good. Of course it all has to come crashing down.


I knew the video that Kali recorded in
Duality
(two episodes ago) would come into play later in the season, and here it is. Kali's manager thinks Floyd is the one who's trying to leak it in order to get his name out there, which of course makes perfect business sense, but I just wasn't believing it was him. My suspicions from the start were that Kali accidentally left her phone at Floyd's and Malcolm found it and used it to his advantage.
The attention from the sex tape blows up in all the wrong ways, and Peter rescinds on his earlier offer to Floyd. It's always one step forward and two steps back with this show, but maybe Floyd is actually getting closer to the goal of 'white famous' (or possibly, 'white infamous') even though he thinks he isn't. In the midst of his life imploding though, there's the return of a character who genuinely seems invested in Floyd's future: Teddy Snow.
I've never made a secret of my mixed feelings when it comes to Teddy, but that's mainly because I don't understand him as a character and I don't understand his agenda. Does he care about Floyd? Does he care about anything? The introduction of his family did genuinely catch me completely off guard and humanised him a little bit which is probably what we needed from him.
Teddy is on hand to help Floyd with damage control, more so than Malcolm, and employs some help to do so. I actually really liked this new side to Teddy and I really think this show is at it's best when it relies more heavily on the dramatic elements but still manages to mix in it's comedic heart. Amanda referring to Floyd as her family, the fact that Teddy likes and respects Floyd enough to consider him family, was so surprising and heartwarming but I'm not sure if it felt earned.
It's slightly disheartening that it's taken us until the penultimate episode of this season (and possibly the series as a whole) to really dig into some of the character dynamics and actually get some depth to the main characters outside of Floyd. I feel like we get it occasionally with Balls, but other than that, most of these characters don't get enough screentime or interesting dialogue in order to be developed properly. There are probably a multitude of reasons why
White Famous
hasn't really been a hit, or just done well in the slightest really, but it doesn't help that, at least for me, with Floyd interacting with underdeveloped characters, you just get the sense that none of it really matters. Nothing about this show is really going to stay with you a year down the line. It's not necessarily a bad show, but it needs work, and it has all season. Saying that though, this episode for me was one of the highlights purely for the character dynamics, particularly between Floyd-Teddy, Floyd-Balls and Floyd-Trevor.
The episode ends on the closing of the chapter between Floyd and Kali; she's going back on tour, it's impossible for a relationship to work between them, it just makes sense. It's an incredibly adult decision on both their parts, but especially by Floyd, who wouldn't have done that at the start of this season. Again, he's left at the end of an episode with nothing, but somehow, I think he's going to be absolutely alright.
And that leads us into the season (series?) finale, which based off the promo could lead to happy endings for Floyd and Sadie. What did you think of Scandal? Let me know in the comments.