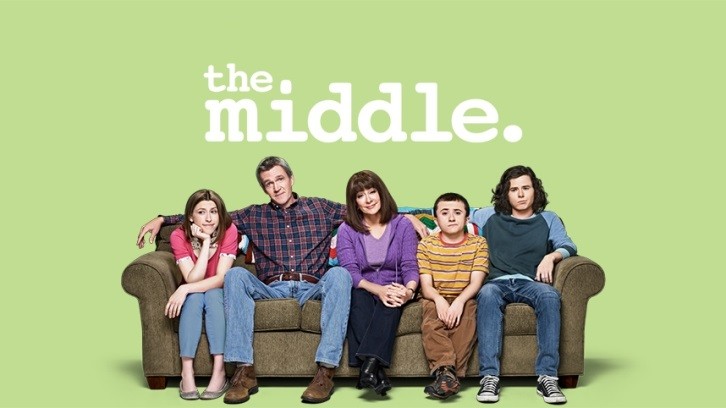 Sorry for the unexpected hiatus, readers! I was down for the count with a cold that wouldn't seem to go away. But I'm back with reviews for Eyes Wide Open and The 200th. Let's get started!

Eyes Wide Open

Eyes Wide Open begins with Axl getting annoyed with Frankie trying to teach him how to load the dishwasher. He gets so annoyed with the nagging he decides he needs a weekend away. He heads off to Chicago to visit Hutch who has his own apartment and a job. I loved that Frankie called to make sure he got there safe. That's such a mom move. Hutch is much more mature than last year and makes Axl use a coaster and vacuums up Axl's chip crumbs. Later Hutch has a party, and they come up with ridiculous stories to make themselves look cooler. Axl decides to come clean and tells everyone who he really is.

The best part of Axl's story was that he cut his hair! The man bun is gone! He also wants his own place so he decides to get serious with the job search. And then he puts his glass in the right place in the dishwasher! Frankie is so proud. I hope that Axl's weekend with Hutch helps him get a better job and start becoming an adult.


Brick meets a new girl at school this week- Lila. He's the first person she's met and he invites her over to the house. He wants to impress her so he gives his parents a script to read. Of course Frankie forgets her line when she answers the door. All in all the meeting goes well, and Brick's parents even compliment him. At school he keeps Lila so busy so she can't meet any other people and after school she tells Brick that she got weird letters in her locker. One of them said "keep your filthy ears to yourself" and the other said, "stay away from the little guy if you value your shins." Brick gets excited because those letters were from Cindy! He wants her back, but Mike and Frankie like Lila because she's normal. Brick argues that Cindy's "one in a million!" "I'd go higher" Mike replies. I feel a Brick and Cindy reunion happening in our future.
Sue is by herself at the apartment this weekend and is looking forward to having some time to herself. She decides to catch up on all the classic movies she's missed including "Silence of the Lambs". Not a good idea. She can't sleep and tries everything including counting sheep and turning off her phone. Brad even comes and sings to her. Finally Mike comes over after hearing about her insomnia, and he wraps her up in a blanket like he did when she was a baby. Then he tells her a boring story about his work, and she falls asleep with her head resting on his shoulder. This was my favorite part of the episode. I've always felt like Mike has a special connection with Sue, and I love these sweet little moments between the two of them.
The 200th
I really can't believe that The Middle has 200 episodes! Throughout its nine years the show has given us some amazing moments, and this episode celebrated all of its achievements.
At the beginning of the episode Axl's phone rings while he's in the shower. No one wants to answer it until he says that he'll move out if he gets a job. After that everyone runs to get it. While he's on the phone, the Donahues show up with good news: Orson made the list of top 200 livable cities in Indiana. They were the 200th city according to Distinctly Indiana Magazine. Mike thinks it's dumb, but everyone else thinks it's great. There's going to be a celebration which includes 200 balloons. This makes Sue very excited. She runs and tells Axl, but he's more excited about his job interview. He also wants Sue to be his assistant or "assisterant" - sister and assistant.
Sue sets up the interview, but then Axl gives her a list of other things to do. He thinks that he'll get more interviews if people think he has an assistant. Jackson's Plumbing Supply calls and wants Axl to meet with the president of the company. I thought the celebration between Axl and Sue was so cute. These two are certainly come a long way. I also loved the way that Sue dragged Axl into the interview when he panicked. Sue was definitely making sure he went to that interview! Luckily for both Sue and Axl, he pulled himself together when he got in the building.
While Sue and Axl were busy with job searching, Brick dedicated his week to winning Cindy back. Cindy told him that he must perform three acts of bravery before they could get back together. He brings her the janitor's mop as his first act. His second act was to get her backup safari hat back from the Glossner's. He doesn't succeed, but Cindy counts it because he scraped his elbow. He can't figure out a third act but tells her that breaking up with her was stupid and he was wrong. She accepts this and says that it's brave to admit when you're wrong, and this is what she really wanted all along. Cindy and Brick are officially back together.
The biggest story this week was the 200 celebration. Leading up to the party Mike isn't very enthusiastic, but he receives some news that affects him: Bill and Paula are separating. He doesn't seem too bothered until Bill talks about how great Frankie is. He listens to Bill and starts appreciating Frankie. He tells her he's a lucky man which is supposed to be nice, but it kind of freaks Frankie out.
While the town is waiting for the 200th car to drive by, Axl and Sue show up and deliver good news: Axl got the job! He's the junior sales rep. I'm so glad he got an adult job, and he can start a new chapter in his life. I can't wait to see him in action at his job. I'm also enjoying Sue and Axl's relationship. I waited a long time for Axl to appreciate Sue.
The 200 celebration continues and after a not-so-inspiring speech from Don Ehlert, Mike decides to speak. His speech was very moving. He spoke about how fortunate they are to live in Orson, a town where they all help each other. I liked his choice for the time capsule- the hammer- and the reason behind it. He wants people in the future to know how lucky they are to live in Orson.
"You do for family" - Mike
Mike's speech really hit me hard. It's so unusual to see him emotional like this, and it just made me realize how sad I am that this is all ending. We only have a few more months left of Orson and the Hecks, and I'm not ready to say goodbye. In his speech Mike said they were lucky to live in Orson, but I think we're lucky, too. We've gotten to be a part of this show for nine years.
The entire celebration wasn't sappy. After Mike's speech, the 200th car shows up and doesn't stop! It ends up running Ron Donahue over, but he's okay! The gift basket cushioned the blow. This was much needed comic relief for a mostly bittersweet episode.

What did you think of Eyes Wide Open and The 200th? Are you glad Axl has a job? Did Mike's speech make you emotional, too? Let me know in the comments section!