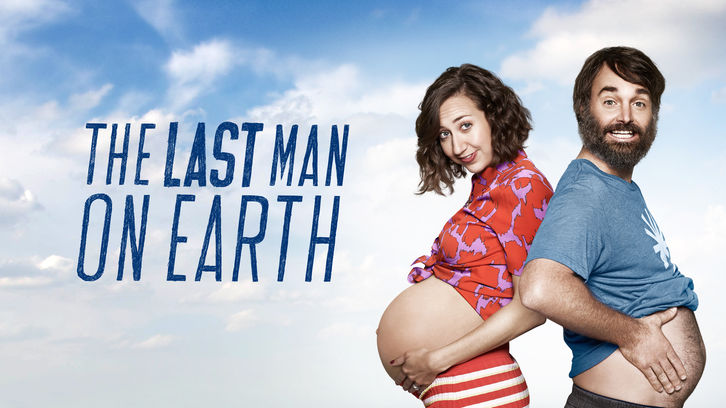 This week's The Last Man on Earth defied the definition of cringe by giving us an episode weirder than expected. While Todd (Mel Rodriguez) tries to have some kind of authority over Jasper (Keith Williams), Carol (Kristen Schaal) and Erica (Cleopatra Coleman) argue in a weird competition aiming at settling on which of their daughters will marry Jasper. It was not Will Forte's show at its best, and it was more uncomfortable to watch than anything else. Let's review.

When Todd catches Jasper driving a limo, he tries to reason with the child. However, Todd does not have much authority over Jasper and cannot manage to make him listen, and much less obey. Jasper either does not know what authority is or simply chooses to ignore Todd. It is clear though that Todd is not very familiar with the concept of discipline. For some reason he then goes to Tandy (Will Forte) for advice. Why Todd? Why not talk to Gail (Mary Steenburgen) who had children before the virus and probably knows a lot more about parenting than Tandy?! But even with Tandy's help, Todd still cannot manage to make Jasper listen to him and fails so miserably that it pushes Jasper away.
That being said, Todd is not the only reason Jasper feels out of place within the group. After Erica jokes about Dawn marrying Jasper when she grows up, pretty much for the sole reason that he is the only potential suitor for her daughter, it triggers Carol's insane way of thinking. Worried that her daughters would then have no one to be with, she decides to set up Jasper with her own girls. That's where things get really weird: Carol sets up dates between the twins and Jasper, putting make up on her newborn babies and just simply taking things to far, in true Carol fashion. Erica sees right through Carol's plan and tries to avoid getting involved but ends up sucked into her craziness and also starts to try to set up Jasper with Dawn.
In the midst of all this, Melissa (January Jones) is trying to find some peace and quiet in this house, but when she sees how much everyone is acting like lunatics, she starts bringing them all to reason by pointing out that none of this is a good way to treat poor Jasper. She reminds them that the kid will never have a normal childhood so the last things he need is for everyone around him to make it even stranger. Melissa suggests everyone apologize to Jasper but when they go to find him, they realize that Jasper has packed up all his stuff and left. The ladies take a car and go look for him while Todd and Tandy do the same. While Gail, Melissa and Erica have a talk about being a crazy parent,
The Last Man on Earth
give us a surprising scene between Todd and Tandy where we see the two men exchange a "friendship kiss" and then showing Tandy smelling his fingers after touching Todd. It's all happening out of nowhere and for no apparent reason, it's just one more weird moment in an episode that is already quite out there.
This cringe-worthy episode ends with Todd and Tandy hearing a siren going off in a prison and assuming it's Jasper calling them, but it turns out it's an inmate played by special guest-star
Fred Armisen
. No doubt that this will be explored more when the show returns from its winter break in January. In the meantime this is where
The Last Man on Earth
is leaving us, with an episode that really did all it could to make the viewer uncomfortable with the Carol storyline, and failing to put enough weight on the relationship between Todd and Jasper. Hopefully, when season 4 returns in the new year, it will make up for this strange fall finale.
That's my take on "Not Appropriate for Miners," what did you think?