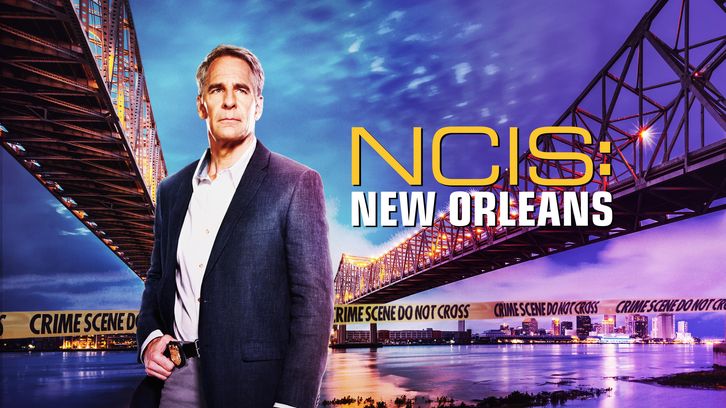 Please read Variety's full article by clicking on the link below, there are some revealing details shared there, only a portion is shared here.


Interviews with those who worked for "NCIS: New Orleans" — some of whom pre-dated Kern's arrival, some of whom departed this year, all of whom no longer work for the show — paint a picture of what many called a "gender bully." "He discriminates against women, against working mothers, against anyone he can't control — especially women," one source says.
Kern makes sexualized remarks about women, has given them massages without asking, and mocked a nursing mother in front of her colleagues. At one point, Kern launched into a "tirade" toward a woman who worked for him, telling her that she was "failing as a wife and mother." Also, according to multiple sources, at times he spoke in an offensive voice meant to imitate African-American vernacular speech.
According to H.R. documents that Variety has obtained, in the first investigation, Kern was accused of making "inappropriate comments related to women," uttering "statements that referred to women in a negative light," deploying "gender-based and racial stereotypes," using "an abrasive and/or demeaning tone," and making "disparaging remarks about an actress."
One writer, who had been courted to join the show before Kern's arrival, was working on a flextime schedule approved by executive producer Gary Glasberg, the show's creator. A few months after Kern took over, he announced that any such arrangements would not be honored. According to multiple sources, he then targeted her — attacking her work, making demeaning comments and making her "miserable," sources say — until she felt she had no choice but to leave.
One "NCIS: NOLA" writer had penned a script in which two guest characters — a couple — were supposed to be African-American. It emerged that the woman was likely to be played by a white woman. On a conference call, Kern said it would not make sense to cast a black man as a romantic interest for a character played by a white woman, according to one person who was on the call and one person who was told about the comment afterward.
Other remarks centered on women's appearances. Several sources said that at many different times, he spoke approvingly of casting a well-known actress in a role on the show because an important CBS executive "wanted to f—k her." Kern allegedly engineered the exit of Zoe McLellan, an original cast member who did not return for the third season, because, in his view, men didn't find her "f—kable," multiple sources tell Variety. (McLellan did not reply to Variety's requests for comment.)
Brad Kern, executive producer/showrunner of NCIS: New Orleans, has been the subject of two Human Resources investigations by CBS TV Studios while working on the studio's popular CBS crime procedural, sources said. Both were reportedly triggered by complaints from co-workers about a hostile work environment on the show.
I hear following the second investigation, Kern was assigned to and underwent six months of sensitivity training/counseling, which he completed in February. There have been no new official complaints filed against him since.
Known for his sometimes abrasive behavior that I hear has led to at least one staff departure.
"We were aware of these allegations when they took place in 2016, and took them very seriously," CBS TV Studios said in a Thursday statement. "Both complaints were acted upon immediately with investigations and subsequent disciplinary action. While we were not able to corroborate all of the allegations, we took this action to address behavior and management style, and have received no further complaints since this was implemented."
Disciplinary actions are said to have included a six-month sensitive training, one that wrapped in February 2017 and marked an end to the any official complaints filed.