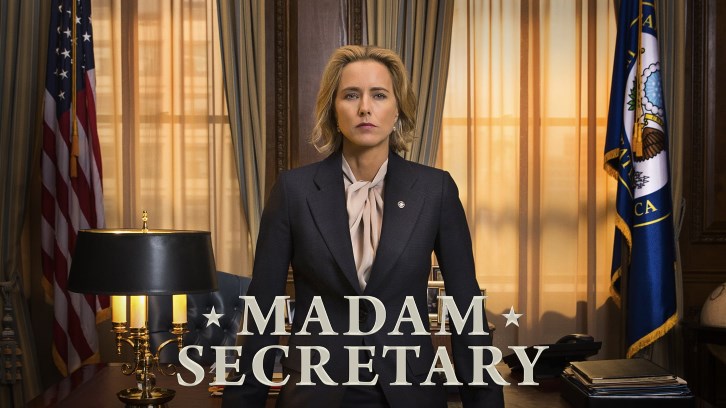 Women can transform the world… if given the chance. Elizabeth faces a difficult decision this week, one that would affect the lives of every woman and girl in an entire country. No pressure.

After nearly two decades of fighting in Afghanistan, the United States is at a crossroads: continue military action or work with the Taliban. As usual, Conrad, Russell and basically everyone else with a pulse in the White House want the former. It's only Elizabeth, thanks to the suggestion of Henry, who is willing to negotiate with the Taliban. It's a tough sell: under Taliban rule, women would have access to education (key word being "access") and would be able to work, but they still couldn't drive or hold government office. Even Elizabeth doesn't seem completely sold on the idea. She's always so steadfast and convincing when fighting for her position. This time, however, she's quiet and somber, like the person she's most trying to convince is herself. I see her quandary. On one hand, she fights every day for the rights of women, so this deal could be a step in the right direction. On the other hand, it's a muted step forward. She's seeing this as a stepping stone to more freedoms and liberties that will be implemented eventually. But what's eventually? Next year? Next decade? Next lifetime? It seems like a risky hope to me. You're basically putting your faith in a terror group your country has been fighting for nearly two decades. This may be one of the first times I don't agree with Elizabeth.
From Admiral Hill to Amina Salah, Elizabeth has some very harsh and difficult conversations with fellow women about the implications of this decision. It was nice to see her turning to (and debating with) people who understand the plight of females instead of having her simply hash it out with Conrad or Russell or even Henry. Men can only offer so much. It takes a fellow woman to truly understand the effects of such decisions and what it's like to face oppressive societal norms. In the end, Elizabeth and the United States take the deal with the Taliban. She's one of the most powerful women in the world, who's also raising powerful women, but she can't help all of the world's women as best as she'd like. It's a messy predicament. There's no clear direction pointing forward. I think that's why I liked this storyline plot. Real life is messy. Real politics is messy. Nothing is as black and white as this show sometimes portrays. I've often complained about how the State Department whips out a bow after 42 minutes every week to perfectly wrap up an international crisis. It was nice to see Elizabeth agonize over a decision that was "less than" for once.
Elizabeth and Henry continue turning the tables. Yet again, it's Henry who's heading on a questionable trip overseas while Elizabeth is left to worry at home. I liked that Elizabeth was asking why he had to go, the same question Henry has asked her countless times. Instead of her convincing him she'll come home safely, he's now doing the convincing. That said, enough running into burning buildings, dude. I did love the fact that Elizabeth again tucked her glasses into his suitcase. Smooth move, Madam Secretary.
Dimitri and Dylan continue to butt heads. Something about Dylan still rubs me wrong. Maybe I'm trying to put drama where there isn't any because I'm desperate for there to be a reason behind Dmitri's storyline.
Stevitri/Dmivie are still going strong. The two take a selfie with Stevie kissing Dmitri's cheek, so we all know how that will turn out. Paging, Elizabeth and Henry.
Other things:
--Matt was so sweet to offer his family for Daisy. He's awkward at times, but his heart is gold.
--It was actually good to see Daisy. I know, I'm just as surprised I'm saying that. I think I am just desperate for more estrogen in the State Department.
--"The greater good" was mentioned twice in one conversation. Everybody drink!
What did you think of the episode? Do you agree with Elizabeth's decision? Madam Secretary is on a break, but will be back with new episodes on January 7.