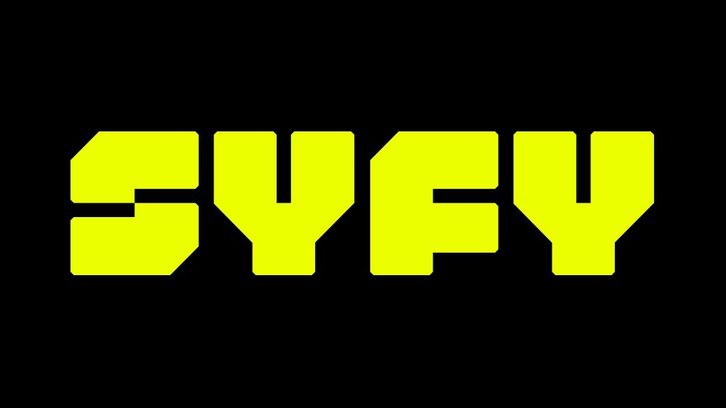 Welcome to SpoilerTV's first 'Last Week on Syfy' reviews article. To close off November and begin December we saw some barbershop zombies, a group of vampire eating cannibals, and a few creepy ghosts and weird cocoon stuff. This is the mini reviews of Z Nation - 'Frenemies'; Van Helsing - 'Big Momma'; and Ghost Wars - 'Two Graves.'

Z Nation - 'Frenemies'

'Frenemies' sees the survivors join the returning Skeezy and Sketchy in a barbershop of horrors, if you will. The episode took a page out of Quentin Tarantino's Hateful Eight from the get-go where we see a storm forcing a group of people into a singular location.

What followed was sort of chaos, and there was some tension in the beginning with Skeezy and Sketchy trying to hint to Murphy, Doc, 10K, and Sarge of these barbers being more than they seem. However, the writing was not strong enough to hold my attention for the whole episode, as it did drag in many parts.

In fact, these crazy situation of the week episodes are starting to become tiresome, especially since the first half of the season did such a great job at building momentum and developing mystery. This season kicked off feeling like a refresh, but is now falling back to old habits.


Skeezy and Sketchy, introduced way back in the first ever episode, personify the
Z Nation
of old, and though they brought on some amusing moments sprinkled throughout 'Frenemies,' the duo overall have kind of worn out their welcome.
We are now entering the final stretch of episodes for Season 4 of
Z Nation
and hopefully this will be the last of the standalone episodes as things are starting to feel stalled.
4/10
Van Helsing
- 'Big Mama'
After some game changing developments these past few weeks in
Van Helsing
, the show decided to take a break from the main story and from Vanessa herself, who did not appear in a single scene at all for the first time this series.
These type of episodes are fine, if it can hold one's attention, and 'Big Momma' was very entertaining. We get to see the group interacting without their fearless leader and that created some interesting dynamics. The two newcomers - Julius and Scarlett - are fitting in very well with the team. Scarlett especially is turning out to be a strong character and one that I am beginning to like more than our main protagonist.
The story was also a refreshing take on the post-apocalypse, cannibal trope. The police officers the group find themselves with turn out to be eating not humans, but vampires. Is this acceptable? Personally, I find it disgusting, but not so much in a 'they are evil' kind of way (as I would think if they were eating humans), but more similar to how I find eating pig heart or dog repulsive.
The title 'Big Momma' is in reference to the matriarch of this stronghold, and the catalyst for the third act when Julius kills her.
Honestly, this is the first time where I actually find myself on the side of the antagonists, as slimy as they are. The police officers had every right to want to punish Axle and co. after being backstabbed and then, of course, watching their dear 'big momma' get murdered.
Elsewhere, we also see the adventures of Lucky and Flesh as they stumble upon Dmitri, Scab, and their army while looking for Sam and Mohamad.
I'll say what I said last review: Scab is such an awesome villain. I just love how animalistic he is. Everything, from his twitchy movements to his foreboding howling, all make him such a memorable vamp.
'Big Momma' overall was an entertaining break from the main story. It was a huge positive to see the team interacting among each other without their leader - it really helped make Axle and Scarlett shine, especially. The episode also did a great job in setting up next week with the Sisters attacking the stronghold.
8/10
Ghost Wars
- 'Two Graves'
'Two Graves' was a strong fall out type of episode after last, last week's monumental 'Whistle Past the Grave' in which we saw the ghosts make their first attack on the town.
Not surprisingly, the more prominent actor in the show, Vincent D'Onforio, has had the most to work with. His journey these past few weeks have been tumultuous from exorcising little Marcus and killing him in the process, to being confronted by a dark moment in his past - the mercy killing of Roman's mother - which was a sudden and shocking reveal.
The evolution of Doug Rennie (Meatloaf) has also been a joy to watch. After finding out the truth and making peace with the murder of his daughter, we really are seeing the grieving man becoming more of a leader these past two episodes. Him being the one to give advice to Roman in the midst of his mourning was great to see. The relationship between the two has truly grown over the series and actor Meatloaf has done a solid job in turning him around from the most detestable character in the series to one of the most likeable.
It's also great to see how the show's mythology is expanding beyond ghosts. We now have this mysterious orangey cocoon, which kills bake sale Carol (thank God) and envelops Abigail and Marilyn in episodes past who intriguingly rise out of it a new, more sinister self. The scene of them meeting and coughing up what seems to be more little cocoons was straight out creepy.
The crux of 'Two Graves' though was Billy and his experience with the afterlife. I was hoping we'd see more about the experience of being a ghost, but this storyline didn't get that
feeling
across. It was just Billy going around trying to get back into his body. The storyline, however, did a solid job in developing the relationship between Billy and Dr. Landis. Through death, we really see in this episode how much they really mean to one another.
'Two Graves' did a solid job in developing the relationships between certain characters, chief among them Roman and Dan and Doug respectively, as well as, between Billy and Landis. Moreover, the mythology and mystery continues to be the most intriguing aspect of this show. 'Two Graces' was a solid episode.
7/10