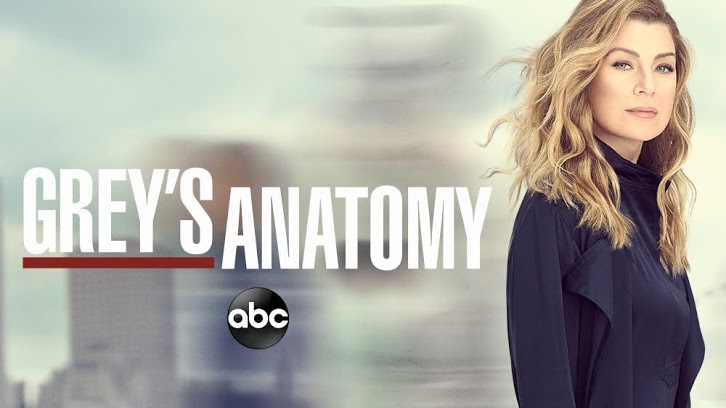 With Grey's Anatomy coming back in just a few weeks I couldn't help but think of what I'd love and not love to see in the second half of season 14. The first half was great and did deliver the lighter tone that the writers promised. However, with Jo's major cliff-hanger in the winter finale I can't help but think it might turn slightly dark again and that brings me to my first wish:
1. For Jo's abusive husband's storyline to wrap up quickly. With Matthew Morrison's return I can't help but worry about Jo. Right now, Paul is very unpredictable because we don't know the nature of his appearance; he could have found her to deal with the situation or unleash hell. I hope the storyline will wrap up quickly so that Jo faces the least amount of pain and drama.
2. A Jolex wedding. As a Jolex shipper for a while I've been waiting for them to finally get married. Recently, there has been a lot of obstacles for them and a new one has just popped up but I really just want to see them finally happy without anything getting in the way.
3. More of Alex. Maybe its just been me but recently I've noticed we don't seem to see as much of Alex as we used to. I absolutely love seeing him with patients, throughout the seasons we've seen how great he is with kids and I just want to see more of that.
4. Arizona to finally be in a serious relationship. Arizona recently really has been a character which has had no luck in the dating department; she got divorced, her girlfriend disappeared and the next one slept with Owen. With Sofia coming back to live with Arizona I think it'd be great if we could see her finally get into a serious relationship with someone.
5. Amelia to finally be happy. If you haven't noticed yet I'm a sucker for happy endings and I know what you're thinking (happy endings are rare in Grey's Anatomy) but at least for a short while I want Amelia to be happy. She has been through so much in her life and really has had bad luck. With her splitting up with Owen after they finally came to terms with how unhappy their marriage was I think its about time for her to live a drama free life for at least a few episodes.
6. April in charge. We have seen April in charge a few times and every single time she has done an amazing job. I think it is about time for her to take control even more because she really deserves too.
7. Learn more about the new interns. Throughout the first half of the season we got to meet the interns at work however we haven't actually learned that much about them apart from a few things like they can be quite clumsy. I'd love to find out a bit more about them and see them around more.
8. More standalone eps. I've always loved the episodes that focus around a few characters like for example the episode where Arizona, Bailey and Jo went to a prison to treat a teenage inmate or when Jackson and April went to find Jackson's father in Montana. The episodes are always fun to watch and are also really interesting as a lot of the time we find out new things about the characters.
Now for the thing I am not hoping to see happen:
9. Jackson and Maggie. They have always been characters which have gotten along really well when they interacted, but I've never been able to see them as anything more than just friends. For me, they lack a certain chemistry that they would need to make that work. And let's not forget that Jackson is Maggie's step brother and Maggie is Jackson's step sister!
So, there's my list. Let me know if there is anything you would add or take away in the comments and don't forget to vote in the poll for your favourite wish!