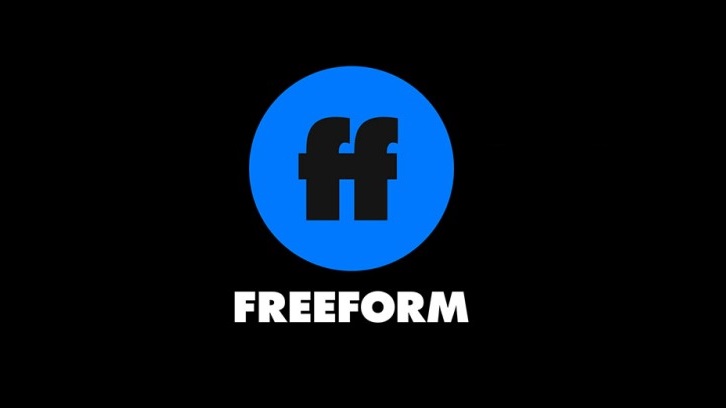 Thanks to babs for the heads up.


NEW YEAR, NEW LAUGHS AS FREEFORM DEBUTS NEW COMEDIES 'GROWN-ISH' AND 'ALONE TOGETHER'

FAN FAVORITES 'BEYOND' AND 'THE FOSTERS' RETURN

NEW LINEUP OF TV AND MOVIE OFFERINGS FOR JANUARY 2018 ON FREEFORM AND THE APP
Freeform, Disney's young adult television and streaming network, will debut the premiere of "grown-ish," on January 3, 2018 at 8:00 p.m. EST, in a special two-episode event. From the executive producer of ABC's Emmy-nominated "black-ish," comes "grown-ish," a half-hour spinoff comedy tackling current social issues and complexities facing both students and administrators. It follows Zoey (Yara Shahidi), the Johnsons' popular, entitled, stylish and socially active 17-year-old daughter, as she heads into her freshman year of college. The series also stars Francia Raisa, Trevor Jackson, Jordan Buhat, Emily Arlook, Deon Cole, and Chris Parnell. Chloe Bailey, Halle Bailey, and Luka Sabbat recur in the series.
Also in January, Freeform will premiere "Alone Together," starring stand-up comedians Esther Povitsky ("Crazy Ex-Girlfriend" and named Variety's "10 Comics to Watch in 2017") and Benji Aflalo ("Not Safe with Nikki Glaser") on January 10 at 8:30 p.m. EST. The series, from The Lonely Island trio Akiva Schaffer, Andy Samberg and Jorma Taccone, follows two overlooked millennial misfits from different backgrounds trying to make their way in the vain and status-obsessed culture of Los Angeles.
Critically-acclaimed family drama, "The Fosters," returns for season 5B on January 9 at 8:00 p.m. EST. The series Vanity Fair calls "groundbreaking" and Refinery29 calls "consistently revolutionary week-in, week-out," will also mark their 100th episode on March 13. Supernatural drama "Beyond," returns for its sophomore season with a thrilling two-hour premiere on January 18 at 8:00 p.m. EST. "Movie Night with Karlie Kloss" returns with a special airing of "Disney•Pixar's Finding Nemo" on January 15 at 8:30 p.m. ESTand "Never Been Kissed" on January 29 at 8:30 p.m. EST.
Additional programming arriving to Freeform this month includes the Freeform premieres of Jennifer Lopez' "Maid in Manhattan"; John Singleton's "Boyz n the Hood"; "Mr. Popper's Penguins" starring Jim Carey; "Disney's The Lion King II: Simba's Pride;" "Definitely, Maybe," starring Ryan Reynolds and Abigail Breslin; "The Iron Giant: Signature Edition;" "Jem and the Holograms;" "The Age of Adaline," starring Blake Lively; "Jumper," starring Hayden Christensen and much more. Freeform is also adding episodes of hit sitcoms "Gilmore Girls," "The Mindy Project," "Last Man Standing" and "Reba."
Below is a complete list of what's new on Freeform, beginning January 1, to the network and Freeform app.
FREEFORM ORIGINALS (Also available to stream via the Freeform app for connected TV, mobile devices and online.):
"grown-ish" Season 1 – Wednesdays through Mar. 28, 2018
Jan. 3 (8:00 – 8:31 p.m. EST) – Episode 1001 – "Late Registration"
In the series premiere, Zoey Johnson arrives at California University certain she will be a hot shot on campus, but quickly learns she may have a little more growing to do.
Jan. 3 (8:31 – 9:02 p.m. EST) – Episode 1002 – "Bitch, Don't Kill My Vibe"
Zoey starts to experience "fear of missing out" for the first time in her life when she tries to juggle her schoolwork, extracurricular activities and, of course, partying.
Jan. 10 (8:00 – 8:31 p.m. EST) – Episode 1003 – "If You're Reading This, It's Too Late"
Zoey is elated when it seems like her crush has feelings for her, but starts to worry he may see things differently when she receives a late night "U up?" text.
Jan. 17 (8:00 – 8:31 p.m. EST) – Episode 1004 – "Starboy"
Zoey makes a deal with Dean Parker to tutor the star basketball player in order to get a letter of recommendation, but her friends seem to think the relationship is something more.
Jan. 24 (8:00 – 8:31 p.m. EST) – Episode 1005 – "C.R.E.A.M. (Cash Rules Everything Around Me)"
When Zoey's Instagram becomes a flooded with haters, she wonders if it's time to alter her brand.
Jan. 31 (8:00 – 8:31 p.m. EST) – Episode 1006 – "Cashin' Out"
When Zoey is put on the spot on national television, she's faced with a difficult decision that may change her future.
"Alone Together" Season 1 – Wednesdays through Mar. 21, 2018
Jan. 10 (8:31 – 9:02 p.m. EST) – Episode 1001 – "Pilot"
In the series opener, Esther and Benji are platonic best friends who want nothing more than to be accepted by the vain and status obsessed culture of Los Angeles.
Jan. 17 (8:31 – 9:02 p.m. EST) – Episode 1004 – "Road Trip"
It's Benji's birthday and Esther and Jeff take him on a road trip full of fun stops along the way. However, Esther's ulterior motive threatens to derail the celebration.
Jan. 24 (8:31 – 9:02 p.m. EST) – Episode 1003 – "Fertility"
After visiting a fertility clinic to freeze her own eggs, Esther plans to donate some of her eggs to offset the costs. Meanwhile Benji's paternal instincts kick in as he awaits word on a sperm test.
Jan. 31 (8:31 – 9:02 p.m. EST) – Episode 1005 – "Pop Up"
When Esther and Benji stand in line for a Kylie Cosmetics pop-up store, Esther tries to avoid the distractions of rabid teenage girls and cutthroat moms while Benji roams off and becomes the man he really is — a guy who owns a saltwater aquarium. (Guest starring Bobby Lee of "What Would Diplo Do" and "Love," Chelsea Peretti of "Brooklyn Nine-Nine" and YouTube celebrity James Charles.)
"The Fosters" Season 5B – Tuesdays through Mar. 13, 2018
Jan. 9 (8:00 – 9:01 p.m. EST) – Episode 5010 – "Sanctuary"
In the season 5B premiere, Ximena and Callie are still in the church seeking sanctuary from ICE. The Adams Fosters' offer support to the Sinfuego family as they struggle with their immigration status.
Jan. 16 (8:00 – 9:01 p.m. EST) – Episode 5011 – "Invisible"
Callie actively helps to make Ximena's fight visible. Meanwhile, Brandon and Grace struggle to be intimate knowing her diagnosis and Mariana is suddenly courted by multiple suitors.
Jan. 23 (8:00 – 9:01 p.m. EST) – Episode 5012 – "#IWasMadeInAmerica"
Callie and her friends support Ximena in a big way at a conservative anti-immigration rally and get a lot of buzz for Ximena's plight. Meanwhile, an unlikely source offers a key piece of evidence that may help save Anchor Beach from going private and the family celebrates Stef's birthday.
Jan. 30 (8:00 – 9:01 p.m. EST) – Episode 5013 – "Third Wheels"
Brandon and Grace plan the ultimate senior prank which ends up going a little too far. Mariana and Mat make a huge decision about the future of their relationship.
"Movie Night with Karlie Kloss"*
Jan. 15 (8:30 – 11:00 P.M. EST) – "Disney•Pixar's Finding Nemo"
Supermodel Karlie Kloss sits down with friends Ruby Rose and Kaia Gerber to watch "Disney•Pixar's Finding Nemo." While enjoying this animated favorite, Karlie and her friends play games, make Karlie's Kookies, and discuss why it's so cool to be different.
Jan. 29 (8:30 – 11:00 P.M. EST) – "Never Been Kissed"
Karlie and her guests, Ashley Graham, Lilly Singh and Kendall Jenner, watch the classic romantic comedy "Never Been Kissed," while discussing flashback fashion, first kisses, high school days and bullying.
"Beyond" Season 2 – Thursdays through Mar. 22, 2018
Jan. 18 (8:00 – 9:01 P.M. EST) – Episode 2001 – "Two Zero One"
With his mission in the Realm seemingly behind him, Holden throws himself into his new "normal" life, working a regular job and furthering his relationship with Willa, but he can't shake the feeling that something is coming. Meanwhile, Diane is asked to make a huge sacrifice to further the investigation into Hollow Sky, one that doesn't sit well with Tom, and Charlie reappears hiding a secret, and acting on orders from Yellow Jacket.
Jan. 18 (9:01 – 10:02 P.M. EST) – Episode 2002 "Cheers, Bitch"
Willa shows up unexpectedly at the Matthews house for an uncomfortable "meet the family" dinner. Willa struggles with trying to convince Arthur to let go of the Realm, while she and Holden try to navigate their relationship. Meanwhile, Charlie learns some surprising secrets during an unauthorized house call –at Yellow Jacket's request.
Jan. 25 (8:00 – 9:02 P.M. EST) – Episode 2003 – "No Es Bueno"
Holden continues to be plagued by disturbing nightmares and finds it harder to control his powers at work. Luke finds himself in danger of falling back into a bad habit, while Jeff is furious when he learns Pastor Ian and Helping Hands are trying to get close to Christine. A mysterious coma patient in Argentina named Diego awakens a changed man.
*Not available on streaming channels.