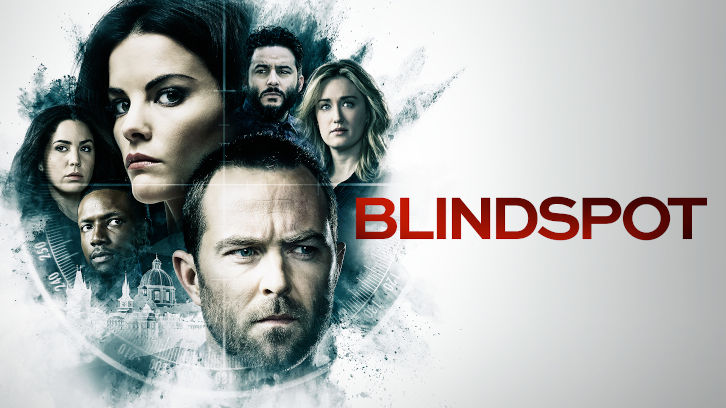 So Blindspot continues its third season with some pretty solid episodes. I'm really enjoying how the tattoo cases connect to the team because it provides some much-needed insight into what happened to our characters in the past two years. While I was initially skeptical about the reset in the plot, it was definitely the right call. Part of what made season one so engaging was the mystery of Jane's past and what were the mysterious people who tattooed Jane trying to accomplish. However, the series was a victim of the sophomore slump, becoming bogged down in the mythology of Shepherd and Sandstorm. Once that mystery was solved, it was difficult to predict what would happen next. Would the team continue to solve tattoos even though the bigger threat had been neutralized? What would a typical case of the week look like now? It was definitely the right decision to revamp the show with a time jump and bioluminescent tattoos. Having Roman be the new "Big Bad" and trying to figure out what he's up to is certainly compelling right now. For how long that will last, I'm not sure, but for now, it works. So let's dive in.


Big Brother
the company can't help itself from illegally listening to our private conversations. Despite the company's claims it doesn't illegally record private conversations, the company eventually hands over the record after a little bit of incentivizing from Reade. However, the analysis reveals there were no voices during the time of Stuart's murder as someone had copied a previous section and spliced it in later. The team starts to realize someone may be covering up the murder but wonder who could have tampered with the recording? By this point, I'm like really? Think about who had access to the recording, guys. I'm really surprised the team, especially Paterson, didn't put it together that someone from the company that makes the smart speakers could have altered the recording, like the senior member who met with the shady guy who was missing an ear. For people that are supposed to be highly-trained and intelligent agents, they sure did miss a big piece of the puzzle. I mean Paterson was able to decode the tattoo Stuart was obsessed with, but she didn't get that someone from the company could have altered the files? Yeah, no buying it. Speaking of decoding the tattoo, we learn the tattoo contains a list of names, all of whom owned Van Gogh's self-portrait at one point. While Paterson doesn't know what it points to, the audience realizes that it leads to the shady guy with the missing ear as Van Gogh was missing an ear as well after he supposedly cut it off. Beyond that, I have no idea who the shady guy is or what he wants. Upon Paterson hitting a roadblock, Zapata raises the question of what if other evidence was tampered with as well. So Paterson reviews the evidence and finds some data – possibly a text message – is missing from Stuart's phone along with Kathy's tip from "Upside Down Craft" being reclassified as low priority after initially being entered as high. It becomes abundantly clear the task force is somehow compromised as someone keeps tampering with their intel. Again, I have no idea what the motives are behind said person or persons, but whoever it is he or she or they wanted Stuart dead, the tip buried, and Rossi out of custody.
stalk
track Blake is beyond me. The character is played by Tori Anderson and is set to recur as a potential love interest for Roman this season, so we'll definitely be seeing her again. There were definitely sparks between Roman and Blake, but he turned her down when she offered to buy him a drink at the auction. Like I said, I have no idea what Roman is up to or what he wants with her. Blake appears to be a charitable person, raising money for thousands of displaced people. She may have some skeletons in her closet, but for now, she seems perfectly nice for now. We know Roman is out for revenge and to hurt the team, but how Blake figures into his plan is beyond me.
Some stray thoughts:
- Are we supposed to care about Hirst? I mean, we barely know anything about her, and she's most likely going to be killed off at some point, so can't we just fast forward to her inevitable death? I'd much rather see Keaton as the Acting Director of the FBI.
- So Zapata is totally going to call Reade out for lying to her and sneaking off with the guy from the State Department right? Also, can we not have him be the mole or person tampering with the evidence? I'm really tired of shows just introducing characters for shock value.
- I was laughing at Jane and Weller's flirty comments while the team was still on their coms. It was nice to see them happy, even if momentarily, because we never really got to see this side of their relationship. The honeymoon phase with them being all lovey dovey was skipped.
- Drunk Paterson is AMAZING.
So hit the comments to let me know your thoughts on the episode. What did you think Paterson and Rich were doing together during those two years? When will Jane find her daughter and what will she be like? Who murdered Stuart? And what is Roman plotting?