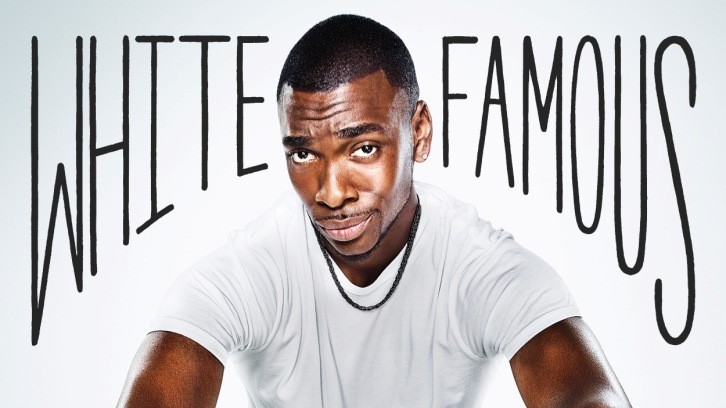 Floyd's attempts at avoiding Amy following the events of last week's episode last approximately two minutes, before Malcolm insists that he has to go for dinner at Peter King's house. With Ron's favourite chef catering, he goes along for the ride, and quickly ends up abandoning him.


I really don't think I'm in touch with the humour of this show, because instead of finding the scene with Floyd getting Peter's ballsack sweat on his face funny, I just found it completely bizarre and really really gross. All the white people on this show are out of touch in every way; they're either completely clueless about what's going on around them, or they're just complete caricatures in that they behave in ways that are essentially a little incredulous. They're mean and play mind games and I think the critique of the believability of characters represented on screen, and how white people seem inauthentic compared to black people, is really really interesting. Maybe I'm reading too much into it, but I think
White Famous
is better when it focuses more on racial tensions than when it tries to create outlandish humour.
The entire episode is essentially a bottleneck episode - the dinner party, which is incredibly awkward for everyone involved. There's a professional unboxer, a sex doll, and a debate on the use of the n-word. What Floyd had to say regarding that last matter was absolutely on point and I hope as this season goes on he does have a little bit more influence on those around him. I still don't feel as though we really know anything about these characters. A lot of the episodes just feel like we're being shown very superficial interactions with people, and I hope going forward we will get to see a bit more, especially with Floyd as he is the main character.
We're almost halfway through the season now, and I'm not sure how close we are to the premise of Floyd being 'white famous'. Sure, something as big as that is going to take time, but the show seems to have some pacing issues, with Molested wrapping in less than an episode, but Angry Black seeming to take at least half the season. Of course they are very different projects, but I'm not quite sure the writing is entirely selling the premise at this point.
What did you think of Appetites? Let me know in the comments.