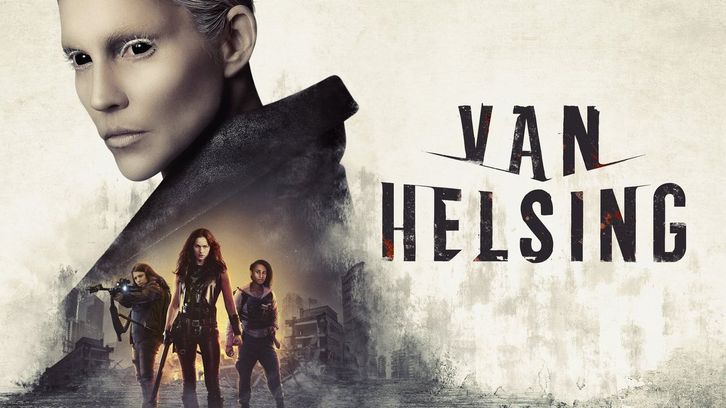 'Verita Vincit' introduced a load of ground breaking truths that completely changed the course of this series, but the bigger truth of all, is that the season lacked enough buildup to give the events of this episode any kind of impact.


In this sixth episode of the season, the descendant of Jonathan Harker, Scarlett (Missy Perygym) is revealed to be the masked vigilante we had seen earlier a few episodes back. We also find out she is Vanessa's sister, which is a bombshell of a reveal, but one that felt very unearned. We had just been introduced to Scarlett and, moments after, this sibling relationship is thrust into the narrative with no build whatsoever. The same can be said for this red door that is suddenly brought up at the end of 'Save Yourself' and resolved one episode later.
Much of the problem had to do with the previous five episodes. They had their moments and were a definite improvement over season 1, but it felt dragged out in perspective. The Scarlett reveal should have occurred earlier in the season, so that the reveal of her being Vanessa's sister would have had bigger emotional impact.
The mystery of the red door, as well, should have been drawn out for at least two episodes, to give the pay off a definitive bang.
Instead, we see our characters wandering aimlessly for five episodes and then suddenly answers are revealed to questions that were hardly posed to begin with.
Another big negative is the reasoning for why Vanessa refuses to bite Axel and turn him back into a human. Watching her daughter die after turning her is not a logical explanation at all. You would think she would feel some empathy for Axel who is clearly suffering as a vampire. Not to mention, the risk is his and one that he is willing to take, if she cares for him, as we are supposed to believe, then she would respect his wishes, on top of empathizing him. It just does not comprehend at all and it feels like the writers have backed themselves into a corner - making Axle a vampire to freshen up his character, but then realizing they have no reason to give, within the narrative, for why Vanessa cannot not help him.
Van Helsing
though has done some things right. The mythology continues to get deeper and more intriguing. Bringing a Harker descendant into the fold is an unexpected, but very much welcome addition to the cast. Scarlett (Missy Perygym) has quickly developed strong chemistry with Vanessa (Kelly Overton) and their fight scene was well choreographed. Hopefully, they continue to dip more into the Bram Stoker lore as the show progresses.
Though the development of Julius came pretty much at the expense of the development of Scarlett Harker, I can't complain about his character. He has become a strong ally to Vanessa, and to see him develop chemistry with other characters, Doc in this episode, is great to see. The two former vamps played well off each other, for sure.
The season has also done a great job in developing new kind of vamps. The skin walkers were pretty cool a couple episodes back and now in 'Verita VIncit' this sisterhood of vamps, who have some kind of long, 200-year-old blood feud with Dmitri, are introduced. They are creepy as hell with their masks and all. This alliance does not bode well for team Van Helsing and co.
There are a lot of glaring flaws in this episode, but the mythology and strong characters has made it a better than average vampire show, nonetheless. Though a better buildup to this episode would have helped give 'Verita Vincit' some much needed emotional weight, it did begin the build to some intriguing storylines involving where Vanessa comes from and who is this woman that called her? Is her mother still alive? There is also the key and whatever Dmitri fears Vanessa has awakened.
Answers are revealed to questions that weren't posed, but new questions were raised to build for a second half of a season that looks very intriguing. Though it is not entirely satisfying how the show got to the point it is at now, at least
Van Helsing
has some direction.
6.5/10