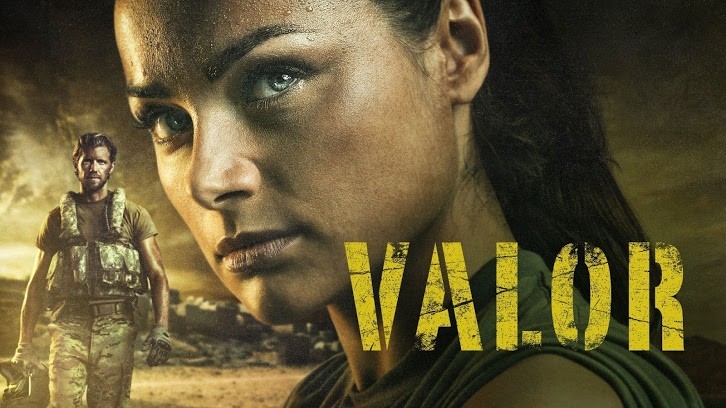 Valor was slowly raising its game during their first episodes but the show really delivered with episode 5, Full Battle Rattle.
The episode was written by Bret VandenBos and Brandon Willer and directed by Alex Pillai.


Last week's cliffhanger was resolved right away and Mustaf was dead putting our team's rescue mission on hold. This served as a perfect set up to introduce Thea's boos, Tucker Magnus (played by Brian Letscher). A really intriguing and balsy character. He has so much confidence in his actions and doesn't except any second guesses from anyone. His interactions with Thea were strong and them being part of the conspiracy just made both of them so much more valuable.
The new plan for the rescue mission was quite faulty but I enjoyed the intensity it provided. Melissa was outstanding in this outting. I always mention in my reviews how unconvincing she is and how she isn't selling the role of the CIA bad**s. But she sold it this week and Gosh her price rose quite a bit.
As said the intensity during the proof of life exchange was on point. I was just annoyed by the fact that Gallo had to be the hero. Would've preferred if Thea did something to win the phone over. Still, this opened up space for Nora and Leland to talk about their feelings and she restrains to be the Stone Cold Bada*s pilot/soldier she was. The writing for them is so intimate and the actors really do a great job transferring that feeling. Nora giving her painkillers to the injured soldier was just ridic. She is so much smarter than that.
The flashback felt a bit forced as it was way too convenient for Nora to fix that chopper. Still, it gave some emotional background for the decisions Gallo made throughout the hour and before that.
Magnus pushing Ian's boundaries was quite funny. His laid-back attitude vs Ian's stuck up attitude created a great playfield for the characters. Their interaction was on point.
The episode lacked Kamm and Hedrix scenes but I expect them back on track in the next episode.
The final scene between Thea and Magnus was a really good one and revealed there is a connection between Thea and Richard, the guy Nora killed during their first Somalia mission. What are your thoughts on the latest Valor ep? Share your thoughts in the comment section down below.
Till we meet again.