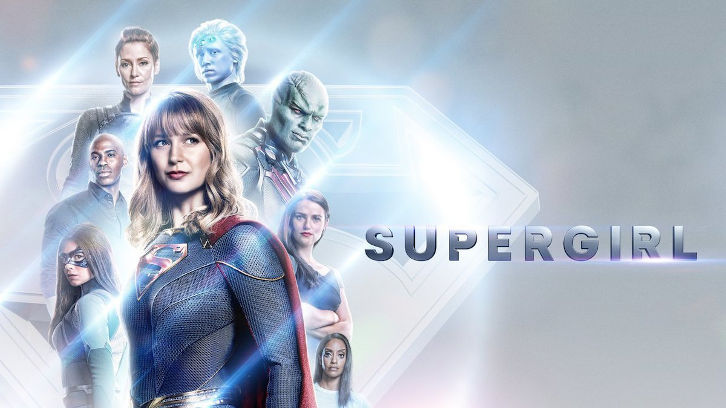 Supergirl 307

Written by Gabriel Llanas & Anna Musky - Goldwyn

Directed by Chad Lowe


After his turn in front of the camera, Chad Lowe turns his hand back to directing for this pivotal episode of the season. We have the long-anticipated return of Mon-El and the rise of Reign 'World Killer' but not in the way most where expecting. We also learn more about J'onn and as suspected he has very little in his life beyond the walls of the DEO. It was a steady paced episode nothing too shocking and the impact of the rise of Reign almost seemed a bit anti-climatic. I suppose we were hoping for some catastrophic event to trigger her dormant nature. Mon-El's return was all but hinted to be connected to the Legion so most guessed he had been sent into the future via the wormhole. Fans of the comics are all too familiar of Mon- Els place in the legion. The fact he has moved on and the time frame were things most won't be thrilled about. Especially Kara and we see her heart breaking all over again just when she was finding her way back.

Let's take a closer recap of the events of Wake up.

During the first episode of this season, a hidden submarine managed to damage the waterfront and further tremors revealed a hidden spaceship which we have been glimpsing for weeks. That as well as what looked like a humanoid form in one of the pods.
We start off with a sub checking the damaged area and getting fired on when they come across the spaceship.

At the Aria's residence, we see Samantha is still unsure what the bullet bouncing off her meant and decides to stick her hand in a pot of boiling water. You notice she made sure Ruby did not see her as we know where her thoughts went last time she thought Mum might be a hero. No surprise Samantha isn't burned. Telling her daughter Ruby she must head back to work we get the feeling she may be going elsewhere looking for answers.

We haven't seen much but glimpses of J'onn's father since his arrival on Earth and we learn he is at the Deo and the poor man hasn't been able to find a bathroom for 3 weeks. Winn tells J'onn he feels his father still feels like he is in prison and that J'onn should take him out the DEO. J'onn makes excuses as Supergirl arrives. Winn had contacted her about the Sub attack and as he does a scan on the area it turns out the ship has been encased in rock for 12,000 years.

I love the nod to the original Superman movie when Kara wants to spin down from the sidewalk to the spaceship but J'onn has a better idea and mergers them down. They discover the pods and one is empty, soon a silhouetted figure fires upon them but Supergirl blocks it saying they won't hurt them. They don't understand the language that he speaks but as the assailant comes into the light they realize its Mon-El and he recognizes Kara. Supergirl rushes to hug him but he seems sort of dazed.


At the DEO you don't need to be an Agent to work out Mon-El seems to be hiding something but Kara is just happy to see him and puts it down to the fact he has been in stasis.
Samantha is looking for answers and where else to go but home. We learned previously she was adopted but things seem strained between her and her adoptive mother Patricia (played by Betty Buckley). It seems when she got pregnant she was younger than 18. A fact that didn't sit well with her adoptive mother. When pushed Samantha tells her about the bullet and Patricia reluctantly shows her to a barn where under the tarp a pod is hidden, another nice nod and parallel to Superman's discovery of his pod in early Superman movies. As Samantha touches the side a crystal appears.
As Kara watches over a sleeping Mon-El James arrives and for once we see him be true to his character as a supportive friend when she needs it.
Back home Samantha tells Ruby she is going on a trip but is a little cryptic as to where, but she does tell Ruby she is her heart. A fact I am sure will be needed further down the line.
As J'onn seems tied to the DEO Winn and Alex encourage him to take his father out. The trip to the Park for coffee seems awkward and J'onn's father, M'yrnn, notices J'onn is distracted. He imparts the advice we all suspected, J'onn is a prisoner to his work and it's clear he lives in the DEO.
Mon-El clearly was waiting until the med bay was quiet or maybe for Kara to leave. He sneaks into a storage area knocking out some guards but is knocked out by Supergirl when she discovers him.
Cleary hurt, Kara, is waiting for him when he awakens now in a cell. He won't tell her why and her heart breaks as she pleads with him to explain what is going on. All he can say is he is sorry.
As she walks away she states, "Shame on me for having a human heart". I feel she has gone two steps back again.
Samantha is on a quest and seems to somehow be following the crystal which looks like it is leading her into the desert. Soon her car breaks down and she wonders what she is doing.
Winn feels he can break through to Mon-El and yes these two were friends. Mon-El explains people will get hurt including Kara if Winn doesn't help him.
Supergirl discovers the jailbreak and no surprise she knows where they are heading. In the alien ship, Winn is helping Mon-El activate the pods. He fears they have been damaged and was trying to steal something to help from storage. Kara and Mon-El get into an argument when she arrives but she stops her rant when she notices the necklace, her necklace she gave him when he left. We learn the hard truth while it was 7 months for Kara, Mon-El went to the future where he spent 7 years. As the pods fail he save them all except one and becomes frantic when he can't break the glass to get them out. Supergirl easily punches it and his affection towards the young woman 'Imra' in the pod leads you to believe more is going on than we know.
Samantha is walking through the desert when the crystal glows even brighter and soon a menacing structure appears from the sand, a bit like the Fortress of Solitude.
Imra is getting checked out at the DEO. Mon-El explains she is from Titan. As he walks away Alex comforts Kara, both clearly shocked Mon-El has been in the future.
J'onn surprises his father with another trip out of the DEO, he has found them an apartment and hopes they can live there together.
Kara and Mon-El talk and share a memory of their time together and he smiles for the first time since his return. He tells Kara he never forgot her but just when he is about to tell her something Imra calls his name. He rushes over relieved she is ok and kisses her. Kara is visibly shocked and upset but tries to hide it has Mon-el introduces Imra Ardeen his wife. Imra seems in awe of Kara but kara only looks broken.
Samantha is looking around this new fortress, but it does not look as light as the one Superman created. It's dark and has a skull like symbol. This should make her realize this place isn't good. Putting the crystal in a console that has formed, a hologram appears, the same person from her dream. Samantha is hopeful at first when she learns she is also from Krypton and you see her joy at thinking she will be a hero like Supergirl. Sadly, this is soon crushed as she is informed that the justice she will bring people won't call her a hero for but a world killer. Now we have all come to like Samantha and as she protests she is a good person with a daughter and we learn the birth of her child delayed her becoming what she was supposed to be. Screaming as something obviously overcomes her she stops to look forward with eyes glowing red and saying she has awoken.
With the crossover next week, we will have to wait to see what develops with Samantha. I do wonder will she be able to fight this? Will she not be in control now her true nature is awake?
Odette Annable's portrayal has clearly given us a character who is so likable it will be interesting to see how she plays this out and what the writers have in store.
As for the new arrivals, I feel all will be awake soon and join the fight.
What are your thoughts?
Did you enjoy the birth of Reign?
Please post in comment below
Next week will be a huge round table review with fellow Spoiler tv writers for the epic crossover event.