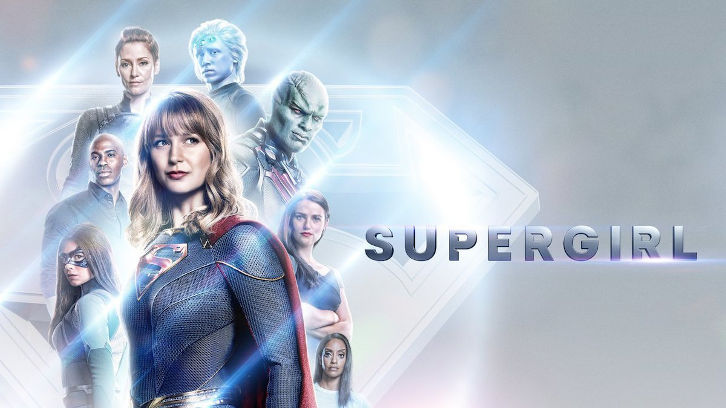 Supergirl 306

Written by Caitlin Parrish and Jess Kardos

Directed by Rob Greenlea


After the emotional turmoil of the past few weeks and last week's breakup, the girls head home to Midvale. The main story of this episode is told via flashback to ten years ago and what life was like for the Danvers sisters. If you can recall in season one's episodes we saw the girls bonding and flying together. This time it is all arguments and bickering. Granted for most this is how you are with your sister. The girls first learn to work together when tragedy befalls one of Kara's friends. Neither of the girls will rest until the truth is found and they soon learn they can rely on each other. For a flashback episode, it also proved one of the strongest this season. Isabel Vidovic as the teenage Kara and Olivia Nikkanen as teenage Alex adopted the older actresses' mannerisms and characterizations making their adaptations of the young Danvers sisters believable. As fans will be aware roles were recast from the original versions we had seen.
So, let's take a trip to Midvale.


As we start out both women seem somber traveling home, nice to see them making use of J'onn's car. Alex barely looks at her mum as she goes into the house upon arriving while Kara gets a warm hug. Later Eliza brings Kara a coffee feeling she is in for an all-nighter. Eliza is worried about Kara as well who has closed herself off. Kara says basically she is embracing her alien side more and the world can't afford for her to fall apart. The camera pans to a telescope on the porch and we know that must have some relevance. (at first, I wondered if this was Jeremiah's)
In the bedroom, Alex is drunk and getting a mean drunk. She's asking why Kara can't let her fall apart when all she has been doing is closing herself off for six months and why bring her home. Kara felt being home she could rest and ignores Alex and goes to bed. We know from the past they shared a bathroom they also seem to have shared a room.
As mentioned we were lead to believe that despite a few sisterly niggles the girls got along. We get the feeling time has passed since Kara first arrived and no Jeremiah is around. What we see here are two siblings that clearly don't get on, teenage hormones perhaps. Other questions we need answers to are isn't Alex supposed to be older so why are they in the same class? Anyway, back to the episode.
Alex's attitude to Kara is later explained when Kara's friend Kenny joins her at the lunch table after Alex's jock friends bully him. Kara has to hide the broken table due to her anger at this. She says Alex hates her but Kenny tells her she is angry and sad over the loss of her father. Kenny asks Kara to meet him that night to show her something.
Kara meets him in the woods and he shows her his telescopic and laptop which has pictures he has taken of constellations. Kara and he share a moment and almost kiss. Upon her arrival back home Alex is angry at Kara as Eliza was working late and she was supposed to be looking after her. She blames Kara for her father's death and how she has to hide her secret and everything was better before she came into their lives.
The next day Kara hears sirens and they have found a 17-year-old boy's body. Kara runs through the woods and arriving at the police tape the wind blow off the cover to reveal Kenny's body. Someone has shot him.
Later standing at Kenny's locker, which is covered in tributes, Alex tries to talk to her but Kara flips out when the jock who bullied Kenny makes a quip 'OMG they killed Kenny' and seems pleased he is dead. Kara strong arms him to telling her where he was but he has an alibi and only hated Kenny as he knew this jock smoked pot. You wonder what other secrets Kenny knew.
At this point, I do wonder why the unfortunate name as sadly I kept thinking of the little orange anorak boy from South Park! I don't think this is a coincidence but given the tone of the episode, it's a joke that fell flat.
Kara goes to visit Kenny's parents and his mother asks if she has seen his telescopic as its missing. The sheriff tells Kara to keep out of it as its dangerous stuff.
Going to the clearing where he was killed that night Kara almost fries Alex with her heat vision when she sneaks up on her. Alex used to come there too with Kenny, it was a secret he was helping her in calculus. Kara tells Alex she was there with Kenny last night and his telescopic is missing. Using her x-ray vision she doesn't find the telescopic but Kenny's laptop instead.
Back at home, the girls discover it works despite being out all night, but the files are encrypted. Kara casually mentioned Clark's friend Chloe is good with these things and rambles on about her having a wall of weird (Nice Smallville reference). They agree to send them to Chloe but looking through Kenny's E-mails he had sent one to their teacher, Mr Bernard, who is getting very cozy with his student and Alex's friend Josie.
At school Alex confronts her and of course, Josie tells Mr Bernard so when the girls are nearly run off the road that night you instantly think he is to blame.
Elisa isn't happy and tells her someone needs to talk sense into her. An FBI Agent Noel has us all doing a double take and poor Kara thinks her Mother is there. She explains to Kara she knows of her powers and she needs to just be human and not go around trying to save everyone. As she leaves she morphs into J'onn who obviously took on the look of her mother to get through to Kara.
Alex gets a visit from an angry Josie and it seems she was with Mr Bernard so he couldn't have run them over. Kara says she can't risk putting Alex in danger again, but Alex goes off to find someone who will help her. Of course, straight to the sheriff.
Meanwhile, Chloe has worked her magic and the encrypted files are sent to Kara. Seems the sheriff is dirty. Calling Alex she finds out she is with the Sheriff and when he dials Kara back she only hesitates for a moment before she is flying off to save her.
The sheriff has a gun on Alex and like all villains tells her what he was up to before he kills her; he needs the laptop. Seems Kenny spotted him selling drugs he had seized.
Alex said she is coming and Kara bursts in knocking the sheriff out with the concrete as she does.
At school they sit together for the first time at lunch, Kara shows Alex that Kenny had a picture of her flying. She tells her he tried to kiss her that night, but she was afraid, and it was clear he liked all of her. The girls are given Kenny's telescope, seems the sheriff had it, and both girls seem to come to an understanding.
We come back to present day, Alex awakens, obviously feeling the effects of drinking the previous night, looks over to see Kara isn't in her bed. She seeks her out and finds her downstairs on the porch looking through Kenny's telescopic. They both recall Kenny brought them together and Alex says she realized what she had in Kara that day. Alex apologies and admits Kara was right she could have only slept at home last night. Kara apologies too and admits she is getting better. As they head home the mood is lighter and they even argue over driving. Each girl hugs Elisa. I loved them singing "Sweet Escape" as they drove back. Clearly being there did some good. As they head back to the DEO I hear something awaits.
While something of a filler episode it was nice to take the sister's back and seeing them bond. Supergirl needs the Danvers sisters' at the Heart and hearing Kara state Alex is her home we know that together they can overcome anything.
So, what were your thoughts on the episode?
Were you shocked they weren't as in synch when we first flashed back?
What are your thoughts on the younger Danvers'?