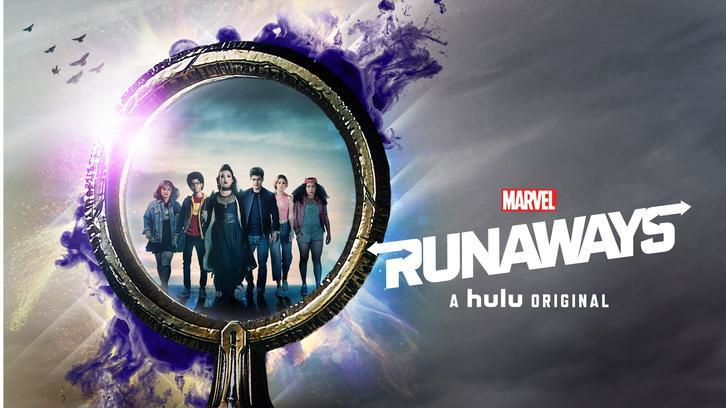 Word of warning: I will be referencing in places the previous triple episode premiere. If you want a refresher you can check out Milo's excellent review here. I'm again keeping this spoiler free, but you are free to ask questions and I'll try my best to answer.


Starting off with the parents side of things this week, and the pressure is very must getting to Victor. He meets up with Geoffrey and Robert to show them what he thinks is another sacrifice in the back of his van. Only there's no-one there, which Victor doesn't understand, and an emergency Pride meeting is called. Victor doesn't handle the questioning of his actions well at all, and Janet's attempts to defend him aren't appreciated. Leslie's resolute that they need another sacrifice, but not from the Church as she's afraid of drawing suspicion, so Tina instructs Robert & Victor to take to the streets. It's not something Robert is at all happy with and their attempts to grab a homeless man don't go well at all.
Gert's parents Stacey & Dale miss out on the Pride meeting, as they're busy trying to hunt down Old Lace. Stacey is very much at her breaking point and wants to take Gert & Molly, and escape the Pride. That's of course not going to end well.
Frank decides to confront Leslie over her secretive behavior by accusing her of having an affair. She manages to sweet talk him, but her focus is very much on the man in the room. There's very much a blink and you'll miss it moment when she does visit him, that ties in with the Deans alien origins from the comics.
The episode opens with a flashback to an extremely traumatic moment for one of the Runaways. It's a minute crumb in a question I had regarding one of the families, and features some brilliant acting from a younger version of one of the Runaways. This crumb along with the discovery of Destiny's body sends one of the Runaways to the police station, with another Runaway joining them for support. Obviously their visit to the station doesn't go well, with one of the Runaways recognizing one of the Detectives who will be familiar to comic readers. There is later another discovery made courtesy of Gert & Karolina's digging which completely devastates Karolina.
We also get a minute bonding scene between Chase & Victor this week, played out on the back of Bastille's 'Blame'. It's a song I absolutely adore and fits in really well with the scene, even if it doesn't have any special meaning. Chase is working on his super bionic hand when Victor returns home, and Victor's reaction to Chase's work is extremely surprising.
Over the course of the first 3 episodes Virginia Gardner really impressed me. She along with Ariela Barer who plays Gert and Gregg Sulkin who plays Chase were fantastic. Out of the parents I'd have to say James Marsters is playing Victor's struggle with losing control well.
Don't miss an all new episode of Runaways this Tuesday on Hulu