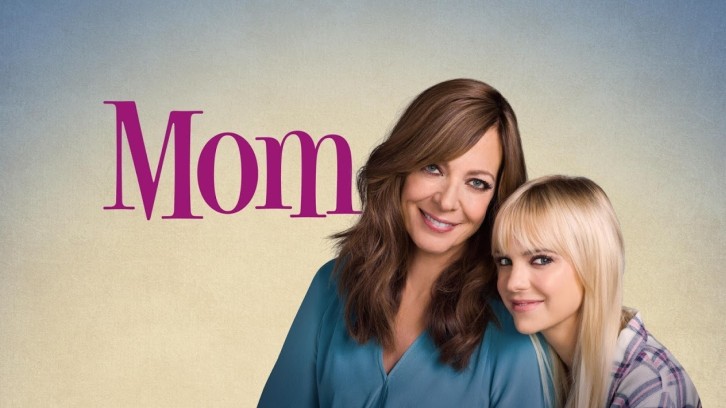 The Plunkett girls are making up for lost time this week. Christy's getting the typical college experience as she tries to complete a group project with a guy who's "kind of a sexist, hipster douche." Bonnie, on the other-hand, is busying trying out all those mothering skills she missed with Christy on Natasha.

As Christy works with "sexist, hipster douche"(aka Cooper), the two begin to tolerate each other. They even go as far as agreeing to go out for wings. (But not before Christy threatens to stick her foot up his ass!)

Bonnie's busy showing Natasha one of the vacant apartments. Although Natasha doesn't have the deposit (and Bonnie apparently has "a polygamist looking for a sister house" on the wait-list), Bonnie agrees to let her pay under the table. She even lets her have the furniture in the basement left behind by the tenants who moved out "feet first" (and one guy who moved to Fresno!).

As the two set up, Emily and Jill arrive. Now that Natasha has her own place, Emily can move in with her, which Jill is obviously having a hard time with. Bonnie assures Jill that where Emily's living won't matter to her, as long as she has a place to charge her phone. (Sure enough, that's the first thing Emily asks about.) Finally, Bonnie gets Jill out the door, who promptly drowns her feelings in a bag of potato chips.
Meanwhile, Christy's out with Cooper. The two end up winning Trivia Night together, as Christy was "raised by a television" and Cooper "had no friends except books." (Also, Christy's pretty sure she's the only one in the bar who wasn't born in the 90s!) In celebration of winning Trivia Night (and a free Bloomin' Onion as first prize), the two end up making out.
The next night Christy heads out with Cooper again, and Bonnie takes advantage of the situation to give her the dating talk that she was too drunk to give her 20 years ago. After Christy leaves, a frantic Natasha shows up. She's worried she's blowing motherhood because Emily's decided to go to a sleepover on what's only their second night back together. Bonnie tells her Emily's just acting like a normal teenager. "In fact, my daughter is having a sleepover tonight with her little school friend Cooper!" she tells her. Eventually, Bonnie is able to talk her out of a drink, explaining that, in the long run, her sobriety will be what allows her to be there for Emily when she needs her.
The next morning, after their "sleepover," Christy and Cooper are laying in bed when his mom (who he still lives with) walks in. Although Cooper's horribly embarrassed, his mom cheerfully introduces herself to Christy, and even offers to do her laundry and make them pancakes.
At the meeting that day, Jill gives Natasha some parenting tips. ("There's two Ashleys. There's nerdy Ashley. She's a doll. Tall Ashley doesn't believe in bras and she flirts with all the dads. No sleepovers with her!") Jill offers to help Natasha with Emily whenever she needs it, which Natasha happily accepts.
The episode ends with another "sleepover" for Christy and Cooper. Except this time, it's at Christy's place, and Bonnie's finally able to get in the typical mother-teenage daughter experience. As Christy and Cooper make-out, Bonnie walks in and introduces herself in her most motherly state - "You done with the sheets? I'm doing whites. You must be Cooper. I'm Mrs. Plunkett."
Random Thoughts:
-Best line goes to Bonnie after Natasha asks for a fresh coat of paint. "Wow. Stand down, Melania."
-Bonnie complementing Cooper's Ford Fusion...She really is trying to go all June Cleaver!
"If I were a lifesaver, I would have known how to Heimlich Mrs. Faraday." Oh dear god. I hope Bonnie never goes into the medical field!
So, were you surprised at Christy's newest romance? Do you think Natasha's parenting skills will be able to improve? Let me know below!