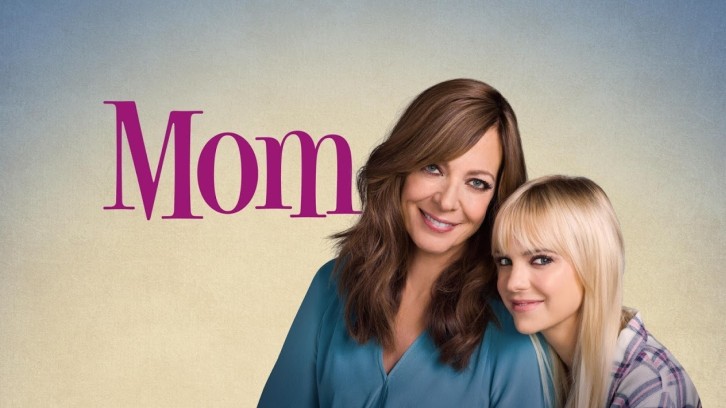 "This is you thinking you had a shot with Matt Dillon all over again," Bonnie states after seeing Christy's law school brochure for Stanford. She says she only picked up the Stanford brochure to "make the other applications nervous" - applications that cost lots of money. To afford the law school applications, Christy and Bonnie decide to give up their biggest bill - internet and cable.

The next day at a meeting, Bonnie bemoans the difficulties of no digital life. ("My 36 followers are probably worried sick about me!") Natasha shares good news. She met a big time music executive who wants to see the songs she's written. He's even going to fly her down to LA for a weekend to lay down some tracks. Christy, however, immediately senses a scam.

At the diner, the girls are discussing Jill's new overeating habit, when she walks in with jet-black hair, her newest coping mechanism.

Later, while Bonnie tries to scam their neighbor out of her WiFi password, Natasha stops by, and Christy finally tells her her suspicions. Natasha accuses Christy of not wanting her to succeed and storms out.

After Natasha's left, the girls are sitting outside and watching
Dancing with the Stars
through their neighbor's window, when they get a call that Jill's having a meltdown in the middle of a Neiman Marcus. Upon arriving, they find Jill laying in a pile clothes, crying that she can no longer fit into the store sizes. They offer to take her to another store, like Target, but's she not exactly a fan of the idea ("Target? Why do you hate me!"), so they settle for taking her home and calling in Wendy and Marjorie for backup.
Back at Jill's house, Majorie is able to talk her down, explaining that for Jill to really be happy, she can't just fill the hole inside her with sex, booze, drugs, and food.
After-while, Christy goes to Natasha's to make up. She went to L.A., and much to Christy's surprise, it wasn't a scam. Things went great. Natasha even sold her first song. Things went so great, in fact, that her and Emily are going to move there.
Seeing Natasha's dream come true causes Christy to reavauluate her own dream. She decides to apply to Stanford. And Jill's taking steps to better her future as well. She's decided to head off for an extended stay at some kind of place that "does classes on mindfulness and stuff to open up your Chakras. It's really spiritual."
Random Thoughts:
-"I'm one step away from getting into law school at the University of the Yucatan Peninsula!" Yep, that totally sounds real.
-Best quote goes to Jill - "The only men in my life were Little Caesar and Papa John."
-Jill has a soft-serve machine in her kitchen? Can I move in?
-Game of Thrones reminds Bonnie of high school? I don't think I would of wanted to go to school with her!
So, do you think Christy will get into Stanford? Will Jill come back married to the horse? Let me know below!