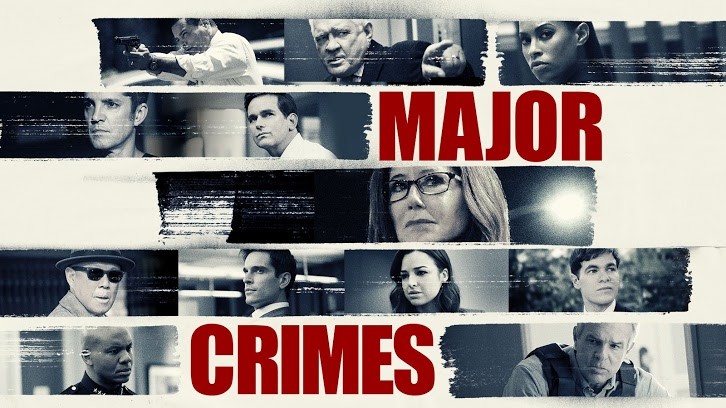 The first episode of this case felt a little slow because they were, like in the real world, collecting information, and an initial set of witnesses and/or suspects. After the discovery of Lucas's body, the case picked up some momentum.


The preliminary examination of his body indicates that Lucas died because he hadn't taken his insulin. That doesn't keep his mother from verbally attacking everyone from her husband to the other two boys' parents to the LAPD.
The biggest block to the investigation is Father Jonas. Not only is he continually trying to stop the police from investigating, but he seems to be a little
too
close to Ryan's mother.
Provenza is convinced Father Jonas is guilty of, well, everything. I think he's guilty of
something
, not yet sure what though. When they find out that Father Jonas has been transferred a little too frequently for comfort (6 times in 5 years), they finally have enough to get a warrant. I wasn't surprised when they discovered he'd left the country.
Raydor adeptly used her connection to the church to convince Father Stan to get Father Jonas into an interrogation room. I liked that she didn't pander to him; didn't call in a favor for a parishioner. She pointed out that all of Father Jonas' efforts to protect the boys reputations would mean nothing if the boys ended up dead.
Of course the FBI shows up. But, they're not there because of the "St. Joseph's Three"; they showed up because the Diaz family filed a court order to get their money back.
The agents try to start a * measuring contest, but it's Assistant Chief Mason who bigger. I am liking this guy more and more. The case still hasn't been officially tagged as a kidnapping so any involvement the FBI has in the case is at LAPD's discretion.
There wasn't much movement in the Stroh story. Andrea is convinced that the LAPD can protect Rusty. But Rusty doesn't want to return to the days of having undercover cops shadowing him every moment of the day. He's a grown man now, and he wants an active part in his own protection. Andrea doesn't think that's necessary.
I'd like to take a vote at this point in the review...how many of us are certain that the mere fact Andrea declared the LAPD could handle the situation means that Rusty's going to find himself on his own during the climax of this story?
One of the things that drew me to this show was the character of Rusty. For the most part, the stories surrounding his growth have been some of my favorites.
We've watched him grow from a scared kid who couldn't bear for people to see him cry to a young man trying to find his place in the world. While his love life has a few more years of growing pains on it, this episode gave us a sign that the maturity we've been waiting for has blossomed.
Rusty wants a permit to carry a gun. He asks Andy to prepare the way for the discussion he wants to have with his mother. He doesn't need permission because he is 21, but he understands what is required for a concealed carry permit, and he will not bring a gun into his mother's house without her permission.
For her part, while Sharon may have wished Rusty had made a different decision, she accepted his decision and sets about training him to use the gun. She even cautions him about the emotional aspects of killing another human being; sharing a lesson she learned the hard way.
This is one of those beats that could have been glossed over, but I was thrilled to see these beats play out. It was a nice moment between them.
I'm still adjusting to the different pacing for this series of episodes. The previous multi-episode cases have been much more intense action filled. This episode is more complicated so I do get the decision to make it a multi-episode story. (Andrea's suspect/motive rundown was pretty humorous.) Next week we should be getting answers to all of the questions brought up in this episode.
What did you think of the episode? I have always liked the way the show has been willing to step out of its routine to tell a different type of story. Do like the pacing of this case?