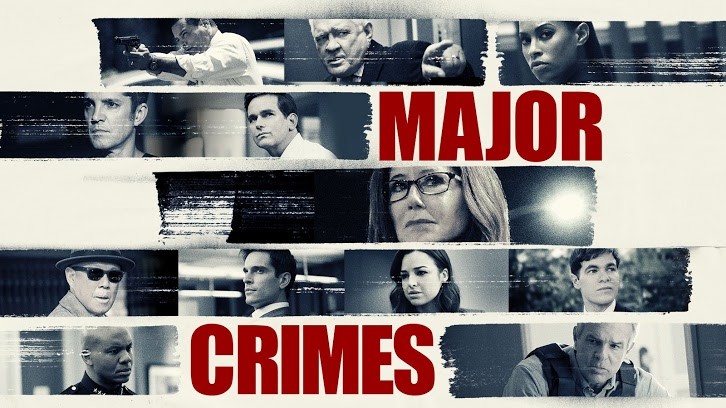 We're back for season 6. At least I think it is season 6. The way TNT breaks up the seasons has left me completely confused. It doesn't really matter. I'm thrilled we're back. Sadly it's for the final season.

In the premiere three teenaged boys (Lucas Garza, Miguel Diaz, and Ryan Rohas) slip away from a St. Joseph of Nazareth High School field trip and disappear. One of the boys is diabetic.


It's only been 9 hours, and the kids are teens, so every cop in the unit believes that they'll show up on their own.
But the new Assistant Chief, Leo Mason, declares it a major crime, because he'd rather get called out for overreaction than for doing nothing. If I were a parent, I think I'd vote for overreaction.
The investigation gets off to a start interviewing families, collecting suspects and simply trying to figure out if this
is
a kidnapping or just boys off on an adventure.
But when a teacher finds one of the boys' backpacks containing insulin kits on the bus, everything steps into high gear.
If Lucas isn't found or doesn't get his insulin, he could die. By episode's end…this is what has happened. His body is found wrapped and lyin the Church's garden.
The school these boys attend is in Raydor's parish. Her priest, Father Stan, and another priest, Father Jonas become part of the case. Major Crimes' cases generally take multiple unexpected turns. So working a case involving her own priest can't go smoothly.
We all know how Sharon can get when she's fighting for the innocent. If she has to start playing hardball, this is going to get very interesting, very quickly. Could it affect her wedding?
There were a couple of odd "life" elements to the episode that I didn't really understand. Julio is missing, because he's out on bereavement leave; his mother passed away.
(I hope this means that Raymond Cruz did a feature, or something fun, over the hiatus.)
I couldn't figure out why the push on Sharon's flu. It was mentioned twice, and a doctor's appointment was also mentioned. Is it something as benign as trying to cover for any unexpected coughs from Mary McDonnell? Are we in for yet another medical scare for a character? (I sincerely hope that is not the case, because it's been done and done.)
This case is interesting, but it's a very different tone from previous multi episode cases and that's okay. There are a lot of interesting players and promises of the signature
Major Crimes
twists and turns.
The big takeaway from this episode is that we finally get our wish. They are going to tie up the Phillip Stroh loose end. I am looking forward to that.
What did you think about the episode?