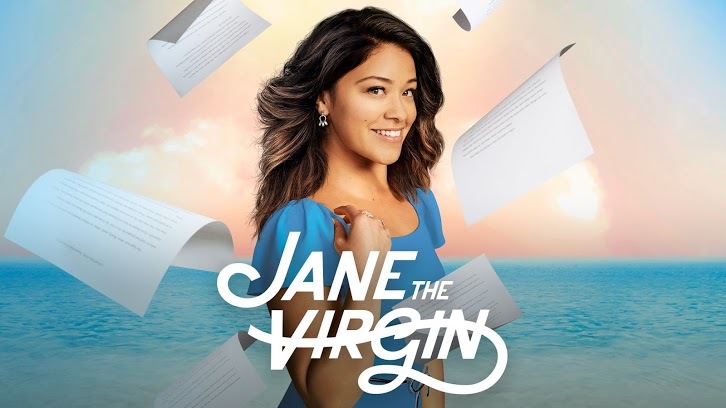 Jane the Virgin
"Chapter Sixty-Eight" was written by the team of Deirdre Shaw and Chantelle M Wells and was directed by Gina Lamar. This week's title gimmick is
Jane the Virgin Mama Sister Bear
. If there's a theme that runs through the episode is everyone trying to come to grips with the relationships in their lives.
Rogelio (Jaime Camil) is obsessed with photo shoots for the new baby, and he and Darci (Justina Machado) are agonizing over her name. This was, of course, one of the best parts of the episode. There's lots of funny moments as Rogelio tries and discards numerous names, but when they decide on Michaelina, was there a dry eye in the house? Even if it was her second name – who is actually going to call her Baby as a first name???
Jane (Gina Rodriguez) has decided to give Adam a week to decide if he wants to be in a relationship with her with all the complications in her life. Meanwhile, Jane is having a lot more complications with Rafael (Justin Baldoni) giving Katherine (Alex Meneses) access to Mateo (Elias Janssen). Katherine doesn't respect any of Jane's rules or boundaries – two scoops of ice cream and an iPad! Even more though, Jane is furious with Rafael for introducing Katherine to Mateo without asking and then lying about the nature of his relationship with Katherine.
Jane and Petra (Yael Grobglas) enter a new phase in their relationship. Without Rafael to fight over, it looks like they will be able to get along without the drama! Petra promises to set up a meeting with literary agent Jeffrey Mullins – and then reneges when it seems that can't have no drama.
When Jane puts her foot down about the rules in her house, Rafael says that he'll move in with Katherine!
Jane tells Petra that she thinks that Rafael is going into a destructive phase and that they should try to get him away from Katherine. Petra is adamant that Jane leave Rafael alone until he signs the contract. Jane becomes even more worried when Rafael drunk texts her in the middle of the day to say he can't pick up Mateo. Jane tells Alba (Ivonne Coll), who tells her to write a letter to Rafael when Jane explains they just fight if she tries to talk to him.
Petra, however, intercepts the letter. Jane finds out at Saturday brunch that Petra has it – and the deal still isn't signed! I loved this scene!! Jane is determined to give the letter to Rafael and Petra actually tackles her before she can. Then we get an hilarious chase scene that is something like a cross between American Gladiator and a good old Dynasty cat fight!
Petra and Jane find Rafael and Jane tries to stop him. She tells him this isn't him. She begs him to be a good role model for his kids. Rafael is utterly brutal to Jane in this scene. She goes to Alba for comfort and tells her that it was awful. Rafael thinks he's doing this big heroic thing and it's not.
Jane then tells her about Adam. Mateo had facetimed him before the week was up and asked to go to Adam's apartment. They did go over and Mateo ended up having a temper tantrum. Adam called afterwards to say how much he'd been missing her and that he didn't want to be apart. Once again, he had trouble expressing himself and told Jane that he can put up with Mateo's tantrums – which kind of surprised him, and Jane's worth it – and Jane told him that she couldn't be with someone who just put up with her son. Adam pleads for one more day and for her not to break up with him.
Alba surprises Jane by taking Adam's side. Stepping into a child's life is a big deal. She's actually impressed by Adam's taking a week to make sure he can do it. She sees it as a sign of maturity!
Jane lets Adam come over and tells him that she's scared that he's going to break her heart again. Adam admits that he was scared too, but he's all in.
Alba seems to have wise advice for everyone. I loved Rogelio dubbing her the wise Owl – and then Alba playing with that during their family dinner. She solves the name problem when she tells Rogelio to choose a name that has meaning for him. This plays right into her next advice scene.
Alba is watching as Rafael packs up his things. He offers to pay for a gym membership for her when he gets back on his feet. When she brushes him off, he's offended and says he knows that they don't care about money. Alba then reads him the riot act! She tells him that her husband came from a very wealthy family and gave up everything to marry her. But he never lost who he was when he lost the money and he lives on in his namesake Mateo! She tells Rafael to think about that before he loses something bigger than his money! And this is what Jane's been telling him, but it seems that he needed to hear it from Alba. I always love seeing Coll get some nice scenes to really showcase her terrific acting.
Meanwhile, Xo (Andrea Navedo) is throwing herself into the dance studio, but she is being financially killed by Stage Sensations who are stealing all the clients. Xo is so desperate to get the business going that she briefly goes into business with Slutty Crystal (Kelly King). Rogelio is convinced that Xo hates the baby because she avoids holding her – and her photo shoot! Xo tells him it's just the opposite. She loves the baby, but she's afraid she'll be pulled into the baby vortex and stop paying attention to her career. Rogelio promises to be her partner – and shove her out of the house when necessary!
Luisa (Yara Martinez) puts Carl's (Graham Sibley) plan into action with termites! The plan is to use the extermination to set a fire and burn down the hotel. It all seems like a typically crazy Rose/Luisa plan until Anezka comes upon Luisa and Carl and Luisa has a lighter. Luisa introduces Anezka to Carl… and then Anezka reports to Magda (Priscilla Barnes) that Luisa introduced her to thin air!! Carl is a figment of Luisa's imagination! It's really, really Luisa's mental issues bursting out again – no doubt due to stress…
In the final scene, "Kitty" is about to hand over the final papers for the Mirabella deal to Rafael. All Rafael has to do is file the papers with the lawyer and agree to go on a trip to Greece with Katherine and his kids. But Rafael hears an owl hooting and heeds Alba's words of wisdom. He tells her that he needs to take a step back. He tells her that he wants to be honest with her and hopes that they can still work together. Katherine takes back the papers, saying she needs to think about it – and then she backs her car into Rafael! Leaving him bleeding on the pavement! Hopefully, he can sue her and get the money and the Mirabella back that way!
What did you think of the episode? Did you love Baby's name? Were you shocked by Carl being a figment of Luisa's over wrought psyche? Were you shocked by Kitty's claws? Let me know your thoughts in the comments below!