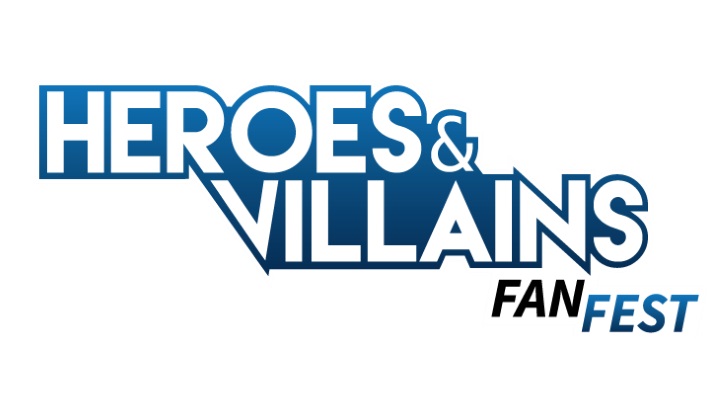 There was a time when you were the fan of a movie or television show the chances of getting to meet and talk to your favorite stars was a near impossibility. That changed with the advent of fan events called cons. There are the large events held annually like San Diego Comic Con, Dragon Con, New York Comic Con and others that take place over nearly a week's worth of activities. The growing popularity of these events has led to the creation of smaller, weekend events. These events are held throughout the year across the country to give fans everywhere the opportunity to meet their favorites and thank them for their work, and for the stars themselves to thank the fans for their support of their shows and projects. Last week I was surrounded by stars, fun, families, and laughter at the Heroes and Villains Fan Fest (HVFF) in Atlanta. The organizers of HVFF have these events down to an art, a weekend filled with stars, grateful fans, activities, artists and vendors all in one venue.


There were so many great moments like this:
Barrowman is another fan favorite that seemed to truly enjoy interacting with fans. He is known for his panel entrances and in Atlanta, guests were treated to his wonderful singing voice and laughed along with him as he had a bit of fun with the signers for the panel. (In fairness, I understand he had warned the signers he might play a trick on them.) This trick involved randomly throwing in a random off-color phrase in the middle of an answer to see if he could throw them off. These signers never missed a beat to his and the audience's delight.
Emily stated that meeting little girls dressed as Felicity was priceless to her; Stephen told young fans that while they could admire Oliver's strengths they shouldn't look past his faults and David's advice to young fans was, "Be the best you, you could be; start where you are and be true to yourself."
Another great thing to see during the event was all of the great cos-play costumes people were wearing. There were Deadpools, Riddlers, Walking Dead, numerous Wonder Women and a plethora of Supergirls! Here are some of my favorites from HVFF Atlanta.
Sun Dogs,
which stars Melissa Benoist. To the last one, each of the stars appearing at HVFF Atlanta expressed their gratitude for the fans, how grateful they were the fans had come out to see them and for their continued support. There were so many more great moments, too many to list here. If you were at HVFF Atlanta or another HVFF event, what was your favorite moment?