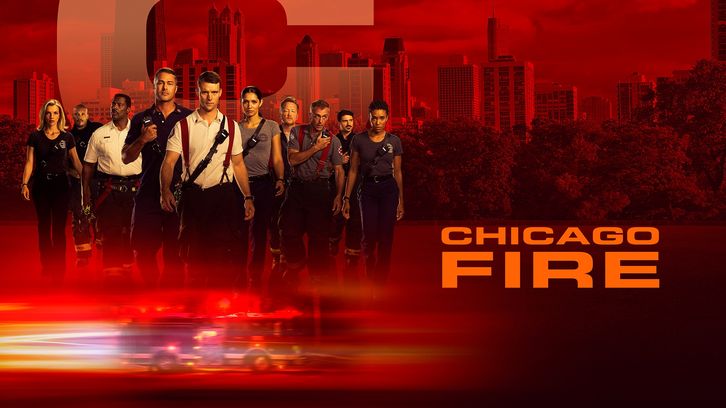 Warning: If you liked this episode then you may not like my review. We'll just have to agree to disagree. Nearly everyone in this episode made me angry or annoyed me at some point. Let's just start from the beginning.

Near the start of the episode, Firehouse 51 gets called to rescue a man who is trapped on wire. The wire is everywhere and the firemen need to work quickly to save him. Severide wants to leave the guy on the wire and treat him. He thinks it's best if they take the wire out strand by strand. Casey disagrees. He thinks they should bring him down and treat him on the ground. Severide is irritated when Casey forces him to do things his way.


Later, Casey tells Severide that the victim is going to make it. Then Severide goes into this speech about how when you call in the rescue squad that generally means the squad officer is now in charge. I basically felt like Severide was mad because he didn't get his way, and he just seemed bitter. If he wants to be in charge so bad, then he should become Captain. Then he made me very angry when he was at Molly's. He acted like Casey was the entire reason why the guy lost his leg, and I think he wanted Casey to feel awful. The writers better make a change to Severide's character because I can't handle him like this for much longer.
Moving on to Casey. I thought he was in the wrong when he went to Chief Boden. He should have been able to handle the situation himself. Telling Boden felt like he was tattling. But I felt bad for him when he went to find Severide and looked dejected when finding out he had already left. He had cigars in his hand and it looked like he wanted to make amends.
I didn't like Casey yelling at Dawson's dad, but I'm glad that he was able to patch things up with Dawson. The talk he had with Boden at the end was a little sad. Casey being Captain hopefully won't mess up his relationship with Dawson, and I hope that he can be friends with Severide again.
Then there's Otis. He orders what he calls the "Rescue Pal": a machine that's supposed to help with putting out fires. It doesn't work to say the least. I did think it was funny that the other shift put lollipops all over the rescue pal! And I liked Herrmann when he went to Casey to defend Otis. Yeah Otis is annoying sometimes, but I didn't appreciate how Casey laid into him like that. I wish that the writers would give Otis some other story. He needs more responsibility like Herrmann said.
Last, but certainly not least, on my list of annoying people this week is Hope. When she passes out paychecks to the firehouse, Stella doesn't get one. She claims that there wasn't one for her, but she'll call over to payroll and figure out what happened. Throughout the episode she claims that she's working hard and will definitely get Stella a paycheck. She even impresses Boden later by going down to accounting. At the end of the episode she magically has a check for Stella. Then we see Hope pull out Stella's original check and shred it.
Now I had a feeling that Hope had Stella's check all along. It was pretty obvious. The only good thing about this story was Brett seems to be on to her. But that wasn't really because of Hope. It was because she ended up going out with a married man, and Dawson told her that she always sees the good in people and sometimes ignore the rest.
The next episode is the fall finale, and I hope it's better than this one. It seems like the season just began (because it did!), and I'm sad that it's going on break so soon. I really want Hope to leave, and I hope that Severide and Casey become friends again. I also would like to see more fighting fires than drama.
What did you think of "Devil's Bargain"? Did you like it more than I did? What do you want to happen in the fall finale? Discuss below!