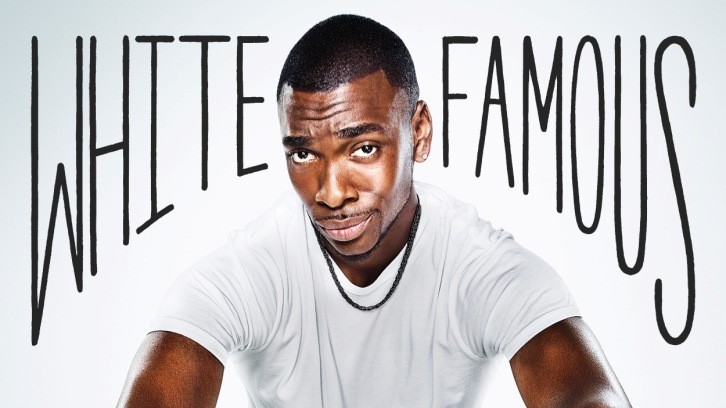 After an indeterminate amount of time, Floyd has wrapped the movie we saw himself land in the pilot, and both Malcolm and the audience ask - what's next?

It's pilot season, and Floyd seems to have his pick of a few projects, which doesn't seem entirely realistic for someone who is semi successful on the local stand-up circuit and has just come off their first movie, but it comes in handy with changes in Floyd's personal circumstances. Floyd wants to be closer to Trevor and give him a better life, so with the costs of private school, and the limited number of projects shooting near LA, he takes a meeting with Teddy Snow, for a show that sounds like an untold black punk version of HBO's Vinyl. The meeting doesn't go well, because like in the pilot, Floyd is hotheaded and the white visionaries always say or do something insensitive or just completely out there.
Honestly this show takes the term 'white people be crazy' to a whole new level. Teddy Snow seems to be a huge fan of method acting, and delights in throwing the 'green' Floyd into drastic and somewhat dangerous situations - he's cornered and seduced in a casting office, and arrested in the middle of a street - but it's all just a game to try and get an emotional reaction out of him. It's definitely cruel, but instead of running in the opposite direction, he decides to continue acting.
So Floyd books a gig on Angry Black, working for a guy he's just punched because the script is good and he needs the money. I'm guessing this is somewhat accurate for what Hollywood is actually like, but I can't imagine someone who just two episodes ago was talking about not selling out, would now work for someone who he clearly has a huge problem with. Teddy, bizarrely for someone who is an acclaimed director and writer, isn't too fussed with words and scenes, and has Floyd and Robbie (who is sleeping with Sadie) wrestle to convey the visceral emotions of the story. When Floyd works out exactly who Robbie is in relation to Sadie, he definitely doesn't have any trouble stirring up the anger required. These first three episodes seem to rehash a lot of the same scenes; Floyd has tension with Malcolm, Floyd wants to be back with Sadie, Floyd makes decisions that almost blow up his career. I feel like whilst the world around Floyd seems to be moving fast, the characters themselves are pretty stuck. Sure, this show is absolutely in it's infancy, but the characters don't seem to be going anywhere yet and it doesn't make for overly compelling viewing.
I still haven't quite connected with
White Famous
yet. There seems to be something missing for me, something hasn't quite clicked. I'm not sure if it's because I'm not quite feeling the chemistry between the cast, or if I'm not entirely sure where they're really going with the show, but I was hoping for a bit more from it.
Let me know what you think of the show so far and whether you'll be tuning in tonight.